Rosy spring appeals to each and every one of us. After ten days' updates of a beautiful scene in our eye, let's have a flower tour together with Indian Amit.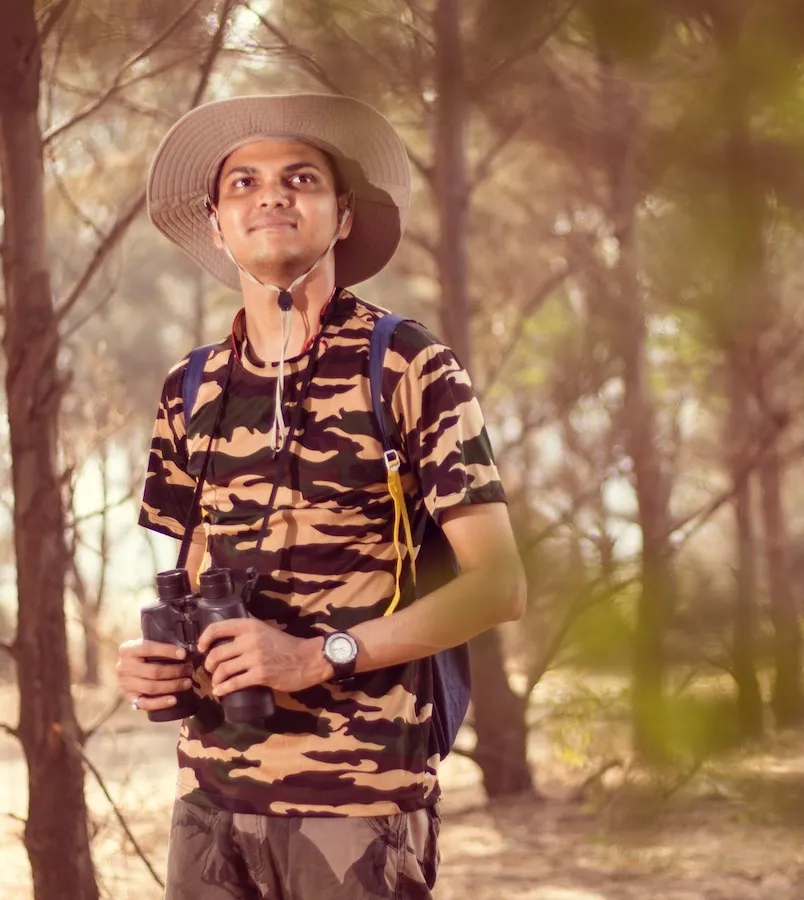 Mr. Amit Patil, PhD Scholar
Mr. Amit Patil is CSC fellowship, PhD Scholar, working in the field of Environmental Science at Chang'an University. Besides his regular study, he also likes to write and record nature documentation. His enthusiasm for nature always pushes him to explore more.
Blossom through early spring in China after a long quarantine period has brought life, beauty and hope. China has always been a tourist attraction for its beautiful flowers during the spring season. Though, due to the emergency and lockdown, we need to appreciate this beautiful world of flowers online. Most of the university campuses are also filled with this magnificent beauty and hence Chang'an University is not exceptional.
I am (Mr Amit Patil from India) presently doing my PhD at Chang'an University and was fortunate to witness this fascinating beauty of spring around my campus. From 15 March 2020, I've started capturing those flowers around my campus. I hope that you guys will appreciate it.
To grab the chance of this spring blossom you don't need to equip with all fancy gears. Sometimes a simple mobile camera or digital camera is enough. I insist you all if you get the chance to explore this beauty please, don't let it go.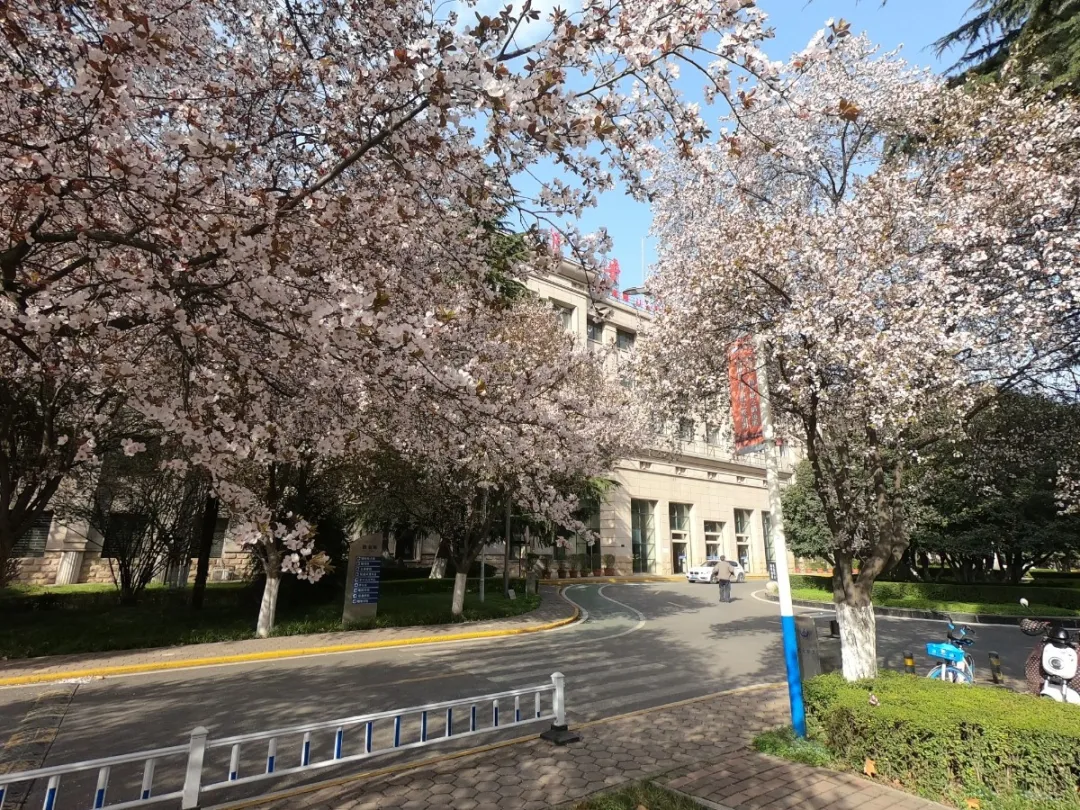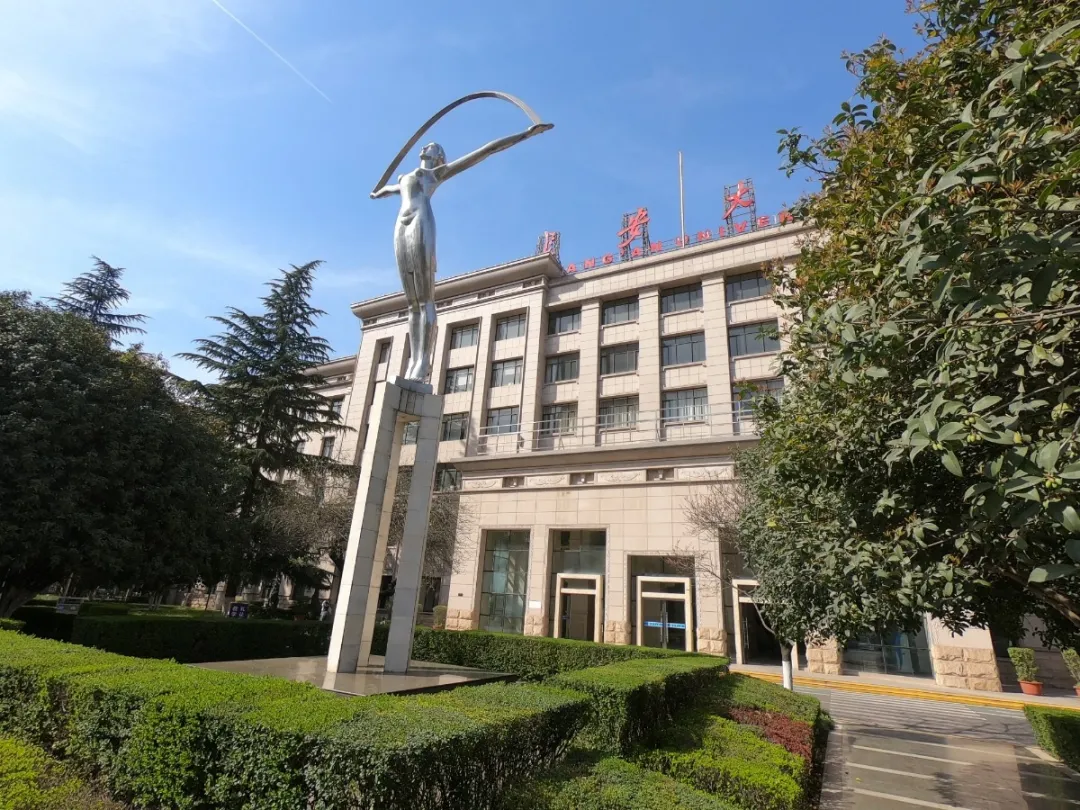 Showing Blossom at the south entrance building of
the Chang'an University, main campus, Xi'an
The campus environment was filled with more than 35 kinds of flowering plants of which Peach, Crabapple, Yoshino Cherries, White Magnolia and Cherry plum blossoms were the most attractive and soothing to eyes. Not only people are fascinated by this beauty but most of the insects, for instance, honey bees, butterflies and bumblebees were also appealed by this colour and sweet nectar.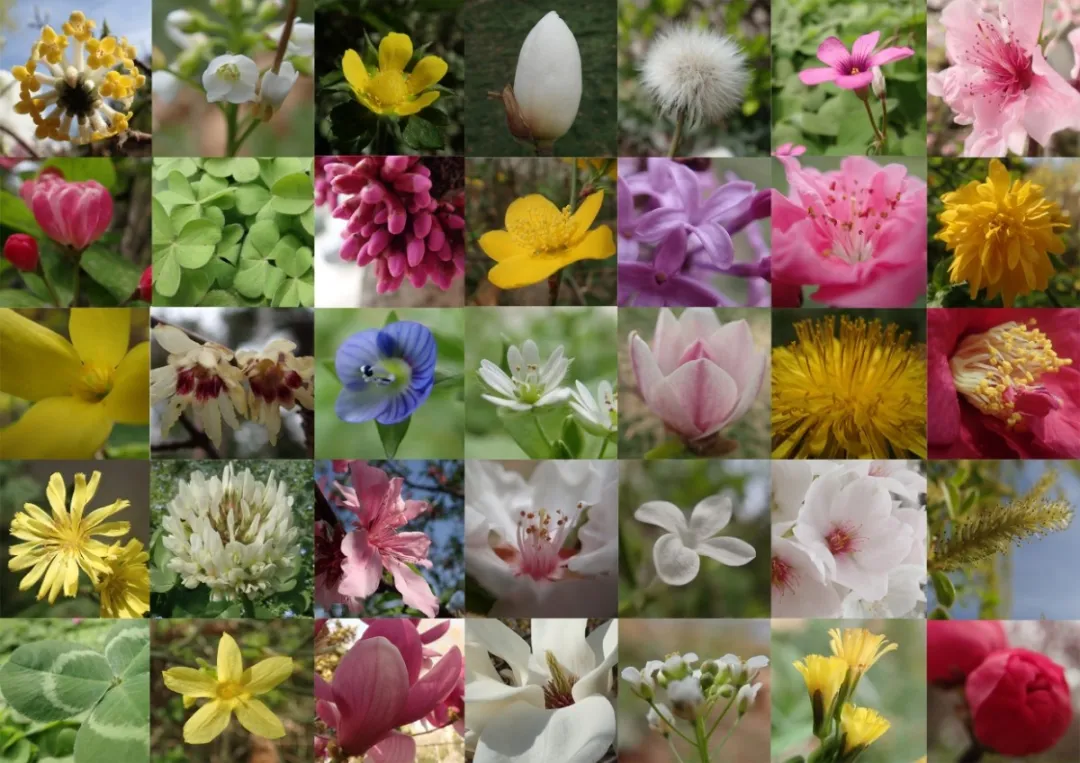 Varieties of flowers bloomed at Chang'an University main campus
The green lawn was covered with tiny patches of yellow Dandelion, red- Pink Sorrel, blue Birdeye Speedwell and white Wavy Bittercress which was resembling like clusters of stars in the cosmos.
Following are some of the common flowers which you will see during the spring season in most of the campuses in the north of China.
Common Name: Yoshina Cherry
Scientific Name: Prunus yedoensis
Characteristics: It is a graceful and ornamental tree with white and sometimes pink colouration in appearance. Flowers are found in clusters. They look very spectacular during the time of blossom.
Common Name: Mountain Cherry

Scientific Name: Cerasus serrulata
Characteristics: Petals of the flower are bright white in colour with a tinge of pink. Born or cultivated in valley forests at an altitude of 500-1500 metres. It's an excellent tree to watch in flowering condition.
Common Name: Purple Leaf Plum
Scientific Name: Prunus cerasifera
Characteristics: It is a plum tree and grown for its purple foliage. During early spring, it starts budding and this purple foliage is covered with its white flowers.
Common Name: Common Peach Tree

Scientific Name: Amygdalus persica
Characteristics: Native to North China and cultivated throughout the temperate and subtropical region. Petals of the flower are pink or white in colouration.
Common Name: Pink Sorrel

Scientific Name: Oxalis articulata
Characteristics: It is a tiny herb with five-petaled bright pink coloured flowers. It is native to South America.
Common Name: Crab apple
Scientific Name: Malus spectabilis var. rivers
Characteristics: This tree is endemic to China and used for its ornamental purpose in the north and east of China. During early spring, dark pink buds start emerging which later turn into a light pink flower.
Common Name: White Magnolia

Scientific Name: Yulania zenii
Characteristics: The tree sheds all leaf during winter and in early spring covered with flower buds and protects it's from the cold. When the temperature is favourable it starts blooming and the whole tree becomes the attraction in the locality with its bright white colour.
I hope that you all liked this flower tour of my campus!

"As after the long cold winter, beautiful, warm and colourful spring comes, this hard time will also pass soon and the new life with hope and a new beginning will start"