Japan may launch its first Belt and Road project in Thailand
The BTS railway construction project in Thailand may become the first project that Japan will be involved in for China-proposed Belt and Road Initiative, according to Japan's Asahi Shimbun report on Friday.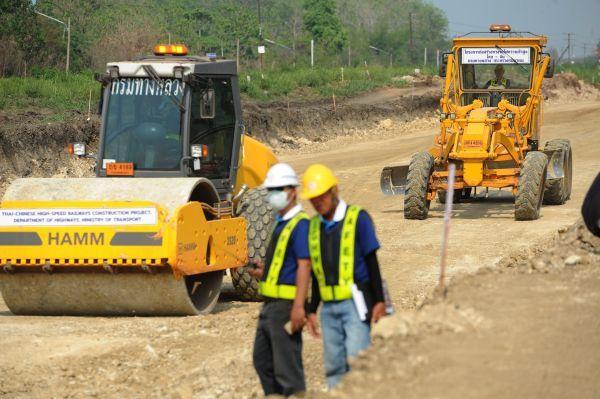 The construction site of the railway construction project between China and Thailand, in Thailand. (File photo: Xinhua)
The project will extend the railway track about 50km to suburban airports. The current railway track connects Phaya Thai station in the center of Bangkok with Suvarnabhumi International airport.
According to Asahi Shimbun, Shinzo Abe intends to improve the relationship between China and Japan, and believes that cooperation with China on the Belt and Road Initiative is beneficial to both countries. The Japanese government is negotiating with China to work on the Belt and Road Initiative in a third country, the report stated.
Spokesperson Geng Shuang from China's Ministry of Foreign Affairs, said on June 14, China has an open attitude toward Japan's involvement in the Belt and Road Initiative.