First China, Laos co-produced movie debuts in Laos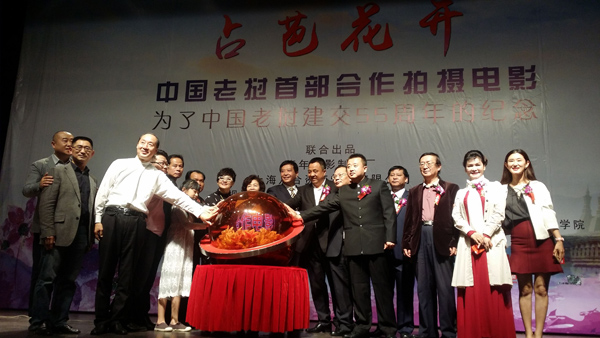 The first movie jointly produced by China and Laos debuted here on Saturday, depicting stories of beautiful love between Lao and Chinese nationals as well as the friendly relations between the two countries.

The production of the movie, Champa blossoms, started in 2016 on the occasion China and Laos celebrated the 55th anniversary of the establishment of diplomatic relations.
The movie was released here at the conclusion of the first Laos-China Belt and Road Cooperation Forum.
The two-day forum, themed "Opportunities and Outlook of Laos-China Cooperation - Strategic Integration of Laos' Strategy of Transformation from a Landlocked to a Land-linked Country and the Belt and Road Initiative," is jointly organized by the Commission for Propaganda and Training of the Lao People's Revolutionary Party, the Lao Ministry of Information, Culture and Tourism, China's Xinhua News Agency, the Industrial and Commercial Bank of China and the Lao Chinese Chamber of Commerce.
Over 500 delegates from government departments, enterprises and other sectors attended the forum, which also witnessed the release of "Report on China-Laos Cooperation Opportunities under the Belt and Road Initiative in 2018."