Globalization and free trade are the right things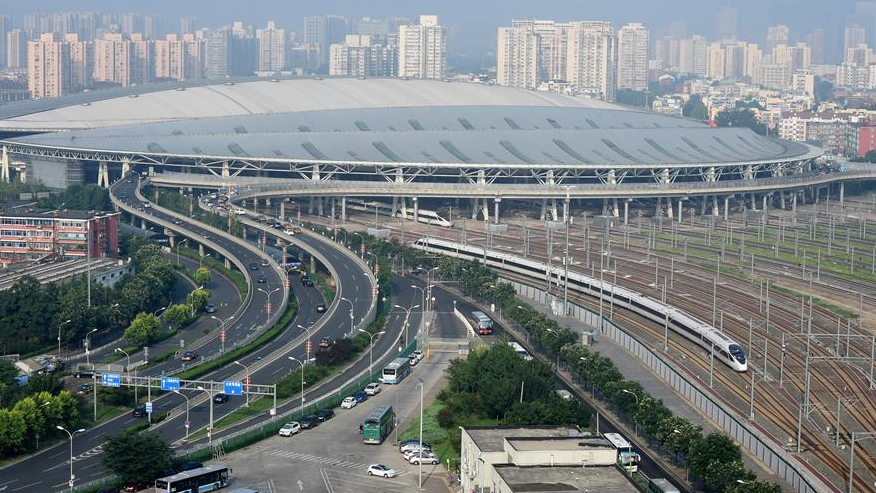 (Photo: CGTN)
On July 31, 2018, the Political Bureau of the Communist Party of China (CPC) Central Committee held an important meeting in Beijing on the development of the Chinese economy and made many major decisions regarding the macroeconomic situation in China, the overall direction for China's fiscal and monetary policy, China's continued opening to the outside world, continued economic restructuring, prevention of runaway property prices in many cities, and how to deal with the trade war imposed on China by a certain country, etc.
Of particular importance is the emphasis on keeping a steady hand (or maintaining stability) in six important areas, namely employment, finance, foreign trade, foreign investment, investment and expectation.
There is no doubt that, at this point, the Chinese economy in particular and the world economy, in general, are facing many pressures and uncertainties, many of which are interrelated and could trace their roots to the unprecedented trade war launched by the United States under US President Donald Trump.
Breaking all records and grossly violating WTO principles, the trade wars launched by the United States against China and many other countries are creating major disruptions and distortion in global economic development and trade and threaten to dampen the economic growth prospects worldwide.
As the largest manufacturing country and the largest trading nation in the world, China is bearing the brunt of the US-initiated trade war and undoubtedly will suffer the negative impact in many areas.
There are concerns both in China and abroad that if left unattended, many companies in China may be forced to close down, resulting in massive layoffs, and the Chinese economy as a whole, FDI into China, Chinese investment abroad, and overall expectation for the Chinese and global economic growth may all suffer.
Concurrently, the financial sector in China may take a big hit, further worsening non-performing loan problems, and eventually undermining the financial stability of the country. Overall confidence may suffer and Chinese economic prospects may become gloomy and negative.
At this critical moment, the markets in China and in the world are looking for what China will do and what direction China will follow in dealing with such uncertainties and challenges.
By announcing all these major decisions and policy initiatives, the meeting on July 31 made it clear to China and the whole world that China will continue its reform and opening-up policy, and will continue to promote globalization and free trade.
At the same time, China will take effective measures to prevent major disasters and to mitigate the fallout from the many disruptions and distortions which are expected to happen as a result of the trade war.
Therefore, it is reasonable to expect that China will mobilize its resources and do its best to avoid massive unemployment and major disruptions in the financial sector and in foreign trade, and will continue to attract FDI into China and provide better protection to the legitimate interests of foreign enterprises with operations in China.
Under increasing pressure from the trade war, China will continue to promote economic development at home, including boosting investment in major infrastructure projects.
The recent announcement about the launch of a massive railway project linking Chengdu in Sichuan Province and Lhasa in Tibet is just an example of these audacious infrastructure initiatives. Upon its completion in a few years time, this railway, which is expected to be one of the most difficult and challenging in human history, will demonstrate once again that China is leading the world in such infrastructure and engineering construction.
Combined with more active fiscal policies and prudent monetary policies, and coupled with major economic development initiatives in China and in the Belt and Road Initiative framework, China is confident that it can overcome the difficulties and challenges in economic development and global trade.
China is also confident that globalization and free trade are the right things for China and the rest of the world.