China's central SOEs lead way in B&R construction
Xinhua Silk Road Information Service
1550028680000
China's state-owned enterprises directly under the central government (central SOEs) have played a key role in the Belt and Road construction.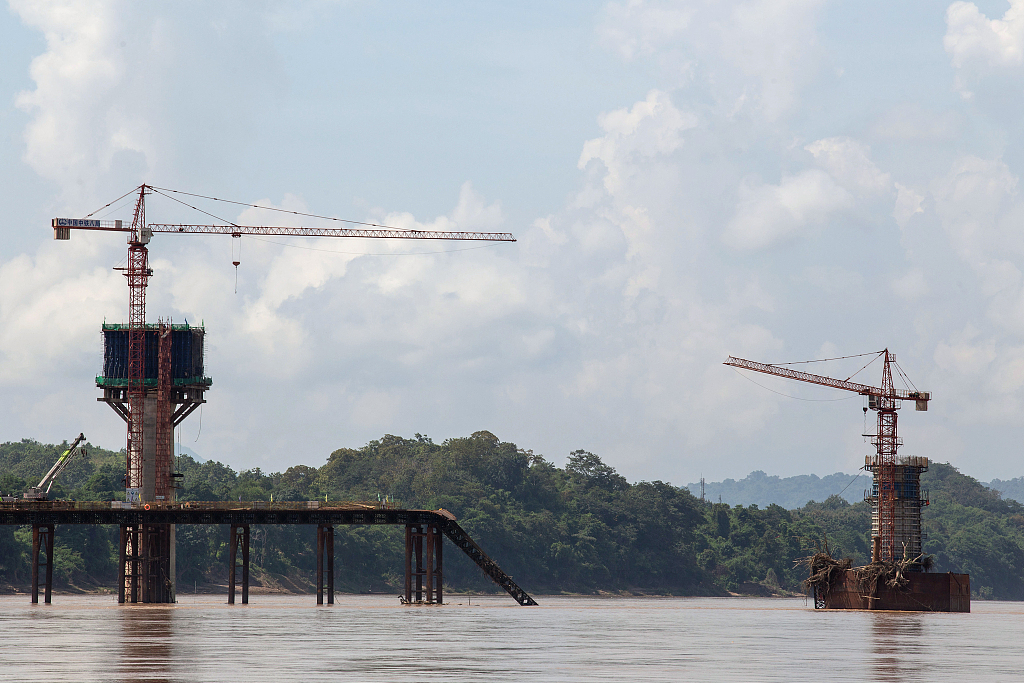 File photos: VCG
So far, over 80 central SOEs have participated in B&R construction, carrying out 3,116 projects along the routes and achieving breakthroughs in many fields such as infrastructure construction and energy security.
Next, China's central state-owned assets regulator is to further promote the participation of central SOEs in B&R construction. Apart from traditional sectors such as energy and infrastructure, central SOEs will, in line with the industrial development of countries along the routes, increase investment, expand cooperation and explore development in all areas like projects, technologies and management, in a bid to promote B&R construction, according to the Xinhua-run Economic Information Daily.
90 percent plus central SOEs participating in B&R construction
"Since the Belt and Road Initiative was proposed in 2013, China's trade with B&R countries has exceeded $6 trillion, and China has invested over $80 billion in these countries, creating 240,000 local jobs. The China-Europe freight trains have made more than 10,000 trips, reaching 43 cities in 15 European countries," said Zhai Jun, Chinese Ambassador to France, at the Paris Forum on Belt and Road Initiative held recently. He also added that with more than five years of development, China has signed nearly 170 documents on B&R cooperation with countries and international organizations, and the initiative has already become a popular public product and cooperation platform.
In this course, central SOEs have played an important role. So far, 92 percent of China's central SOEs have participated in B&R construction and more than 60 percent of them have made equity investment in countries along the routes. The other three main investment modes of central SOEs in B&R countries cover project contracting, overseas mergers and acquisitions as well as BOT (build-operate-transfer) projects.
Over the past more than five years, central SOEs have yielded fruitful results in B&R construction. According to Weng Jieming, deputy director of the State-owned Assets Supervision and Administration Commission of the State Council (SASAC), central SOEs by far have undertaken 3,116 projects in countries along the B&R routes covering fields such as infrastructure construction, energy exploitation and international capacity cooperation. Besides, 50 percent of the B&R infrastructure projects that have started and are scheduled to start are undertaken by central SOEs.
Strengthen investment to boost economic dev. of B&R countries
In the coming years, central SOEs is expected to further strengthen their investment to advance B&R countries' economic transformation and upgrading based on each country's industrial development.
Xiao Yaqing, director of SASAC, noted that central SOEs bear important responsibilities and missions in B&R construction, and they should put more efforts in fields such as the implementation of key projects, the construction of industrial parks and energy cooperation, in a bid to boost B&R construction.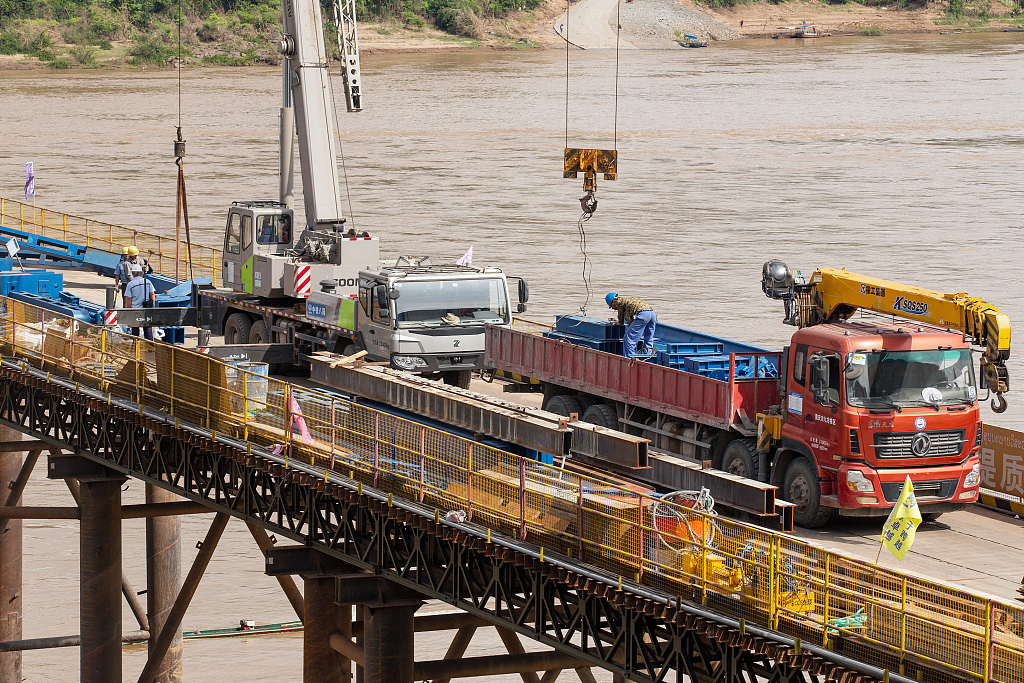 In terms of cooperation expansion and deepening, Central SOEs have already started to take measures. For example, Mi Jinsheng, an executive with China Communications Construction Company Limited (CCCC), said CCCC has undertaken more than 400 projects since the Belt and Road Initiative was proposed, and next, CCCC will focus on key passages, cities and projects and help improve local people's living standards through transport investment and construction.
Achievements of B&R construction benefit people along the routes
While going global, central SOEs have leveraged the advantages of their main business and benefited more local people with their development outcomes, greatly driving the economic growth and social progress of host countries.
According to a blue paper released by the SASAC and Chinese Academy of Social Sciences recently, central SOEs have employed more than 360,000 local people in countries along B&R routes, and 96 percent of central SOEs' overseas organizations have adopted an equal employment system for their Chinese and foreign staff. These central SOEs have also put efforts to cultivate local management through technique trainings.
Zhong Hongwu, director at the Research Center for Corporate Social Responsibility at the Chinese Academy of Social Sciences (CASS) and secretary-general of China Social Responsibility 100 Forum, said central SOEs have achieved a localization rate of 90 percent in their investment projects in the countries and regions along B&R routes, becoming the mainstay for local people's livelihood.