Fujian FTZ pilot develops through innovation in policy
People's Daily app
1527507316000
The pilot Fujian free trade zones (FTZs) have achieved new level of development after three years in innovation through policies. The opening-up in the region is optimizing the industrial structure in the new era.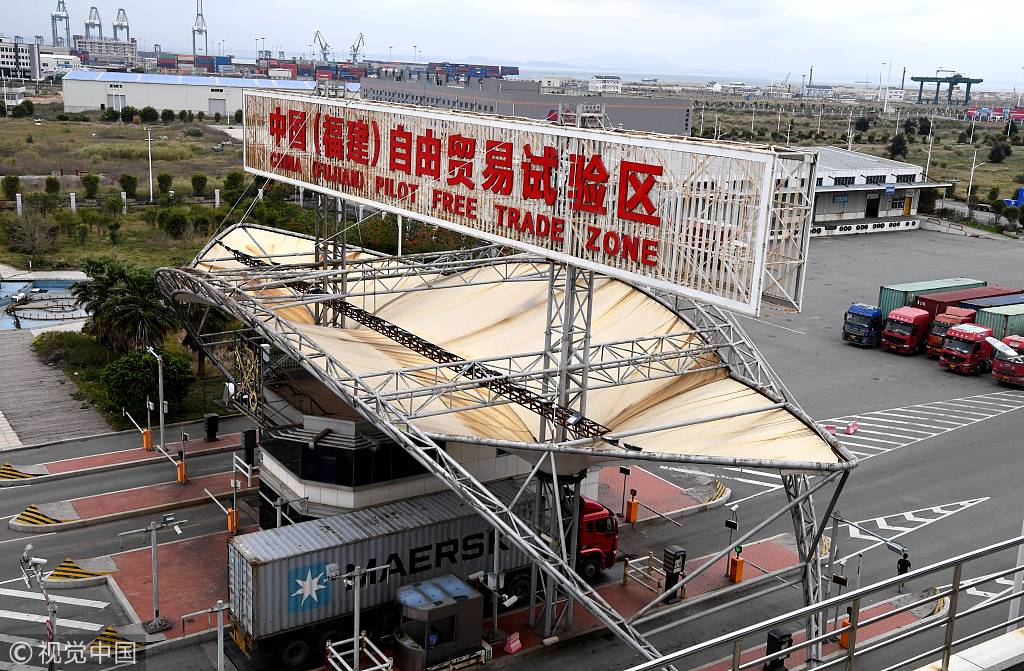 Photo: VCG

The FTZ consists of three major areas in Fuzhou, Xiamen and Pingtan in East China's Fujian Province.
Along the 21st Century Maritime Silk Road the level of two-way investment has increased.
Different industries including architecture, tourism, education and healthcare have thought out of the box and taken the lead in recognizing Taiwan's qualifications. New policies like this have attracted more people from Taiwan to form startups in the region.
The entrepreneur zone in Pingtan has welcomed 447 companies, about half of which are funded by Taiwan.
Meanwhile, in Fuzhou, the FTZ has introduced 558 projects in the past three years, with $3.63 billion in total contracts. For instance, the joint sea product exchange by China and the Association of Southeast Asian Nations (ASEAN) will co-fund with JEFI Group in Malaysia. The total investment is about 3.29 billion yuan ($514 million).
Xiamen has launched the China-EU railways, which are now operating as the new logistics channel in countries along the route of the Belt and Road initiatives.
By the end of 2017, four international railways reached 13 cities in 9 countries, delivering trade worth 3.71 billion yuan.
In Fujian, 310 new measures have been carried out, 71 of which were piloted to people based in or from Taiwan. There are 70,000 new companies involving 1.5 trillion yuan in the FTZ. 2,005 new companies from Taiwan have contracted $5.8 billion.
The government will further deepen the opening-up and reform plan for FTZs in South China's Guangdong Province, North China's Tianjin and East China's Fujian Province, the State Council, the country's cabinet, announced on May 24.