S. China's Shenzhen sees trade with B&R countries grow in Jan.- Nov. 2020
Xinhuanet.com
1610437845000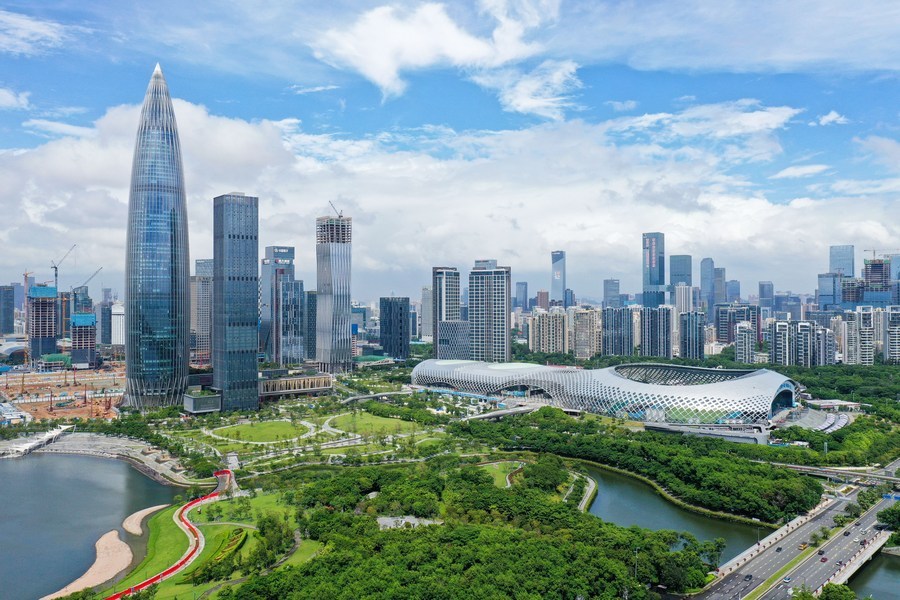 The city of Shenzhen in south China's Guangdong Province saw a 1.9 percent year-on-year growth in trade with the Belt and Road (B&R) countries in the first 11 months of 2020 with the trade value at 603.24 billion yuan (about 93.14 billion U.S. dollars) , local customs said.
Of the total trade volume with B&R countries, general trade accounted for more than half, while trade through bonded logistics stood at 144.91 billion yuan, up 25 percent year on year during the period.
The Association of Southeast Asian Nations (ASEAN) remained its largest trading partner during the period, with imports and exports totaling 424.92 billion yuan in value, up 5.3 percent year on year.
Private enterprises were the major contributors to the city's foreign trade with countries along the B&R during the Januray- November period, with imports and exports totaling 405.97 billion yuan in value, an increase of 3.2 percent.
Mechanical and electrical products were the major commodities in the trade between Shenzhen and B&R countries. The exports of mechanical and electrical products rose 2.7 percent year on year to 230.18 billion yuan, while imports of such products valued at 263.18 billion yuan, accounting for more than 80 percent in its all import commodities.
During the period, the city's imports of agricultural products from B&R countries posted strong growth of 39.4 percent, reaching 20.42 billion yuan.