Fresh Start: Podcast News (7/24/2018 Tue.)
People's Daily app
1532380485000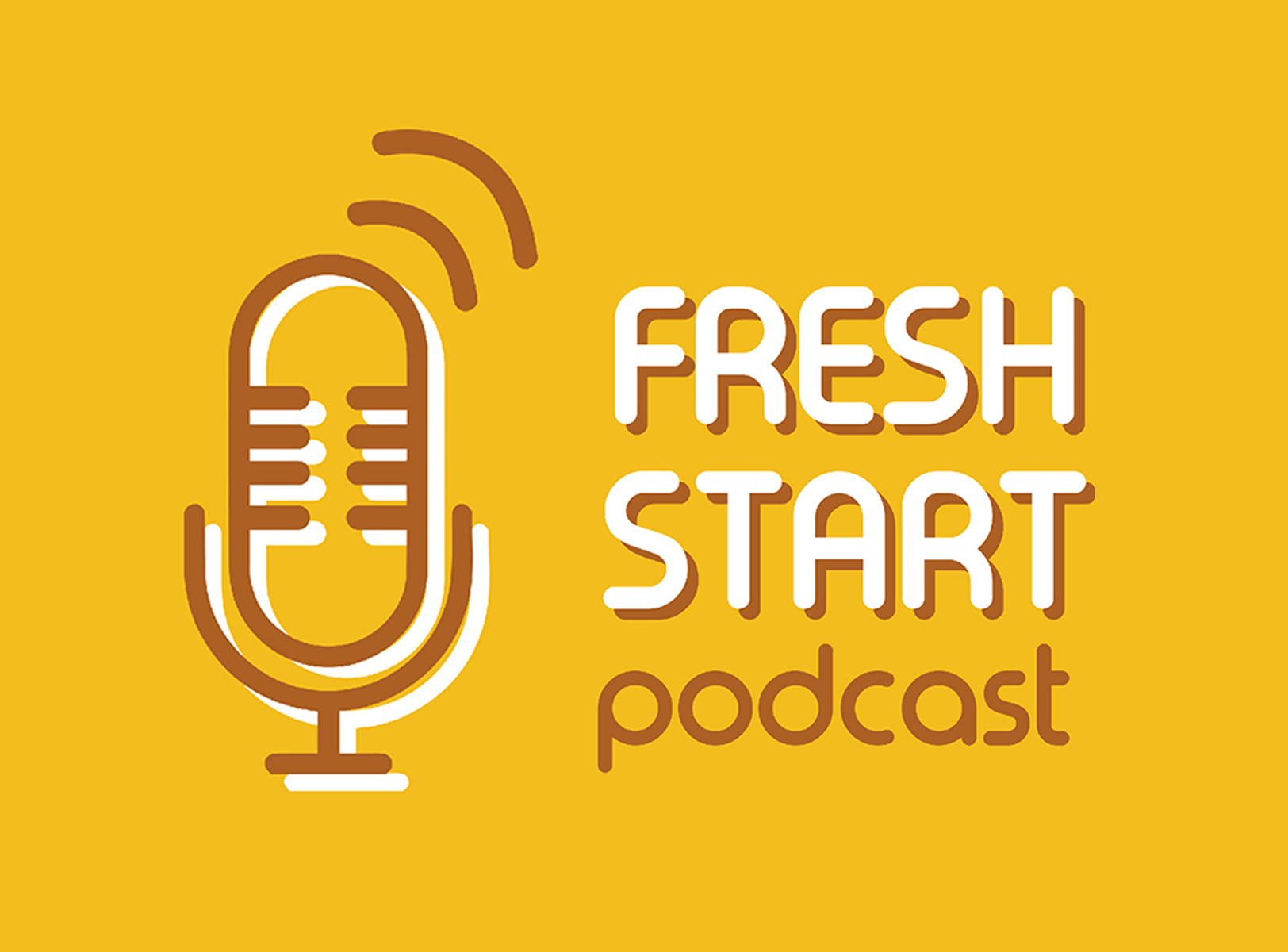 Welcome to Fresh Start.
This is People's Daily app.
Here are today's picks from our editors.
Chinese president arrives in South Africa for state visit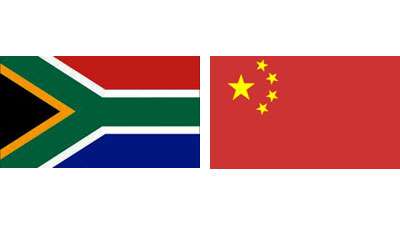 Chinese President Xi Jinping arrived in Pretoria on Monday for a state visit to South Africa.
Upon their arrival, Xi and his wife, Peng Liyuan, were warmly received by South African Minister of International Relations and Cooperation Lindiwe Sisulu.
Ahead of his state visit to the African country, President Xi published a signed article on Sunday, titled "For a New Era of China-South Africa Friendship" on three South African newspapers, namely, The Sunday Independent, Sunday Tribune and Weekend Argus.

This year marks the 20th anniversary of diplomatic ties between China and South Africa. Xi said the two countries have supported and learned from each other in their respective exploration of a development path suited to national conditions. Relations between the two countries have developed from a strategic partnership to a comprehensive strategic partnership in the past 20 years.
Xi said he looks forward to receiving President Ramaphosa in Beijing in September and co-chairing with him the Forum on China-Africa Cooperation (FOCAC) Beijing Summit.
Xi will also attend the 10th BRICS summit in Johannesburg. (People's Daily app - CGTN)
China, Rwanda vow to write new chapter in bilateral ties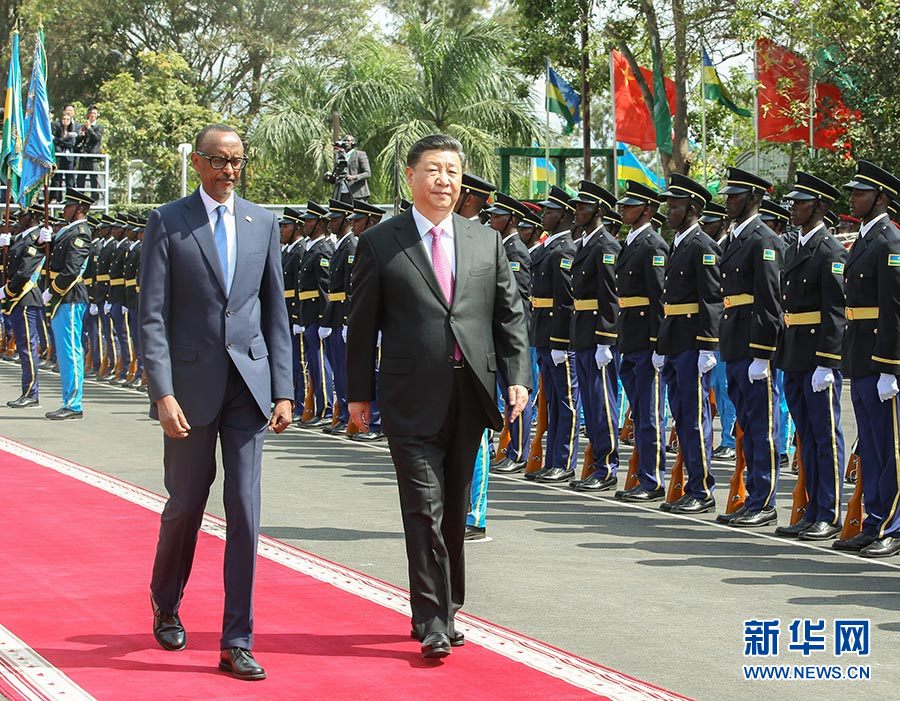 Chinese President Xi Jinping and his Rwandan counterpart, Paul Kagame, agreed in Kagali on Monday to further promote bilateral cooperation in a bid to bring more benefits to the Chinese people, the Rwandan people and the African people.
The two leaders hailed the growth of bilateral ties over the past 47 years since the establishment of diplomatic relationship.
Xi recalled his meeting with Kagame in Beijing in March 2017, when they reached extensive consensus on promoting bilateral relations and friendly cooperation.
Beijing is willing to work with Kigali to transform bilateral traditional friendship into concrete benefits to the two countries and the two peoples and turn a new chapter in their friendly cooperative relations, Xi said.
China welcomes Rwanda's participation in the international cooperation under the Belt and Road Initiative and encourages more Chinese investment in Rwanda to help advance the African country's industrialization and modernization, Xi said.
Xi arrived in Kigali on Sunday for a state visit to Rwanda, the first by a Chinese head of state to the African country. (Xinhua)
Xi demands medical safety be guaranteed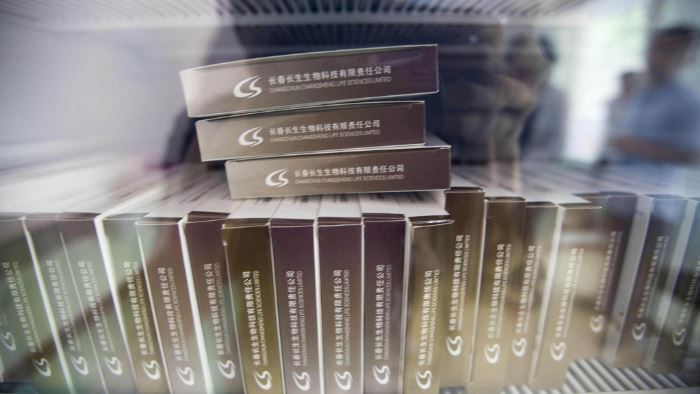 Chinese President Xi Jinping urged authorities to attach great importance to the case of Changchun Changsheng Life Sciences Ltd., and demanded the authorities publicize investigation progress promptly and respond to the public concerns effectively.
Changchun Changsheng, China's second-largest rabies vaccine manufacturer, was accused of fabricating production and inspection records. There were no reports of injuries due to the rabies vaccine, but the disclosure has sparked outrage on social media, especially among parents who are worrying about fake baby vaccines.
President Xi stressed ensuring medicine safety is the unshirkable responsibility of the committees of Communist Party of China (CPC) and governments at all levels. The health of the people should be put in the first place.
Chinese Premier Li Keqiang on Sunday called for an immediate investigation into the scandal and urged severe punishment for the companies and those involved. (CGTN)
China will not devalue currency to stimulate exports: FM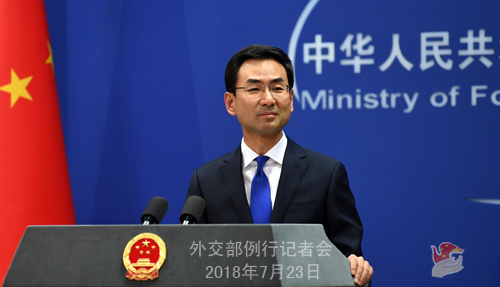 The yuan's exchange rate is largely determined by market forces, and it's normal to see fluctuations, as China's economic fundamentals provide strong support for exchange rate stability, an official said Monday.
China does not intend to stimulate exports through the currency competitive devaluation. This is China's consistent position, said Geng Shuang, spokesperson of the Chinese Ministry of Foreign Affairs, at a press conference on Monday. (People's Daily app)
Toronto shooting leaves 2 dead, 12 wounded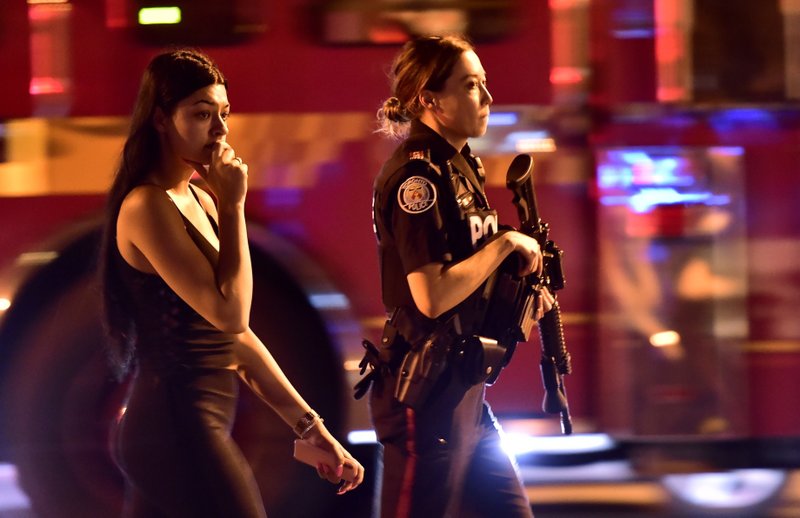 A man with a handgun opened fire into restaurants and cafes at a busy street in Toronto, Canada Sunday night, leaving two people dead and 12 others injured.
According to Toronto police, the gunman "fired shots at groups of people several times while walking along Danforth Avenue in Greektown of Toronto city."
Police caught up with the attacker on Bowden Street. Shots were exchanged and the man ran back to Danforth, where he was found dead on a sidewalk.
Police are investigating whether the suspect was killed by police or died by suicide.
Toronto Police Chief Mark Saunders said it was too early to say what motivated the shooting. "I'm looking at absolutely every single possible motive." (Xinhua)
China has over 1.1b 4G mobile users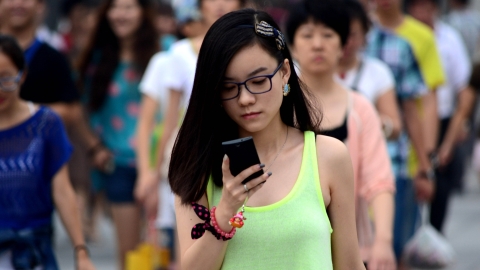 The number of fourth-generation mobile internet users in China has exceeded 1.1 billion, according to the Ministry of Industry and Information Technology.
Mobile phone users of the country's three major telecom service providers reached 1.51 billion by the end of June, up 10.6 percent year on year.
The telecom sector raked in 672 billion yuan ($99.44 billion) in business revenue in H1, up 4.1 percent year on year.
China has the world's largest 4G network and continues to strive for further expansion, with a goal to add 450,000 new 4G base stations this year. (People's Daily app)
Thanks for listening and be sure to catch us tomorrow.
And now for the Question of the Day.
Rwanda gained its independence from which European country in 1962?
(Answer: Belgium.)
Today's quote is from French Philosopher Charles de Montesquieu.
"To love to read is to exchange hours of ennui for hours of delight."
(Produced by Nancy Yan Xu, Ryan Yaoran Yu, Terry Guanlin Li, Lance Crayon, and Raymond Mendoza)