Xi's article ignites high expectations in UAE for China ties
ABU DHABI, July 19 (Xinhua) -- Chinese President Xi Jinping's signed article in two national newspapers in the United Arab Emirates (UAE) has given rise to high expectations in the Middle East country for closer China-UAE relations.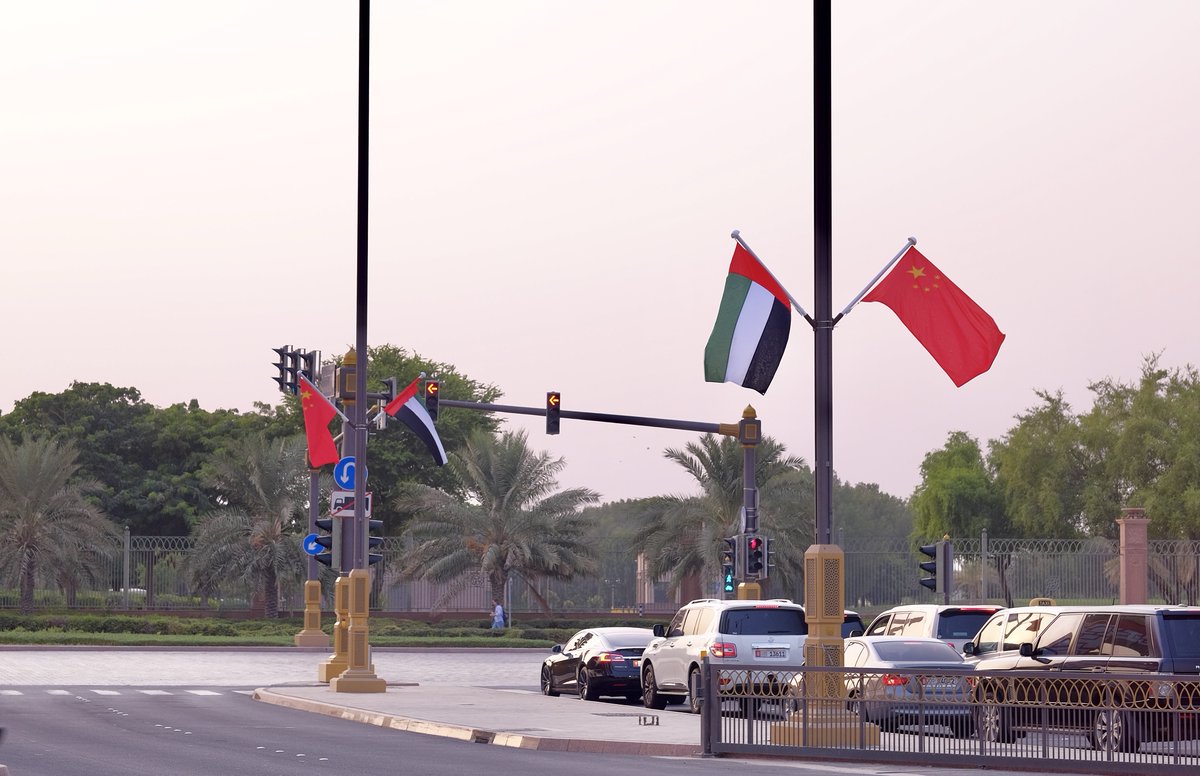 Photo: Xinhua
The article, titled "Working Hand in Hand for a Better Future," was published Wednesday in Al Ittihad and The National, two newspapers in the UAE, a day before Xi's state visit to the Arab country.
"I look forward to working with the UAE leaders to draw up a blueprint for China-UAE cooperation so as to unlock its full potentials and advance China-UAE relations at a higher level and speed and build a China-UAE community of shared future in Belt and Road cooperation," Xi wrote in the article.
"I am convinced that with the support and participation of our two peoples, we will be able to make history with our mutually-beneficial cooperation and contribute more to the world and the future that we share," Xi said.
Mohammed Al-Hamadi, editor-in-chief of Al Ittihad, said that as Xi noted, China and the UAE have become bosom friends who help and complement each other, and important partners who always communicate and coordinate with each other on regional and international affairs.
These words are accurate expressions about the friendly relationship between China and the UAE, commented Al-Hamadi, who is also chairman of Journalists Association of the UAE.
Leaders and government officials of the UAE agree with the spirit of Xi's article, and the people of the UAE feel the same, he added.
Mina Al-Oraibi, editor-in-chief of The National, said that Xi's visit to the UAE has been greatly anticipated.
The choice of the UAE as the first Arab country to visit after Xi's re-election indicates the significance of the relationship between these two nations, she said.
As Xi wrote, she noted, China and the UAE established a strategic partnership in 2012, and the UAE is the first Gulf state to have done so with China.
That has set the foundation for a unique bilateral relationship which rests on the creative people of the two countries, she said.
Habib Al Sayegh, secretary general of the Arab Writers Union, said that Xi's article charts a roadmap for the bilateral relationship and expresses confidence in the future.
Al Sayegh, also chairman of the Emirates Writers Union, said that the UAE and Chinese peoples should work together to consolidate the friendly relationship between their countries, especially under the framework of the Belt and Road Initiative.
Xi's state visit to the UAE is the first by a Chinese head of state in 29 years.
During the visit, the two sides are expected to bolster cooperation in the Belt and Road Initiative, production capacity, energy, agriculture and finance, and further promote their strategic partnership.