Podcast: Story in the Story (8/13/2018 Mon.)
People's Daily app
1534100525000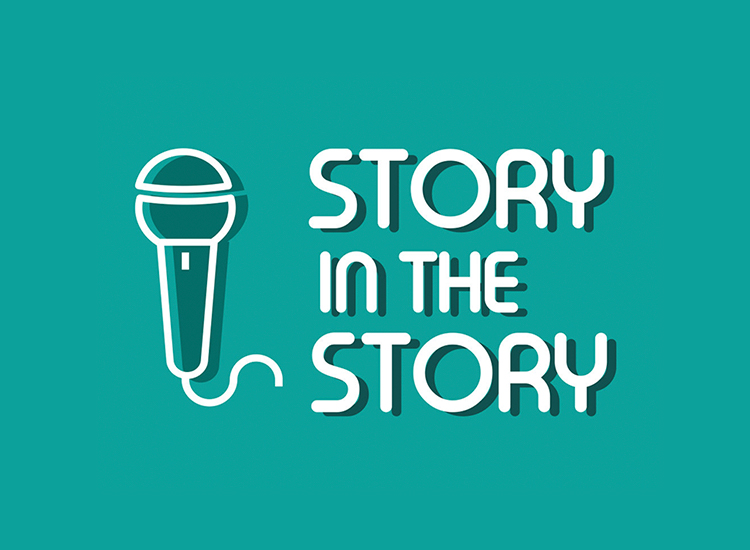 From the People's Daily app.

This is Story in the Story.
China has made tremendous progress in environmental protection in recent years.
In October 2017, Chinese President Xi Jinping affirmed China's commitment in doubling up on green development, in line with his idea of a "new model of modernization" during the 19th National Congress of the Communist Party of China.
In Xi's wide-ranging 3.5-hour work report delivered at the Great Hall of the People, he laid out plans to promote green development, and tackle pollution and implement more robust regulations to protect the environment.
In February this year, the Ministry of Ecology and Environment announced that China has approved plans by 15 provinces and regions to draw up "red lines" that will put large swathes of its territory off-limits to economic development, aiming at protecting wetlands, forests and national parks from industrial development.
China also brought the idea of green development to the world through its Belt and Road Initiative. For example, China and Africa founded the China-Africa Environmental Cooperation Center on August 9, as a symbol cooperation between China and Africa on environmental protection.
Today's Story in the Story will look at how a community in Sichuan Province shows the right way of growth, from being polluted to being prosperous.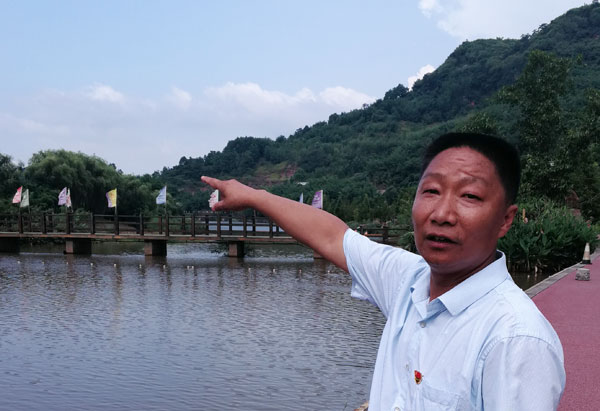 Su Xiaoping, Party secretary of Minqiang village in the Qingxi River valley in Luzhou, Sichuan province talks about the cleanup of the river by local people. (Photo: China Daily)
Long Tingyou, 63, is happy to see the Qingxi River cleaned up as part of a local effort to develop ecological tourism.
The 23-kilometer Qingxi flows through Minqiang village in the Naxi district of Luzhou, Sichuan province, and empties into the nearby Yangtze River.
It's tied to many of Long's childhood memories: He used to catch fish and shrimp in it. Back then, the Chinese sucker-now a national Class 2 protected species-was commonly seen, he said.
The water quality of the river gradually deteriorated until it plummeted sharply in the 1980s when chemical factories were introduced for economic development.
"The water was so dark that we couldn't see fish in it anymore. Chickens and ducks couldn't be raised along the banks," he said.
At first, residents had looked forward to the arrival of the chemical factories, which they believed would bring jobs and higher incomes. Their high expectations soon turned to disappointment.
"The plants looked for workers, but people didn't dare go in," Long recalls, explaining that many of the factories had foul odors and their wastewater was hazardous. Residents soon found that their crops and fruit trees suffered greatly from the pollution, and many young people abandoned farming and migrated to the cities for jobs.
In recent years, the local government has shifted its development model. Now it's cleaning up pollution in the Qingxi River watershed, which covers an area of 112 square km and involves four villages with a total population of 8,000.
Though some government funding was available, the Naxi district government sought private investment to integrate pollution treatment with ecological tourism.
It invited Luzhoulaojiao, a nationally known wine producer based in the city, to work on the project.
In 2013, the district government invested 110 million yuan ($16.1 million), and Luzhoulaojiao invested another 120 million yuan to jointly clean up the river area.
The local government closed the polluting enterprises, while Qingxigu, a tourism company set up by Luzhoulaojiao, was responsible for recovering the wetland ecology in the valley.
"Our company agreed to join with the understanding that the government would deal with the industrial pollution first," said Wang Gang, general manager of Qingxigu.
Some well-managed and environmentally qualified enterprises were relocated to the local industrial park, while those that couldn't afford waste treatment equipment were shut down.
Construction of the tourist site in Minqiang village began in 2013 and opened to the public the following year.
Currently, it includes several vineyards for baijiu, a Chinese liquor, and dozens more are planned to attract visitors. Other tourism projects such as river rafting and a glass walkway for visitors were also introduced.
During peak season, the tourist site attracts more than 20,000 visitors per day, Wang said.
In 2017, the company's projects in Minqiang broke even on revenues and expenses, and profits are expected going forward, Wang said.
So far, the company's spending on labor has reached 4 million yuan, most of which went to residents. Long earned about 20,000-yuan last year.
More than 500 villagers among a total population of 5,000 from Minqiang are employed by the company.
"With so many people coming, our villagers can make money right in front of our doors," said Su Xiaoping, Party secretary of the Minqiang Committee of the Communist Party of China.
(Produced by Nancy Yan Xu, Terry Guanlin Li, Raymond Mendoza, and Lance Crayon. Music by: bensound.com. Text from China Daily and People's Daily.)