China and Russia should cooperate to gain from each other's strengths
Global Times
1521040906000
Editor's Note:
The annual two sessions are on in Beijing and the world's attention is riveted on China's diplomacy in the near future. On March 8, Chinese Foreign Minister Wang Yi met the press on the sidelines of the first session of the 13th National People's Congress. Responding to a question about future Sino-Russian relations, Wang said, "The sky is the limit for Sino-Russian cooperation, and we must continue to make the relationship even better." What will be the prospects of Sino-Russian relations and what fields can the two countries work together in 2018? At a conference hosted by Rossiya Segodnya in Beijing on Tuesday, experts from China and Russia shared their thoughts.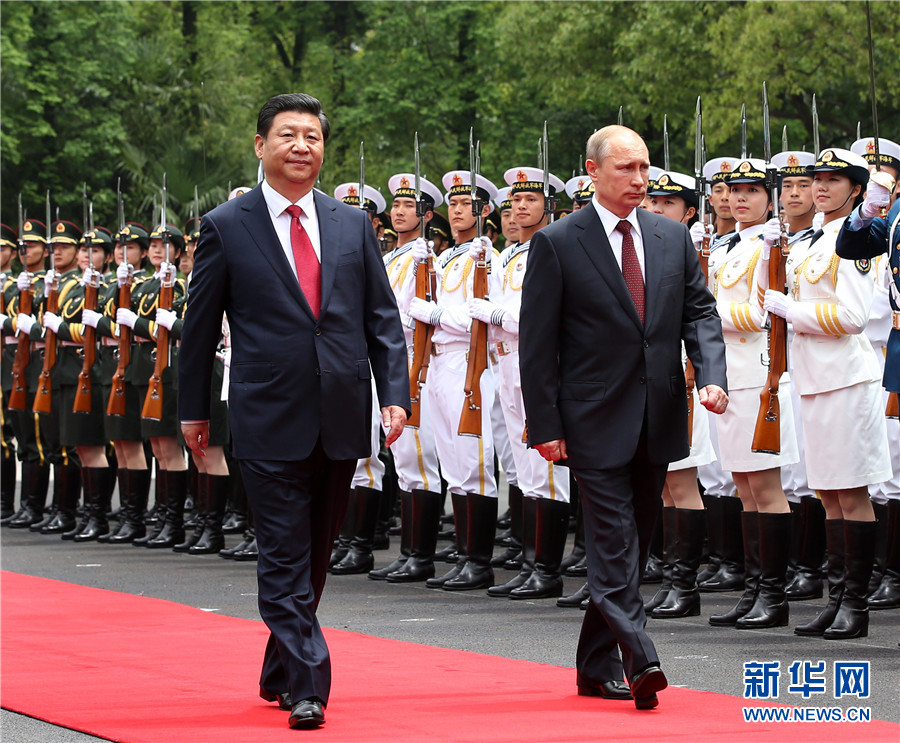 (File photo: Xinhua)
Guan Zhaoyu, assistant research fellow at the Chongyang Institute for Financial Studies at Renmin University of China
The report to the 19th CPC National Congress and Premier Li Keqiang's government work report delivered at the opening meeting of the first session of the 13th National People's Congress both mentioned the future of China's diplomacy. They indicate that China seeks stable relations with big powers, including the US and Russia. China will work with other countries to foster a new type of international relations and to build a global community with a shared future.
China's Belt and Road initiative has achieved some success and needs more Russian support. Russia is an important partner in the construction of the Belt and Road initiative. Cooperation should be expanded on jointly building an "Ice Silk Road," for the benefit of China and the development of Russia's Far East.
Liu Huaqin, research fellow at the Chinese Academy of International Trade and Economic Cooperation
China-Russia trade made a good start this year. In the first two months of 2018, bilateral trade increased 36 percent and the growth rate ranks second among Chinese trade partners.
With China's economic development, innovation will be a driving force and the aim of Sino-Russian trade will change, with quality of traded products being the focus.
Innovation was emphasized in the government work report. China and Russia have huge potential to work together in this field, which includes digital economy and network.
At the 22nd China-Russia Prime Ministers' Regular Meeting in Beijing last year, the two countries discussed cooperation in areas including investment, energy and space exploration. I believe the government work report this time points in the direction and provides a base for future Sino-Russian economic cooperation.
Oleg Timofeev, associate professor at the Institute of Foreign Languages, Peoples' Friendship University of Russia
Russia's presidential elections will take place on March 18 and no matter who becomes the president, traditionally good relations between China and Russia will continue.
Currently, relations between China and Russia leave something to be desired. There are frequent high-level visits and cooperation between the two countries, but communication between the people needs to be improved. Tourism can be a front, stimulating people-to-people exchange and helping the economy. 2018 and 2019 are the years of China-Russia cooperation and exchange and will bring win-win cooperation. A number of plans and programs have been put forward and I hope they will be implemented.
The Belt and Road initiative will boost economic growth and help promote trade between China and countries along the route including Russia. Russia should participate more actively in the initiative.
In recent years, China's "four great new inventions" in modern times - dockless shared bicycles, high-speed rail, Alipay and E-commerce - have been a hot topic around the world and Russia should learn from China's experience, like high-speed railway. Russian railway is not good enough and needs improvement. We can work together with China on railway projects.
Natalia Pecheritsa, director of the Center for Asia and the Pacific MIRBIS, Moscow International Higher Business School
Just like Wang said at the press conference, "We have great confidence in the future of China-Russia relations," bilateral cooperation has deepened in many fields. He also stressed that "China will embrace the world with open arms and enormous market potential. All will be welcome to access and benefit from the new opportunities provided by China's development." Therefore, China and Russia should take the opportunity to enhance economic cooperation. In 2017, bilateral trade increased enormously and we should promote more cooperation projects in the future.