China now shows its leadership: UN environment chief
People's Daily app
1527010913000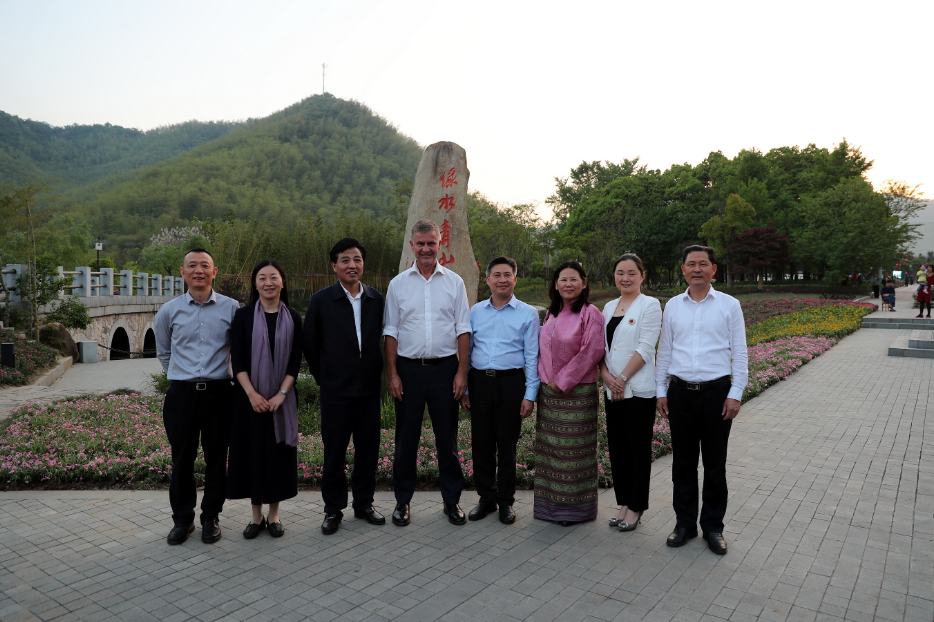 Erik Solheim (middle) recently visit Zhejiang Province and gave a high appreciation to local green development. (Photo: UNEP)
Johannesburg (People's Daily) - United Nations Environment Program (UNEP) Executive Director Erik Solheim recently praised China's environmental protection efforts in an interview with People's Daily.
The UN environment head said that China is now showing its leadership in global environmental governance.
Earlier this year, Chinese President Xi Jinping stressed the creation of an ecological civilization that is currently in a critical period that requires a higher quality of ecological goods to meet people's ever growing demands for a beautiful environment.
"This is hugely positive to see people and the planet being put side by side, where they should be, in a national policy. I have never seen China assign such strategic importance to the environment as it is doing today," said Solheim.
UNEP and China have the same priorities regarding air pollution and health. Other concerns they have in common include energy efficiency, rule of law, an sustainable lifestyles. Solheim pointed out that "going green" is a domestic priority and noted how China is prioritizing multilateralism and a "global push toward good environmental governance."
Solheim touched on the importance of the 'green is gold' idea and how more people should embrace this idea.
"The fundamental premise is that great wealth is drawn from our environment, and it is therefore critical that we preserve that natural wealth. After all, the natural world feeds us and gives air and water," Solheim explained.
"For too long we've been measuring national wealth the wrong way – with the narrow lens of GDP. We need to recognize the value of nature too to the economy and to people and their health and quality of life."
The Norwegian diplomat found it encouraging to see such an ambitious environmental agenda from China.
Solheim also praised China's efforts in lifting millions of people out of poverty by providing them with a higher quality of life and added, "This sends a very strong message that without a healthy environment, something big is missing, and that development and protecting and improving the environment can and must go hand in hand."
Solheim hoped such values would spread, either through the Belt and Road initiative or by inspiring other nations to hold similar environmental concerns.
"I've long said that all environmental issues can be solved, it's just a question of leadership. China is now showing that kind of leadership," Solheim concluded.