China, Myanmar sign MoU on feasibility study of Muse-Mandalay railway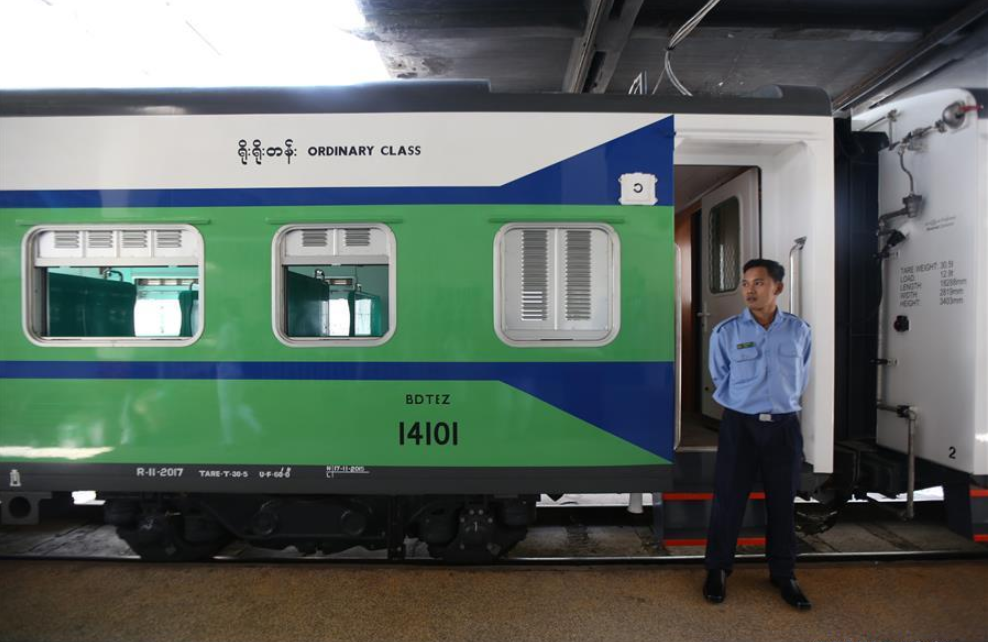 A Myanmar staff member stands in front of a new express train before setting out during the new sectional express trains launching ceremony in Yangon, Myanmar, Jan. 18, 2016. (File Photo: Xinhua)
NAY PYI TAW, Oct. 22 (Xinhua) -- China and Myanmar signed a memorandum of understanding (MoU) on Monday to conduct feasibility study of a railway linking Muse, a border town in Myanmar's northeastern Shan state, with Mandalay, the country's second largest city in the north.
Under the MoU, inked between China Railway Eryuan Engineering Group Co. Ltd and state-run Myanma Railways, the feasibility study will be conducted within two years covering environmental and social impact assessment.
The project is expected to reduce transportation cost, contribute to socio-economic development while conforming to environmental conservation, Myanmar Transport and Communication Minister U Thant Zin Maung said during the signing ceremony.
He said the railway, part of the China-Myanmar Economic Corridor, is economically and strategically important, and will contribute to the two countries' long-term paukphaw (fraternal) friendship.
Speaking at the signing ceremony, Chinese Ambassador to Myanmar Hong Liang said the railway project will inject new energy into the development of China's Belt and Road initiative and the China-Myanmar Economic Corridor.
Hong hoped that the railway will contribute to Myanmar's economic development and peace and stability of northern Myanmar.
The railway extends 431 km with a designed speed of 160 km per hour. It will run through important towns in the country's north and some economic hubs.