Chinese company localizes in Europe for better investment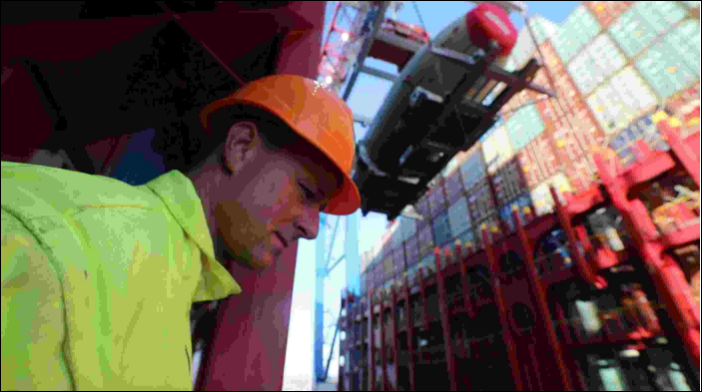 Chinese investor COSCO SHIPPING hires most employees locally. (Photo: CGTN)
Trade volume between China and European nations continues to thrive under the Belt and Road Initiative. With more Chinese investors establishing companies in EU countries, localization has become key to the success of Chinese firms there.
At the Port of Hamburg in Germany, a Europe representative from COSCO SHIPPING is monitoring the leg of operations. Thorsten Jagel, now in his eighth year with the Chinese shipping company, is organizing the discharging and loading process of the containers carried by the company's vessels.
Hamburg is a transition port. Containers unloaded there will get shipped to inter-ports in Europe by smaller vessels. And the goods loaded onto the vessels will go to the Far East.
"Cargo always finds its way," said Jagel. "The less the trade may get because of some taxes with the US, the more the trade will get somewhere else, of course. COSCO will surely get their share. And I guess the trade between China and Europe will still increase."
"I think working for COSCO gives us a good future. It is safety for our employment," Jagel said, noting that the Chinese company offers him job security and stability.
COSCO SHIPPING has subsidiaries in 10 European countries. Only about 100 of COSCO's 3,800 Europe-based employees are from China, making them a major player in local employment.
But managing a diverse team is not an easy task. Jagel's supervisor Song Shuqing, the COSCO SHIPPING Line Europe's General Manager of the European Marine Operation Center, said respecting his colleague's culture is key.
"Localizing Chinese companies overseas relies on the support of local employees. And it takes time to merge our cultures together. Our staff members highly recognize company credibility," said Song.
In 2017, China was the EU's largest partner for imports of goods, and the second largest for exports. Volume is expected to grow with Europe relying more on exports to China, and with Chinese investors committing services to regional customers.
"We are following the path from globalization to regionalization. We first arrange non-stop lines from China to the Mediterranean. Then we focus on markets within Europe, and provide our services to smaller ports based on our main transportation routes," said Lin Ji, President of COSCO SHIPPING Line Europe.
Seventy-four percent of goods entering or leaving Europe go by sea. The continent's maritime ports are gateways for European countries doing business with China.
Meanwhile, Chinese investments have taken advantage of the port facilities in Europe and pursued deeper integration with the world economy. The Belt and Road Initiative features two-way benefits as it is the engine of growth and wealth.