SCO a significant platform to advocate the BRI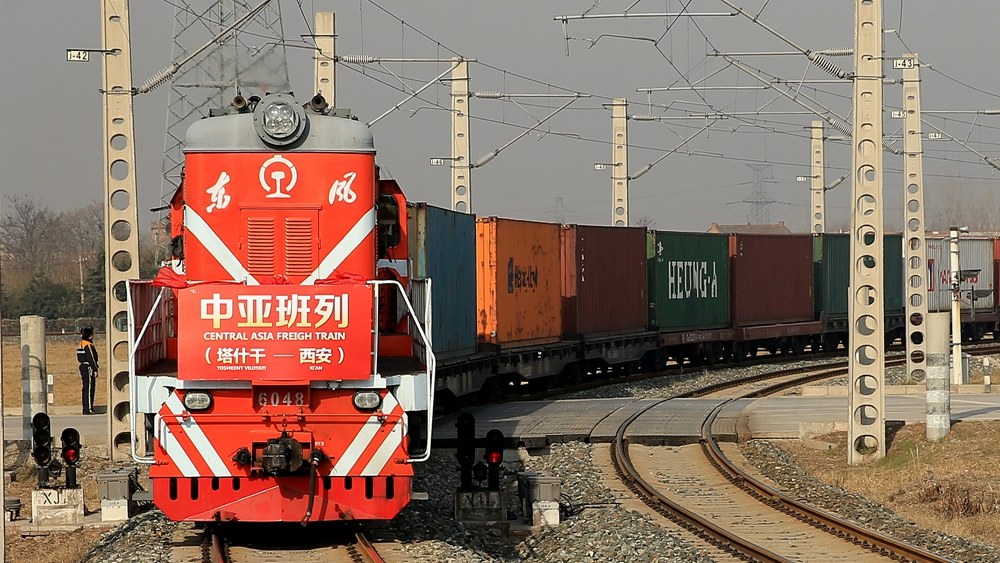 Feburary 24, 2017: A train carrying 1,000 tonnes of cotton yarn in 41 carriages arrived at Xinzhu station in Northwestern Chinese city Xi'an from Tashkent, Uzbekistan. (Photo: VCG)

It is not fortuitous that Chinese President Xi Jinping proposed the Belt and Road Initiative (BRI) in Kazakhstan, the first reason for which is that Kazakhstan is a member state of the Shanghai Cooperation Organization (SCO). SCO Secretary-General Rashid Alimov mentioned this to CGTN during an inclusive interview, referring to the closeness between the China-proposed initiative and the SCO.
"Also, Kazakhstan plays an important role in the SCO and it is in the center of central Asian countries' development." Alimov added.
The five central Asian countries consisting of Kazakhstan, Tajikistan, Kyrgyzstan, Uzbekistan, and Turkmenistan, are playing an integral part in the Silk Road Economic Belt (the "Belt"), one prong of the BRI.
The SCO secretary-general also pointed out that as early as in the 2014 SCO Summit in Dushanbe, the first document aimed at pushing forward the construction of the "Belt" was signed among the SCO members.
In the interview, Alimov also talked about the future transportation cooperation between SCO members.
"We are now preparing the SCO transportation ministers' meeting and will discuss plans to co-develop and improve transportation infrastructures between the SCO members. The transportation system will be lifted to a higher level with India and Pakistan becoming member states of the SCO. The coordination in the transportation system will better serve economic and trade cooperation within the SCO framework. This will also benefit neighboring nations such as Turkmenistan, Belarus and the ASEAN countries."
Infrastructure building is also a key area with massive collaboration potential between the countries along the routes of the BRI, including all the above-mentioned countries.