Boao Forum in 2020 to focus on development and security issues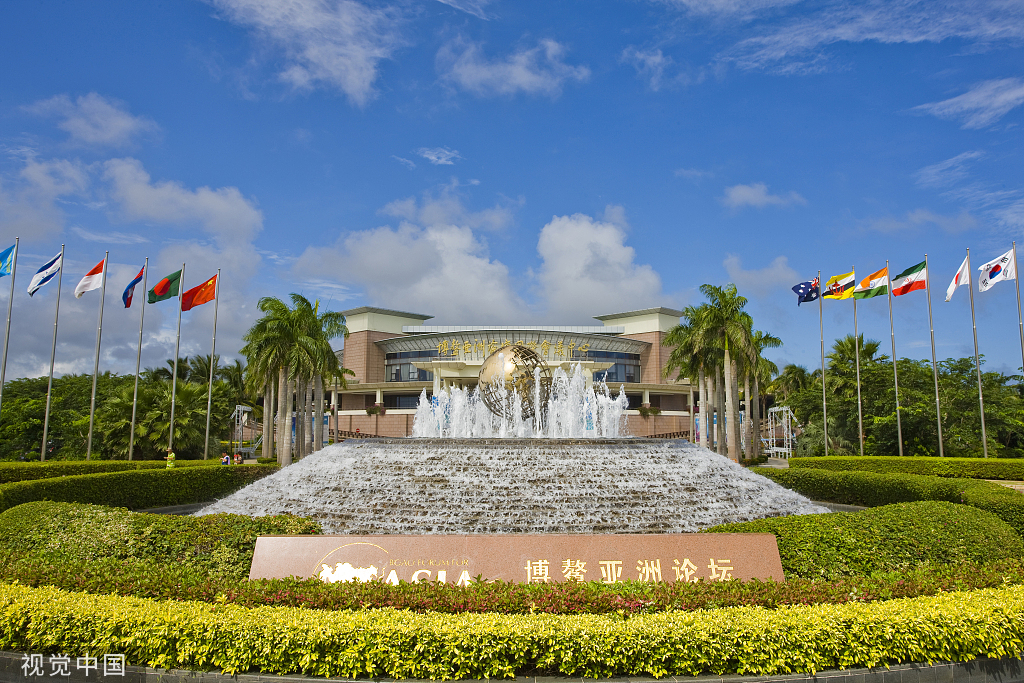 Photo: VCG
The first Global Economic Development and Security Forum under the framework of the Boao Forum for Asia will be held in September 2020, the organizer said on Thursday.
With the theme of "Concerted Action for Shared Prosperity", the conference aims to provide a high-end dialogue and exchange platform focusing on new economic growth and security issues. Tsang Waihung, deputy director of China National Narcotics Control Commission, will serve as the president of the conference.
"The international economic and security landscape is undergoing profound and complex changes," Li Baodong, secretary-general of the Boao Forum for Asia, said at a news conference held on Thursday in Beijing.
"While the application of new technologies such as internet and big data has provided new growth points, it has also brought new challenges in cybersecurity, digital economy, information, privacy and security. International economic cooperation needs to address such emerging issues as public security management, cross-border investment and security," Li added.
In response to the new international situation and development needs, the conference is committed to promoting joint efforts for common security and win-win development by facilitating discussion of frontier issues with security implications in Asia and beyond, the official said.
Tsang agreed, saying it is difficult to concentrate on development without a secure and stable environment.
"At present, we face a lack of economic growth momentum worldwide, and increasing security risks around the globe," Tsang noted. "First, the global industrial structure is evolving, trade protectionism and unilateralism continue to spread. Trade and investment disputes intensify, and new growth points in the world economy remain unclear.
Second, the non-traditional security situation is becoming more complicated. Issues such as terrorism threats, trans-border drug trafficking, and trans-national organized crimes haven't been uprooted.
Third, the progress of science and technology brings new security issues for society. Internet security, information security, data security, and privacy security, among a list of others that come together with the latest technologies, are becoming increasingly prominent."
Tsang said that extensive dialogue and cooperation by all parties working together can deliver the public goods on security.
"We need to strengthen our security response not only on the 'pragmatic' side, such as improving the law enforcement cooperation mechanism, but also on the 'facilitating' side, providing platforms for all to voice their opinions, especially to expand the dialogue and cooperation mechanism. Either in terms of Asia or the world, there is still very little dialogue and cooperation mechanisms on that, where I hope that the GEDS can help," Tsang explained.
The organizing committee and the GEDS have been established to take charge of the preparation of the first conference.
The conference is expected to bring together governments, businesses, experts and scholars from Asia and the rest of the world to discuss urgent issues on economic development and the security situation. This should result in a document such as the 2020 Declaration on the Development and Security of Regional Economies.