Spotlight: Turkey launches Asia Anew initiative to move closer with Asian countries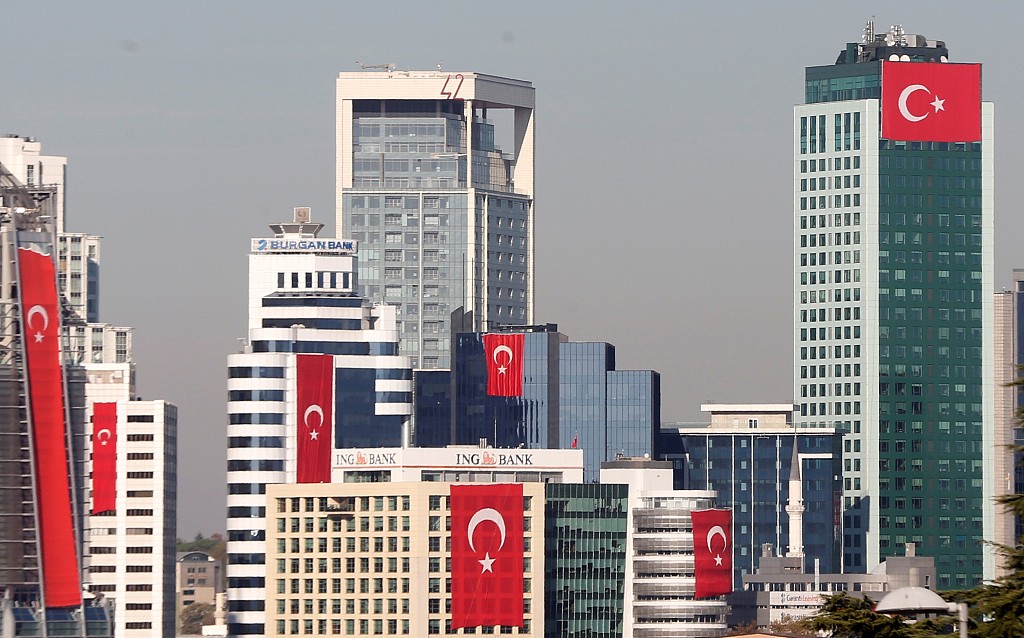 (Photo: VCG)
ANKARA, Aug. 12 (Xinhua) -- Turkey, a NATO country who has long-standing traditional relations with the West, has launched last week the Asia Anew initiative aiming to increase as a whole its ties with Asia, given this vital part of the world's economic rise.
The new initiative was officially announced on Aug. 5 by Turkish Foreign Minister Mevlut Cavusoglu in Ankara during an annual conference of Turkish ambassadors.
Its aim is to improve ties with Asian countries in different regions that would include cooperation in education, the defense industry, investments, trade, technology, culture and political dialogue.
"We see that the power of economy is heading from the West to the East and Asia has started to emerge as the center of power," Cavusoglu said.
Cavusoglu emphasized that in order to calm wary minds in Western capitals, Turkey does not turn its back on Europe with its Asia Anew initiative.
He pointed out that Turkey links Asia with Europe and that the country is a bridge between the East and the West with its geographical position, its role and economic activities.
The move comes amid a backdrop of tensed relations with the United States over Ankara's purchase of Russian S-400 missile defense systems and the European Union over its hydrocarbon drilling activities off Cyprus in Eastern Mediterranean.
Experts have hailed the new move which would enhance Ankara's value globally, calling the government to realize it with immediate steps and effective coordination within the relevant state actors and institutions.
"Turkey is not discovering anew Asia. We had improving relations on case-by-case situation with many important countries ... but this time, this is a long overdue move that would turn in due time into a real strategy," Altay Atli, an Asia-Pacific expert and academic at the Istanbul Koc University, told Xinhua.
"The economy of Turkey has been mostly integrated into the West so far ... but today, the country is in search of diversity in its economic partnerships," in light of the rising importance of Asia, especially in economy, he pointed out.
The 2019 data from the International Monetary Fund shows that Asia, where 60 percent of the world's population lives, is the fastest-growing economic region in the world.
A senior Turkish diplomat explained the initiative to Xinhua on the condition of anonymity that it consists of several pillars which are expanding trade, improving relations among states and developing interaction of societies.
"We need to transform this initiative into a real strategic vision to improve our relations in all fields with Asian nations that have a lot to offer to Turkey," he emphasized.
The diplomat said that Turkey for its part has a unique position of being a bridge between the West and the East, thus a position of commercial and economic facilitator.
"It is important for us to look in two directions at the same time without loosing focus on either of them or preferring one to the other," he added.
Turkey is already engaged in the Asian region through many bilateral and international projects.
One of the most important ones is the Belt and Road Initiative (BRI) under which China and Turkey have recently expressed their desire to expand the existing cooperation during an official visit of Turkish President Recep Tayyip Erdogan in Beijing last month.
"Disregarding Asia is political blindness," wrote political analyst Ibrahim Karagul in the pro-government daily Yeni Safak, adding that ignoring the rise of Asia would be a "political myopia."