City's PM2.5 lowest in Q2: report
Shenzhen Daily
1567515408000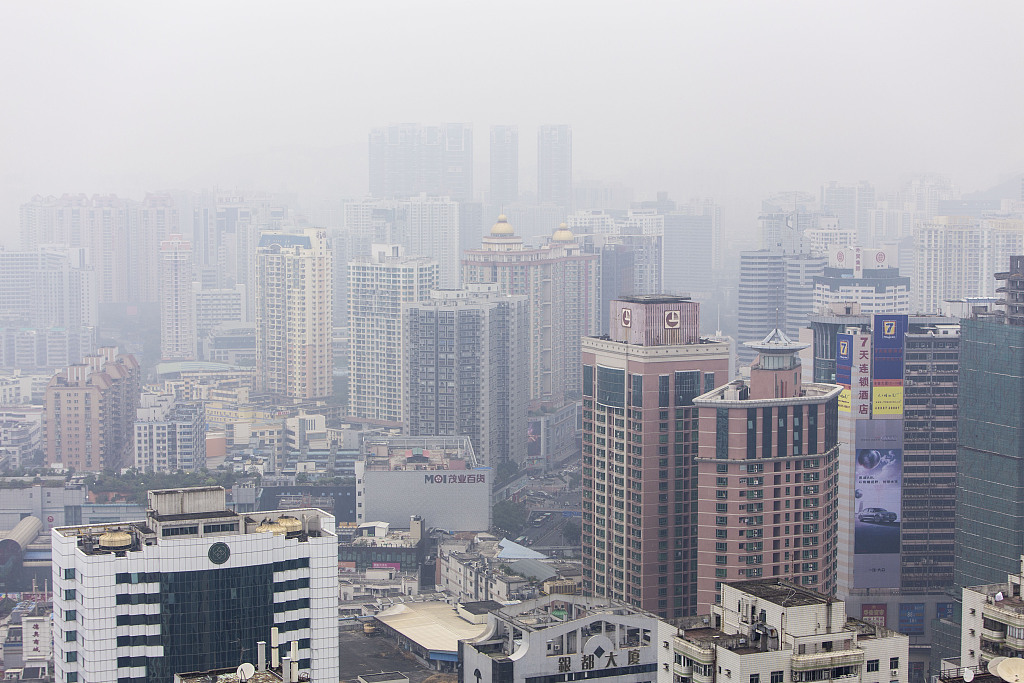 (Photo: VCG)
The average concentration of PM2.5 in Shenzhen was recorded at 15 micrograms per cubic meter between April and June, the lowest level for that period in recent years, according to a report released by the Shenzhen Municipal Ecology and Environment Bureau last week.
Among the pollutant indices, the concentrations of carbon dioxide, sulfur dioxide and inhalable particles dropped, while ozone concentration remained unchanged. The carbon monoxide concentration was 0.6 milligrams per cubic meter, 0.1 milligram per cubic meter higher than during the same period last year.
In the second quarter of the year, the city recorded 89 days with good air quality, making up 97.8 percent of the total days. Among the 89 days, 68 reached Level I with Air Quality Index readings ranging between 19 and 110, which was seven days more than during the same period last year.
"The air quality improvement has been attributed to the efforts in emissions reduction in recent years, such as the elimination of old and used cars, adoption of e-vehicles and vessel emissions controls. Having more rainy days also helped reduce pollutants," said Lan Zijuan, a senior engineer with the bureau.
Regarding water treatment, the water quality of the Maozhou River was further improved, with major pollutants like ammonia nitrogen and total phosphorus concentrations dropping by 44.5 percent and 47.2 percent, respectively.
The water quality of the Yantian River, Shawan River, Dasha River and Wangmu River were also improved. The amount of pollution in the Huanggang River, Fengtang River and Xixiang River was noticeably reduced.
The city approved 391 construction projects in the second quarter, filed 2,573 projects and issued 62 sewage licenses. In three months, the city punished 374 polluters, levying fines totaling 26.56 million yuan. Twenty-one polluters were closed, and four were restricted from production or ordered to suspend production. Four polluters were handed to the judicial department for further investigation, and 16 polluters made public apologies.