Companies build partnership to enhance community retail experience
People's Daily app
1629473234000
Delivery company Dada Group and the retail business division of Thailand's largest conglomerate Charoen Pokphand Group (CP Group) have teamed up to provide on-demand delivery services in China for the CP Lotus supermarket chain and community-based CP Fresh Mart supermarket.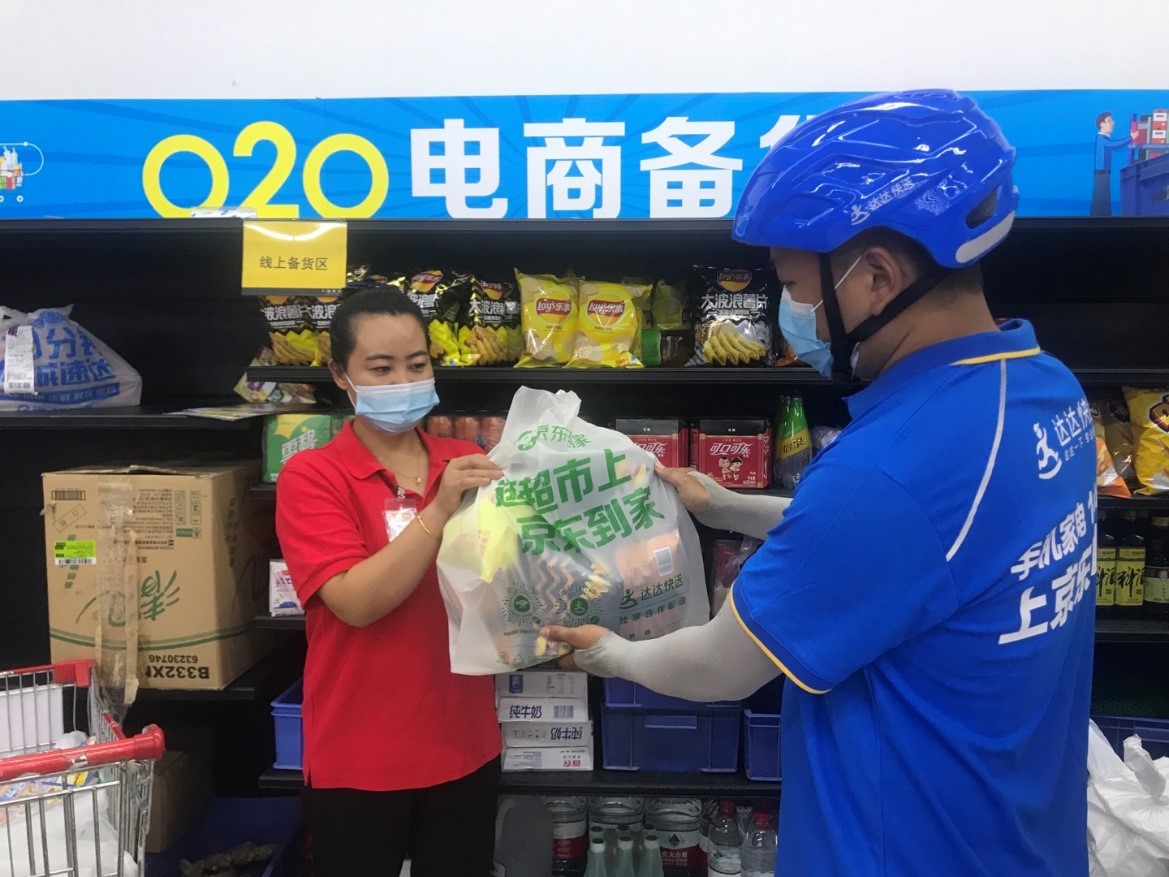 Intracity courier unit Dada Now has launched a dedicated delivery service program for chain merchants which provides a stationed+crowdsourcing delivery model and services, according to a press release by the two parent companies on Friday.
The first round of the customized dedicated delivery service will launch in CP Lotus and CP Fresh Mart stores in Beijing, Zhengzhou and Chongqing.
In 2016 CP Lotus launched on Dada grocery delivery unit JDDJ and CP Fresh Mart stores launched in 2017. Dada Now also fulfills online orders from WeChat mini program and third-party grocery platform.
CP Lotus sales on JDDJ rose over 1.5 times year-on-year in the first half of 2021, according to JDDJ data. The average delivery time was about 40 minutes for CP Lotus and Fresh Mart online orders.
"Dada Group has fully demonstrated its powerful strengths in online operations," Liu Liu, president of the retail business department at CP group head office, was quoted as saying in the release. "Through its retail empowerment strategy, Dada Group improves consumers' online shopping experience by creating better online consumption platform and providing omni-channel order fulfillment."
In terms of retail business, CP Group would leverage strengths "from the farm to the table" across its full industry chain, community business and services and "partner with Dada Group to offer better online and offline consumption services, facilitate the development of O2O [online-to-offline] business, put consumer needs first and provide solutions for diversified shopping scenarios," he said.
Zhu Mingyang, head of key account business at Dada Now, was quoted as saying that as a well-known multinational company, CP Group has "advanced retail operation strategy and pioneered in diverse retail ecosystem."
Its "established community retail experience system is getting stronger, striving to become the closest partner in consumer's family life," he said. "Dada Now will assist CP Group in establishing the community retail experience system with high delivery efficiency and lower costs, by leveraging innovations in delivery models and technologies."
Dada Group and CP Group would together provide consumers with a more convenient and efficient shopping experience, he noted.