Chinese company to complete Pakistan hydropower project in 2021
Construction of the Karot hydropower project in Pakistan, China's first overseas hydropower program to use its own technology and standards, is expected to finish in two years and start power generation by April 2021, according to its developer China Three Gorges Corp.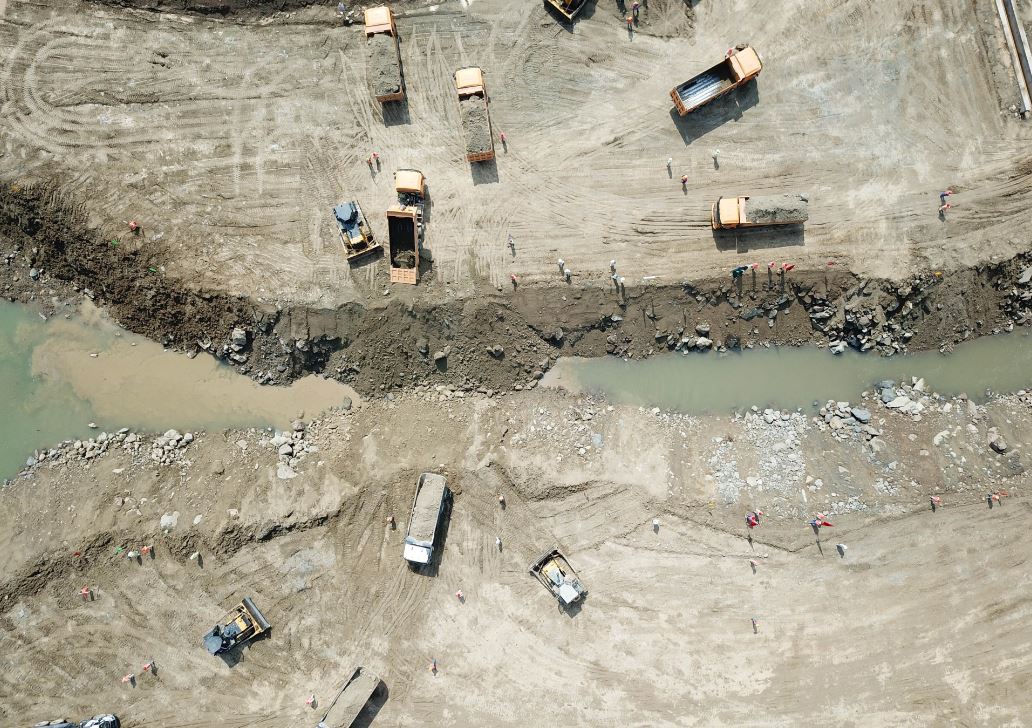 Bunding work being undertaken at the Karot hydropower station in Pakistan. (Photo: Xinhua)
The $1.74 billion Karot hydropower project will solve the power supply bottleneck in the country and provide sustainable and stable energy support, said the company, which is also the builder and operator of the world's biggest hydroelectric power project - the Three Gorges Dam.
Located on the Jhelum River in northeastern Pakistan and 55 kilometers away from Islamabad, the 720 megawatts project commenced construction in April 2015. When completed, it will produce some 3.2 billion kilowatt-hours of clean power every year, equivalent to 10 percent of the country's total energy output from hydropower stations in 2017.
Being the first investment project of the Silk Road Fund, the hydropower project is expected to pay $23 million in taxes to the Pakistani government and provide more than 2,200 jobs for locals during peak construction period, greatly improving the job market in Pakistan.
Pakistan, located at an intersection of the Belt and Road Initiative, has been one of the most important investment markets for the State-owned company. It currently has five greenfield investment projects in Pakistan, all being clean energy projects including hydropower and wind power, with a total installed capacity exceeding 2.6 million kilowatts, 9 percent of the country's current installed electricity capacity, said China Three Gorges.
Being in Pakistan for years, the company has established solid relations with the local government and helped to improve local livelihoods, said Fan Xiaxia, deputy general manager of the company.
The China-Pakistan Economic Corridor is a symbol of the regional economic development between China and Pakistan. Though the project is seeing a relatively stricter monitoring of environmental protection and construction, the company is confident that the project will be completed on time.
Zhang Boting, a senior analyst at the China Society for Hydropower Engineering, said while Pakistan has limited capital to develop its rich hydropower resources, the cooperation of Pakistan and China, a world leader in hydroelectricity generation, will benefit both sides.
The company is confident of putting its projects into operation on time to ease the electricity shortage in Pakistan and support its economic development, she said.
The past few years had witnessed rapid development of the group, which has transformed from a novice into a leader and industry pioneer with businesses in Europe, South America and Southeast Asia.
The company said earlier it would increase energy supplies to economies related to the Belt and Road Initiative with further investment in countries and regions participating in the initiative.