New China-Europe freight train route links Xi'an, Bishkek
People's Daily app
1566315341000
A freight train left Xi'an, capital of northwest China's Shaanxi Province, heading for Bishkek, capital of Kyrgyzstan, on Tuesday, marking the opening of a new China-Europe freight train route.
The train carried 50 containers of goods including mechanical equipment, industrial raw materials, clothing and shoes from the provinces of Shaanxi, Zhejiang and Jiangsu.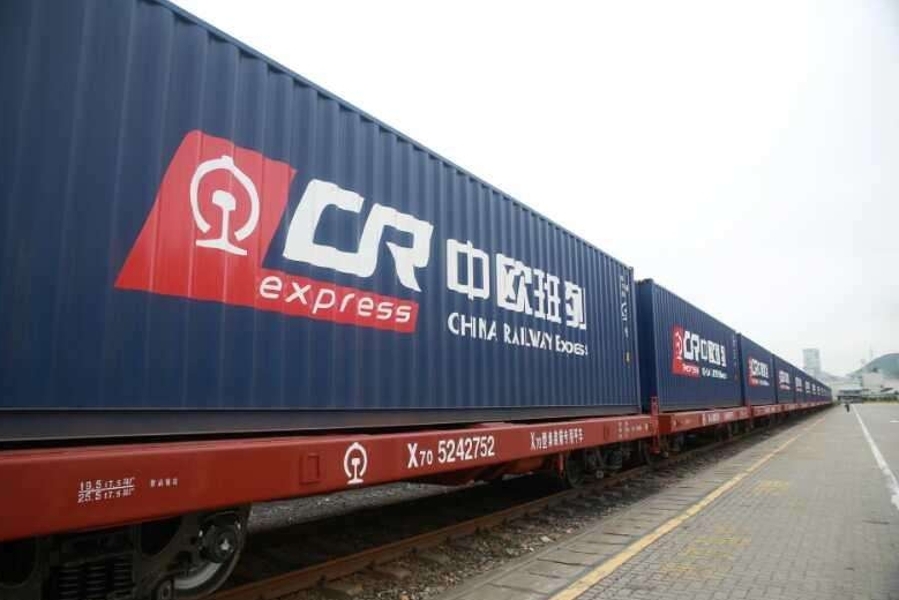 It will leave China through the Horgos Pass in Xinjiang and pass Kazakhstan before reaching its destination.
The whole trip will take seven days, compared to the previous 10 days when there was no direct freight train from Xi'an to Bishkek, said Yuan Xiaojun, general manager of Xi'an Free Trade Port Construction and Operation Co., Ltd.
The new freight route will serve as a fast and efficient logistics corridor between China and Kyrgyzstan and will bring new opportunities for the two countries in various fields such as trade, culture and scientific and technological exchanges, said Sun Yimin, director of the administrative committee of Xi'an International Trade and Logistics Park.
Xi'an, known in ancient times as Chang'an, is the starting point of the Silk Road and plays a key role in the Belt and Road Initiative.
Xi'an launched its first China-Europe freight train on Nov. 28, 2013. The city launched 1,235 China-Europe freight trains in 2018, 6.4 times the number in 2017, transporting a total of 1.2 million tonnes of goods with a value of 1.72 billion U.S. dollars, according to local customs authorities.