Malaysian e-payment company partners with China's Alipay in digital wallet solution
KUALA LUMPUR, Feb. 5 (Xinhua) -- Malaysia has seen a burgeoning mobile wallet segment since the entry of the Ant Financial's mobile solution Alipay into the country.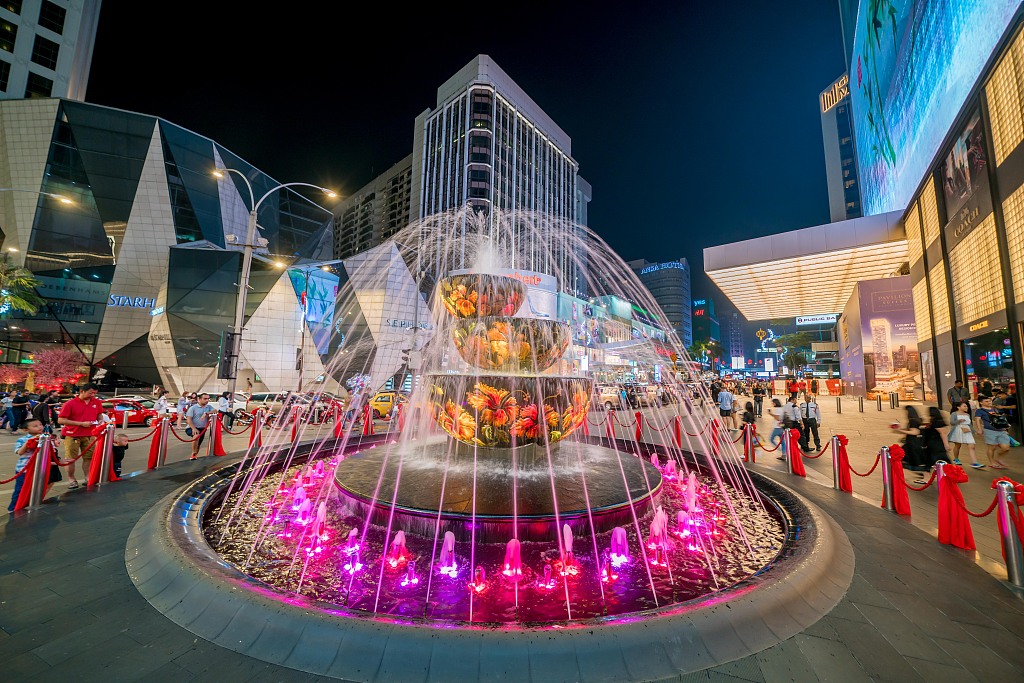 Kuala Lumpur on Feb. 23, 2018. (File photos: VCG)
Many local players have jumped onto the mobile payments bandwagon to tap into Malaysian e-commerce market. MOL Global Inc, an e-payment enabler for online goods and services, is also one of them.
After partnering with Ant Financial in offering Alipay to Chinese tourists in Malaysia, the group in the last month launched its owned mobile wallet One2pay.
"When Malaysians see Chinese tourists come to Malaysia and use Alipay, they may ask why they cannot use that? So, I think that is good that Alipay has come to the region as it has excited the market," MOL Global's CEO Preecha Praipattarakul told Xinhua.
"At the same time, it has also exerted pressure on local players to come out with something new," he said.
The technology provider for in-store payment services aimed to achieve 1 million users and cover 6,000 merchants by this year. It also sees Malaysia as its starting point, and eyes an expansion to Thailand by the fourth quarter this year.
"I believe we have the competitive advantage to offer a one-stop service to Malaysians. Besides, our partnership with Ant Financial has helped us to grow our merchant coverage," said Praipattarakul.
Indeed, he sees Chinese mobile wallets WeChat pay and Alipay as models in growing the home-ground mobile wallet.
"We cannot deny that they (Chinese mobile wallet providers) are global leaders in mobile wallets. Although our technology in processing data is not as advanced as them, we are learning from them," Praipattarakul added.
Citing the Chinese mobile wallet players as examples, he sees great potential in non-bank financial sector in Malaysia as they have provided the users experience in which the conventional credit cards cannot offer.
He also sees the adoption of mobile wallets today is faster than the credit cards due to the easier and faster payment system by using QR codes.
Despite the digital wallet war is heating up in Malaysia, he is confident that the group can achieve its leading position by differentiate itself from the value proposition.
"It's true that a lot of start-ups invest into the market and not all the mobile wallets can survive eventually. But we are confident as we have the most coverage," said Praipattarakul, adding that the group so far attracted 4,000 merchants to use its mobile wallet, which is not far away from its year-end target.