China and Botswana sign agreement to boost cooperation
GABORONE, July 5 (Xinhua) -- China and Botswana signed an Agreement on Economic and Technical Cooperation and exchanged Letters on the Feasibility Study for two road projects here on Thursday.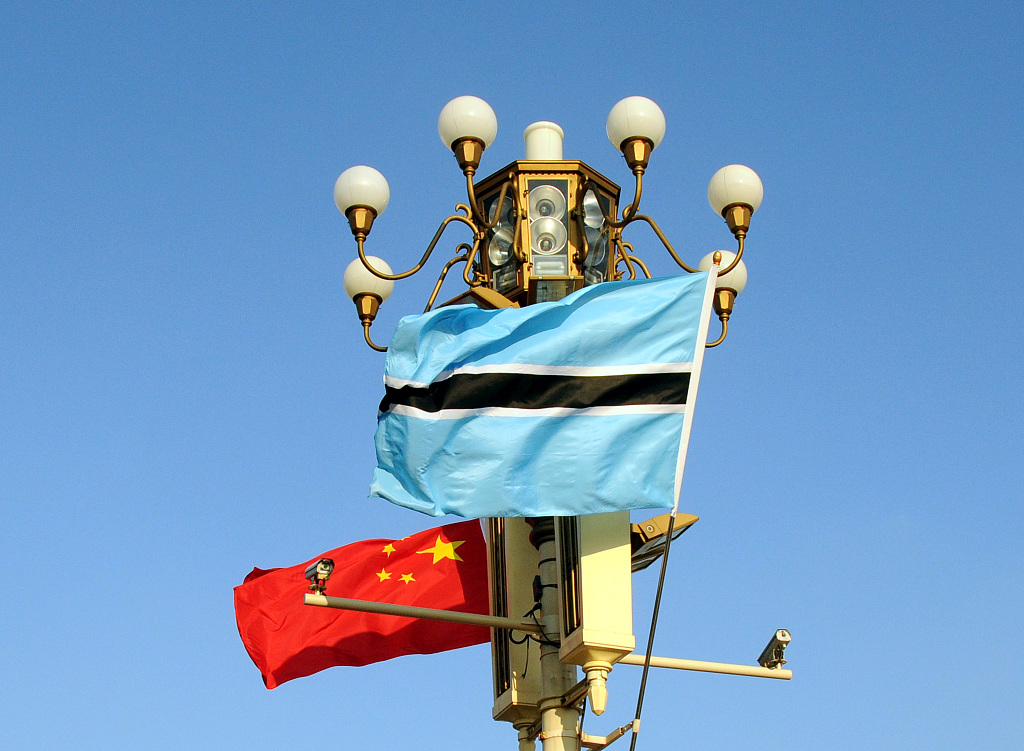 (Photo: VCG)
Zhao Yanbo, the Chinese ambassador to Botswana, and Kenneth Matambo, the minister of finance and economic development of Botswana, signed the agreement and exchanged the letters in Botswana's capital.
Speaking at the signing ceremony, Zhao said that after President Mokgweetsi Masisi paid a state visit to China and attended the Forum on China-Africa Cooperation (FOCAC) in Beijing in September 2018, the two governments worked closely to implement the consensus reached by the two heads of state, and have cooperated on projects involving infrastructure, health care and people-to-people exchanges.
These projects "demonstrated the time-honored friendship between the two countries and China's firm commitment to supporting the economic and social development of Botswana. The two governments would work closely to explore and target the specific areas and projects under the Eight Major Initiatives of the FOCAC Beijing Summit," he said.
Matambo expressed gratitude to the Chinese government for its support and emphasized the importance of the two road projects to the local community. He also said that the two sides would continue to work together to carry out more projects.