Mafia-like criminal gang stands trial in Xi'an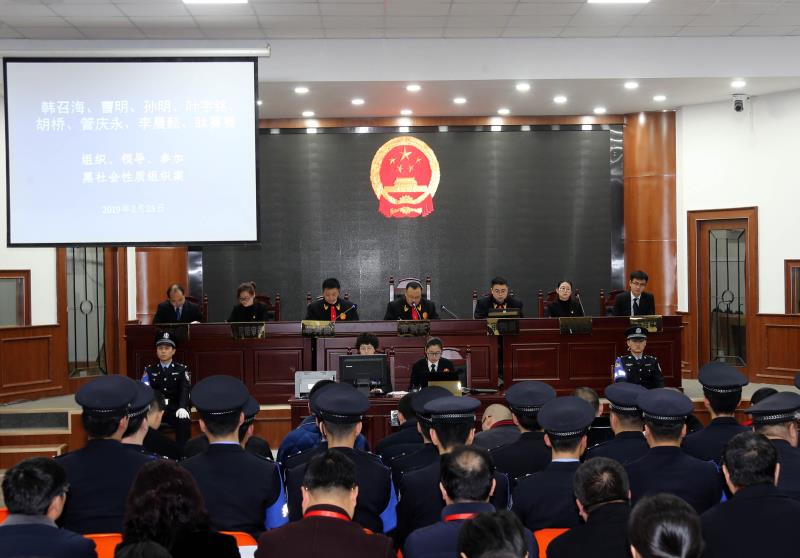 The trial of suspects said to be part of a Mafia-like criminal gang was held in Xincheng District People's Court in Xi'an, Northwest China's Shaanxi province, Feb 25, 2019. (Photo: Huo Yan / chinadaily.com.cn)
A mafia-style criminal gang stood trial on Monday in Xi'an, capital of Northwest China's Shaanxi province, accused of illegal financial activities, including offering usurious private lending and violent collection of overdue loans. It was the first case of its kind in the province.
According to Xincheng District People's Court in Xi'an, in October 2016 the gang leader, surnamed Han, set up a private lending company in Xi'an and organized others to participate in giving illegal loans at very high rates. The company gradually grew into a mafia-style criminal gang and accumulated huge wealth, including 1.13 million yuan, and made illegal loans of more than 3.06 million yuan until January 2018.
To collect overdue loans, the gang adopted brutal means, including clamping sensitive parts of the body, stepping on toes, beating in public, illegal detention - which seriously infringed on the physical, mental and personal dignity of the borrowers - and carried out 11 criminal activities in succession.
According to the public hearing, the gang's illegal and criminal acts seriously affect social stability and cause extremely negative social impact. Eight members of the gang were accused of the crimes of organizing, leading and participating in mafia-like organizations, the crime of illegal detention and the crime of extortion, respectively. They should be prosecuted for criminal liabilities, said Wu Gang, vice president of the court.
The court will hand down a verdict at a later date.
Meng Die contributed to this story.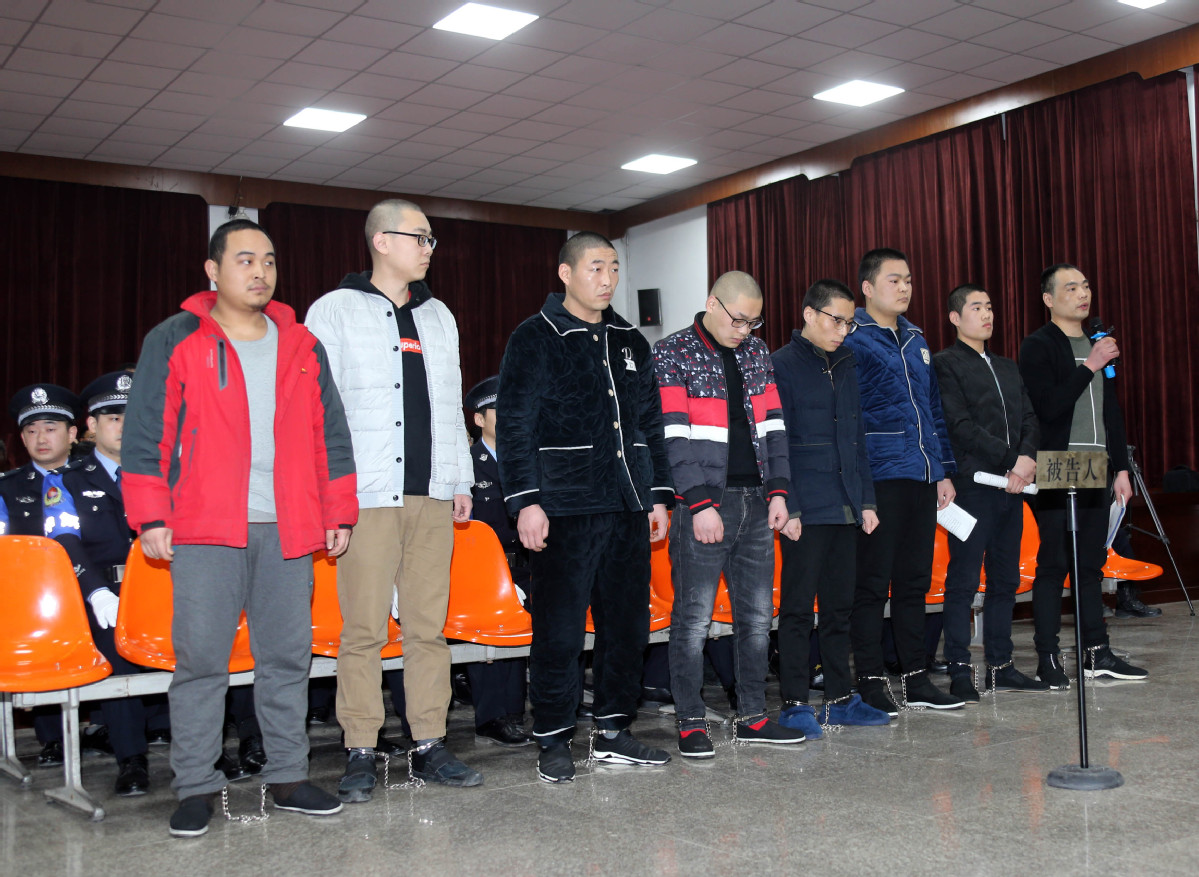 Suspects said to be part of a mafia-style criminal gang stood trial in Xincheng District People's Court in Xi'an, Northwest China's Shaanxi province, Feb 25, 2019. (Photo: Huo Yan / chinadaily.com.cn)