Chinese investors launch diaper factory in Kenya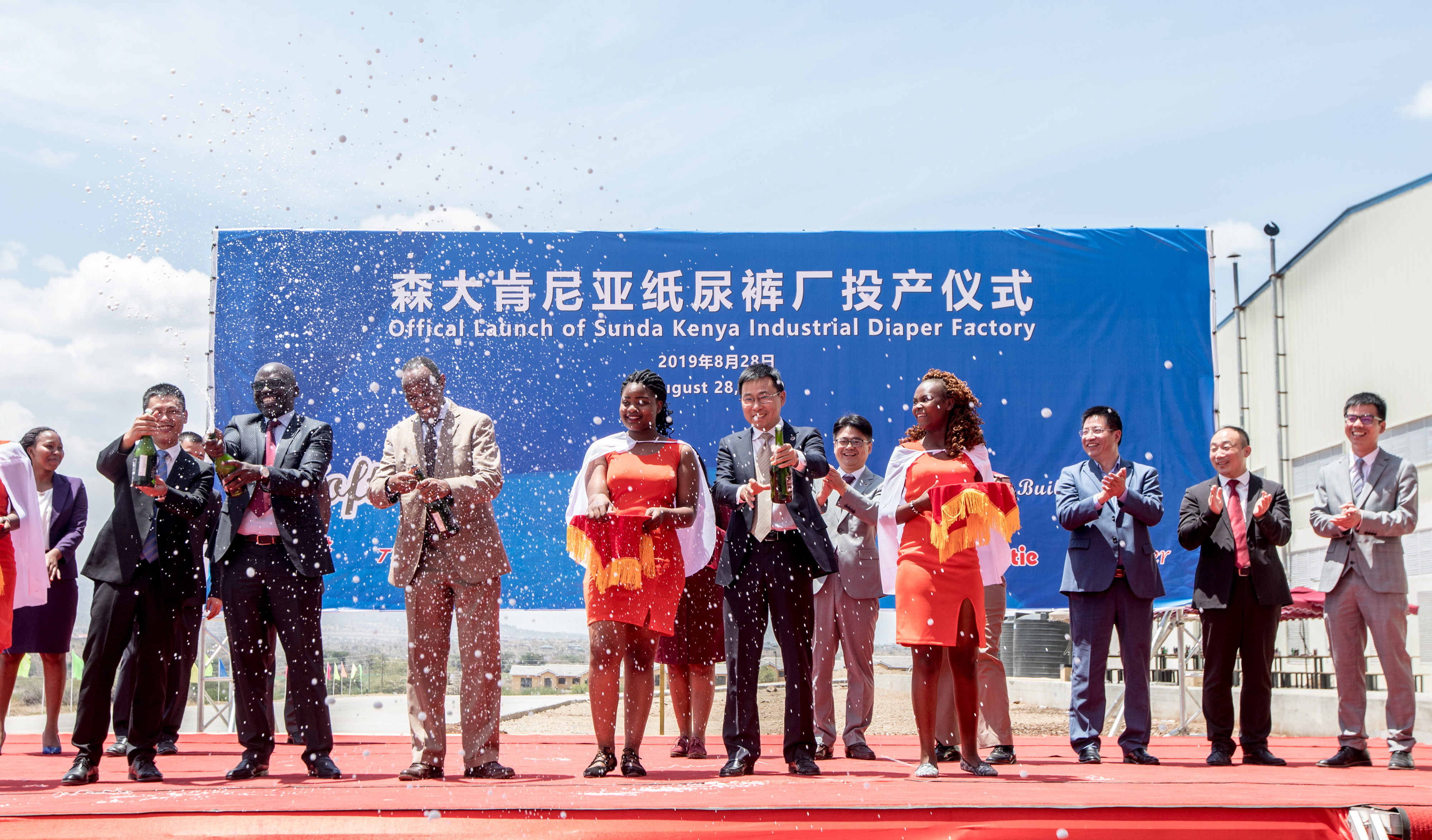 Guests celebrate at the official launch of Sunda Kenya Industrial Diaper Factory in Mavoko, Kenya, on Aug. 28, 2019. (Photo: Xinhua)
NAIROBI, Aug. 28 (Xinhua) -- Huang Shiwei, factory director of Sunda Kenya Industrial Company said that the manufacturing facility is a 4 billion shillings (about 39 million U.S. dollars) investment in Mavoko, some 30 km southwest of Kenya's capital city Nairobi.
"The factory we are launching has an annual production capacity of between 350 million to 450 million pieces," Huang said.
Huang said that Kenya's total demand for diapers stands at around 800 million pieces per annum.
According to the diaper factory, one of the immediate benefits of the manufacturing plant is that Kenya will save on the foreign currency that it used to import diapers.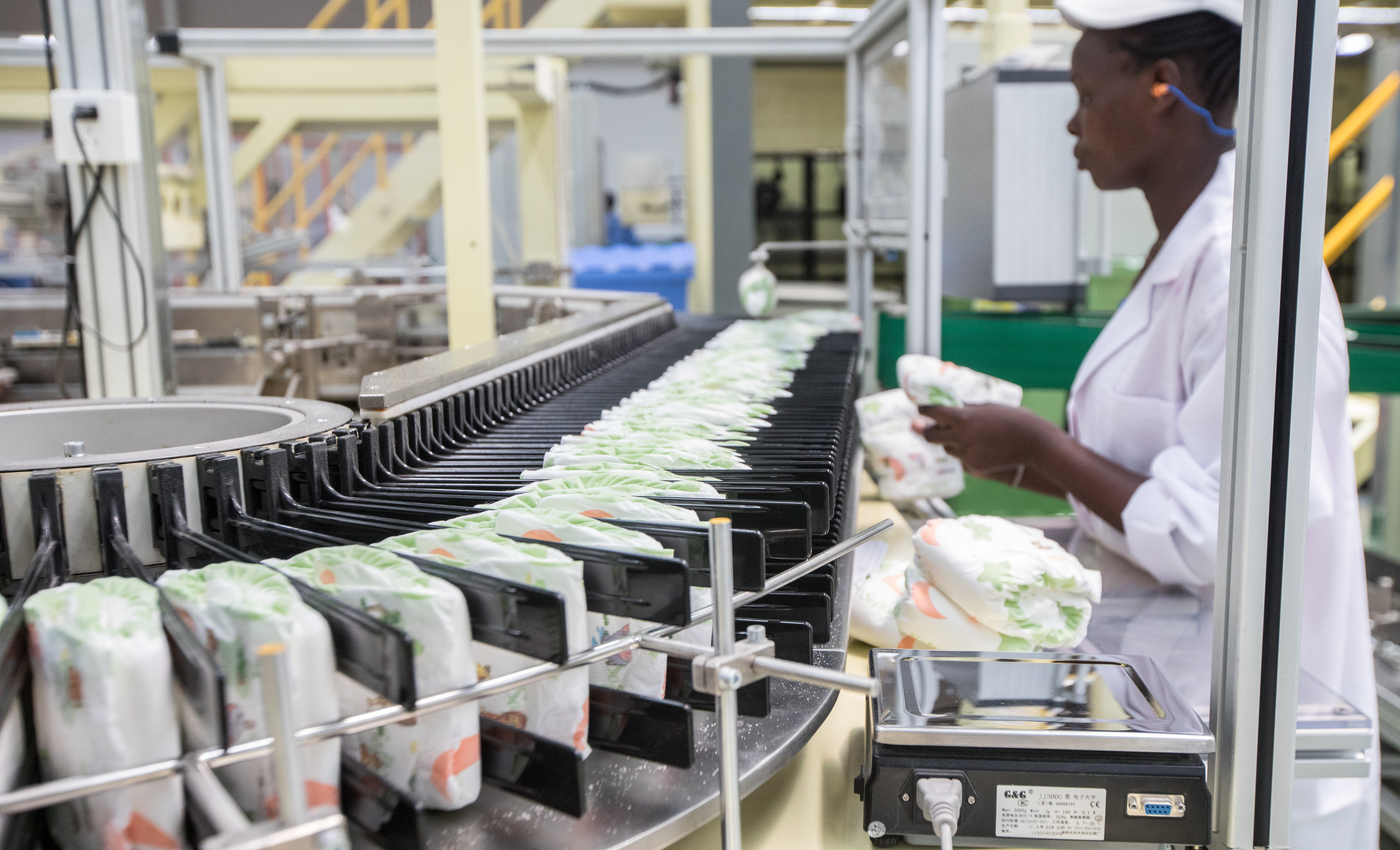 A local employee works on the production line in Sunda Kenya Industrial Diaper Factory in Mavoko, Kenya, on Aug. 28, 2019. (Photo: Xinhua)
"The facility will also provide permanent employment opportunities to 300 locals," he added.
He noted that in line with the firm's localization policy, it will train and enhance the ability of Kenyan personnel to run the production lines themselves with minimum supervision after a period of between three to five years.
The factory, which operates the softcare diaper brand, has been in the Kenyan market for the past ten years and has relied on imports from its China-based factories.
"With our involvement in the market for almost ten years, the price of diapers has dropped by 20 to 30 percent," he added.
Huang noted that softcare diapers have emerged as a trend setter in the local market in terms of design, price and quality.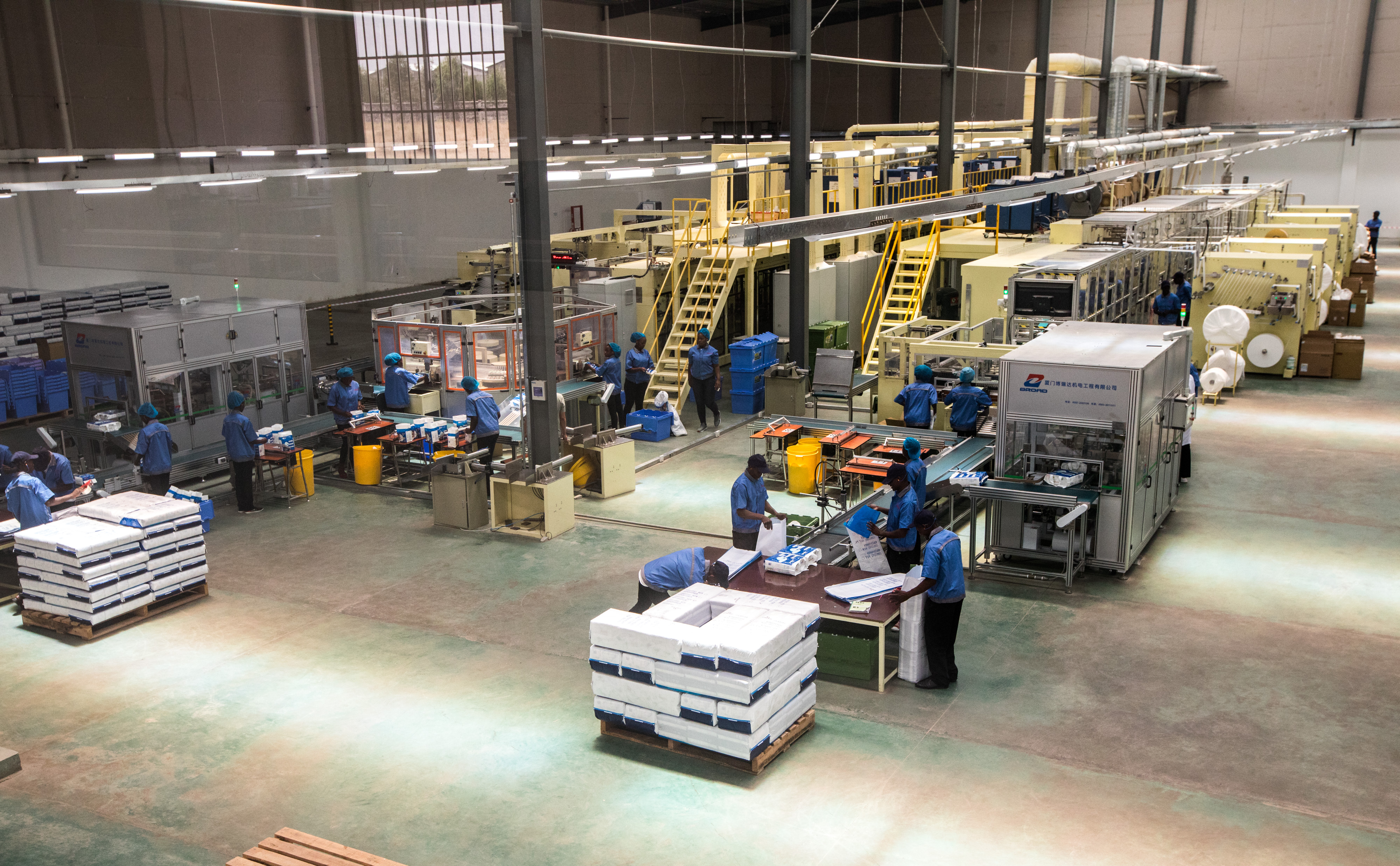 People work in Sunda Kenya Industrial Diaper Factory in Mavoko, Kenya, on Aug. 28, 2019. (Photo: Xinhua)
In order to maintain high quality products, the Chinese investor will apply the most advanced equipment in producing diapers as well as high quality raw material.
Guracha Adi, an official from Kenya Investment Authority, said that Chinese investors are playing a big role in the manufacturing sector, which is a priority sector for the government.
Adi said that the diaper factory is expected to support President Uhuru Kenyatta's big four agenda on increasing the contribution of the manufacturing sector from the current 8.3 percent to 15 percent of the gross domestic product (GDP) by the end of 2022.