Chongqing promotes efficiency for land-sea freight services
Southwest China's Chongqing Municipality launched a new service to promote efficiency for its land-sea freight route, according to local authorities.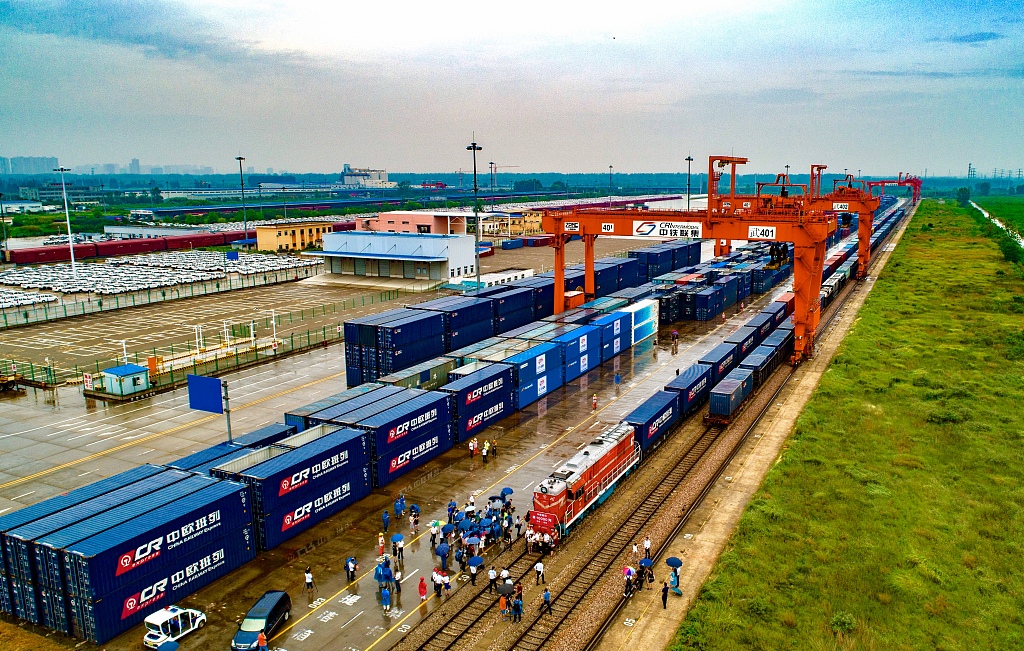 Photo: VCG
The service, which cuts the procedure of changing containers when goods are transported from sea to land, can help save about 20 days compared with traditional freight services.
The first batch of refrigerated containers using such service arrived in Chongqing on Monday, which were shipped from Ho Chi Minh City in Vietnam and transferred to railway transportation at Qinzhou Port in Guangxi Zhuang Autonomous Region.
The service will facilitate the export of agricultural products in west China.
The land-sea freight route is part of the New International Land-Sea Trade Corridor, a trade and logistics passage jointly built by provincial regions in west China and Singapore under the framework of the China-Singapore (Chongqing) Demonstration Initiative on Strategic Connectivity.
Auto parts, construction materials, porcelain, chemical products, grains and frozen goods have been transported along the route, which links 166 ports in 71 countries and regions worldwide.