Ambassador encourages Mozambican students to contribute to homeland's development after studying in China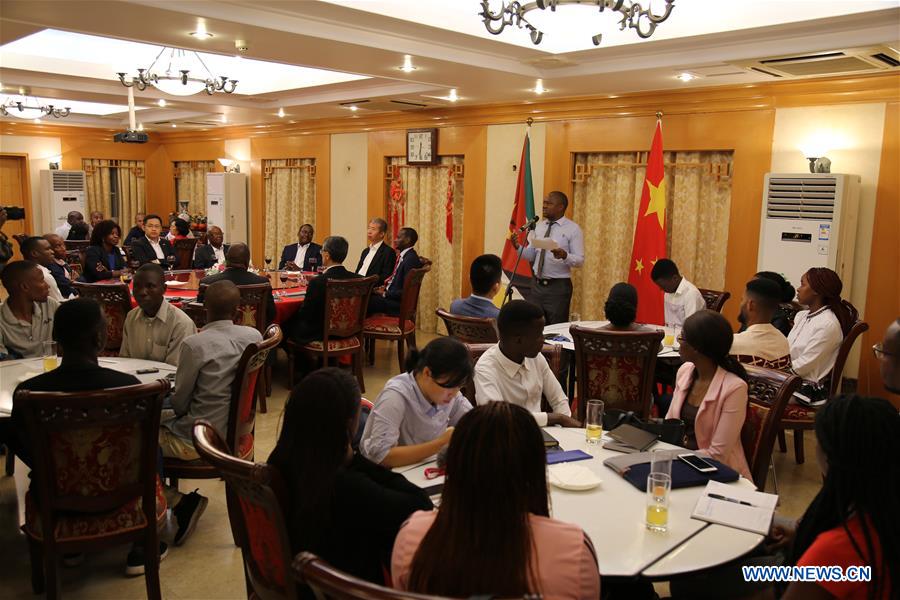 A farewell banquet is held for students who will study in China on the Chinese Government Scholarship 2019 in Maputo, Mozambique, Aug. 27, 2019. Chinese Ambassador to Mozambique Su Jian on Tuesday encouraged more than 90 Mozambican students who will study in China to better contribute to Mozambique's construction and development. (Photo: Xinhua)
MAPUTO, Aug. 28 (Xinhua) -- Chinese Ambassador to Mozambique Su Jian on Tuesday encouraged more than 90 Mozambican students who will study in China to better contribute to Mozambique's construction and development.
"I look forward to your success in the future, to build your own career in coordination with the future of your homeland, and to better contribute to your country's construction and development," said Su at a farewell banquet held for students who will study in China on the Chinese Government Scholarship 2019.
The students will major in a wide range of fields including civil engineering, machinery, economy, trade, agriculture and medical care, many of which are vital for Mozambique's economic and social development.
The ambassador said he hopes that the students could become envoys of friendship between the two countries.
There are nearly 100 Chinese companies in Mozambique, with a total investment of more than 7 billion US dollars, Su said.
Octavio Manuel de Jesus, general director of the Mozambique Scholarship Institute, expressed his gratitude at the banquet to the Chinese government and hailed China as a key partner.
"We will dedicate ourselves to studying hard and contribute for a better Mozambique as we come back," said Josemiro Tamele, a student representative who is going to study for a master's degree in gas engineering.