China tops foreign investment in Thailand
China's second high-speed rail project with Thailand has seen it become the country's biggest foreign investor. China takes the top spot after five decades of Japan being Thailand's largest overseas backer.
It's a clear sign of China's growing business dealings with Southeast Asia's second-largest economy.
The scheme will see a Chinese-Thai partnership construct a high-speed rail network connecting Thailand's three central airports: the international hubs at Suvarnabhumi and Don Mueang along with U-Tapao, the gateway to the Eastern Economic Corridor (EEC) investment zone.
The scheme boosted China's Thai investment portfolio to 8.6 billion U.S. dollars in 2019 – almost half the total overseas inflow of 16.7 billion and four times Japan's contribution of 2.4 billion.
Thailand's EEC investment zone has proven a magnet attracting more than a hundred Chinese companies to establish bases there.
Set up with an investment of almost 400 million dollars was Sentury Tire (Thailand) Ltd., owned by a parent company at Qingdao in eastern China.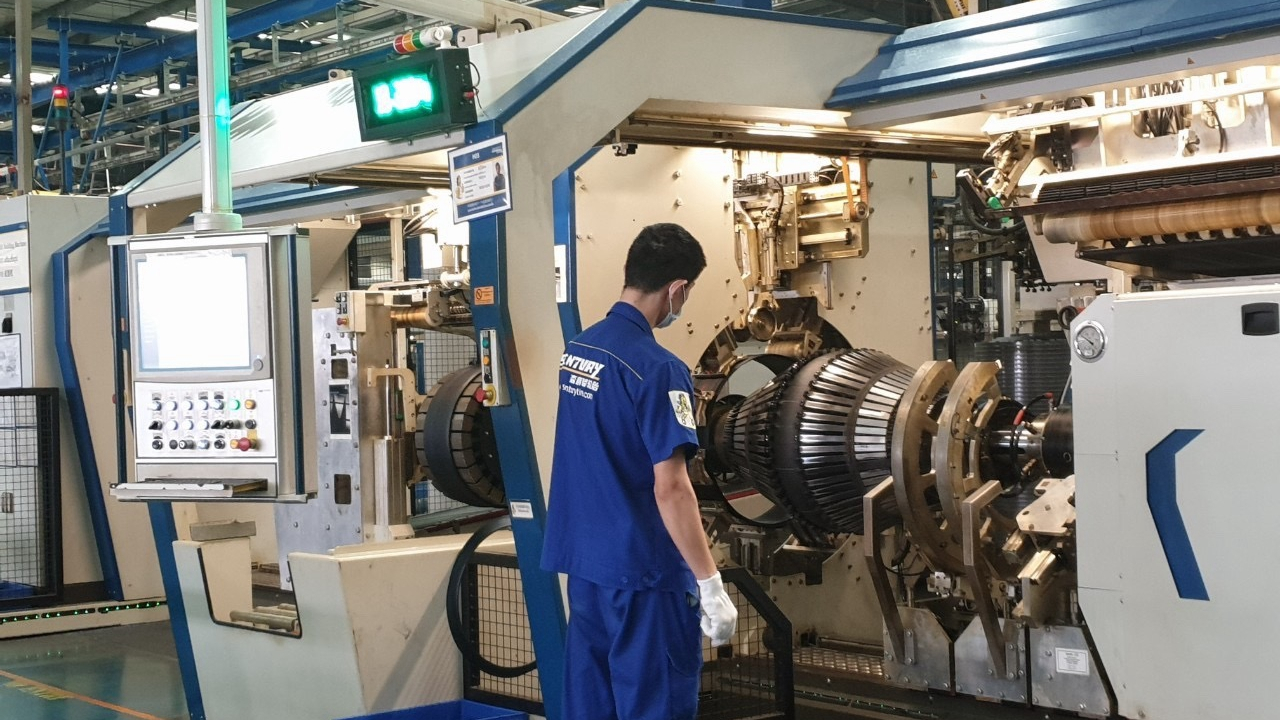 A worker on the production line in Sentury Tire's Thailand factory. (Photos: CGTN)
With six fully-robotic production lines making 10 million car tires a year, it is one of the most modern plants of its type in the world.
"China and Thailand are family. We set up our factory in Thailand as our first location outside of China for Sentury Tire's global strategy," said General Manager Jiang Fei.
Sentury was convinced to build in Thailand because of its large rubber growing regions, attractive government tax concessions and good infrastructure.
"Our product is tires so the raw material is rubber and Thailand is the biggest country producing rubber. We built our factory close to the rubber plantations to reduce transportation costs," he added.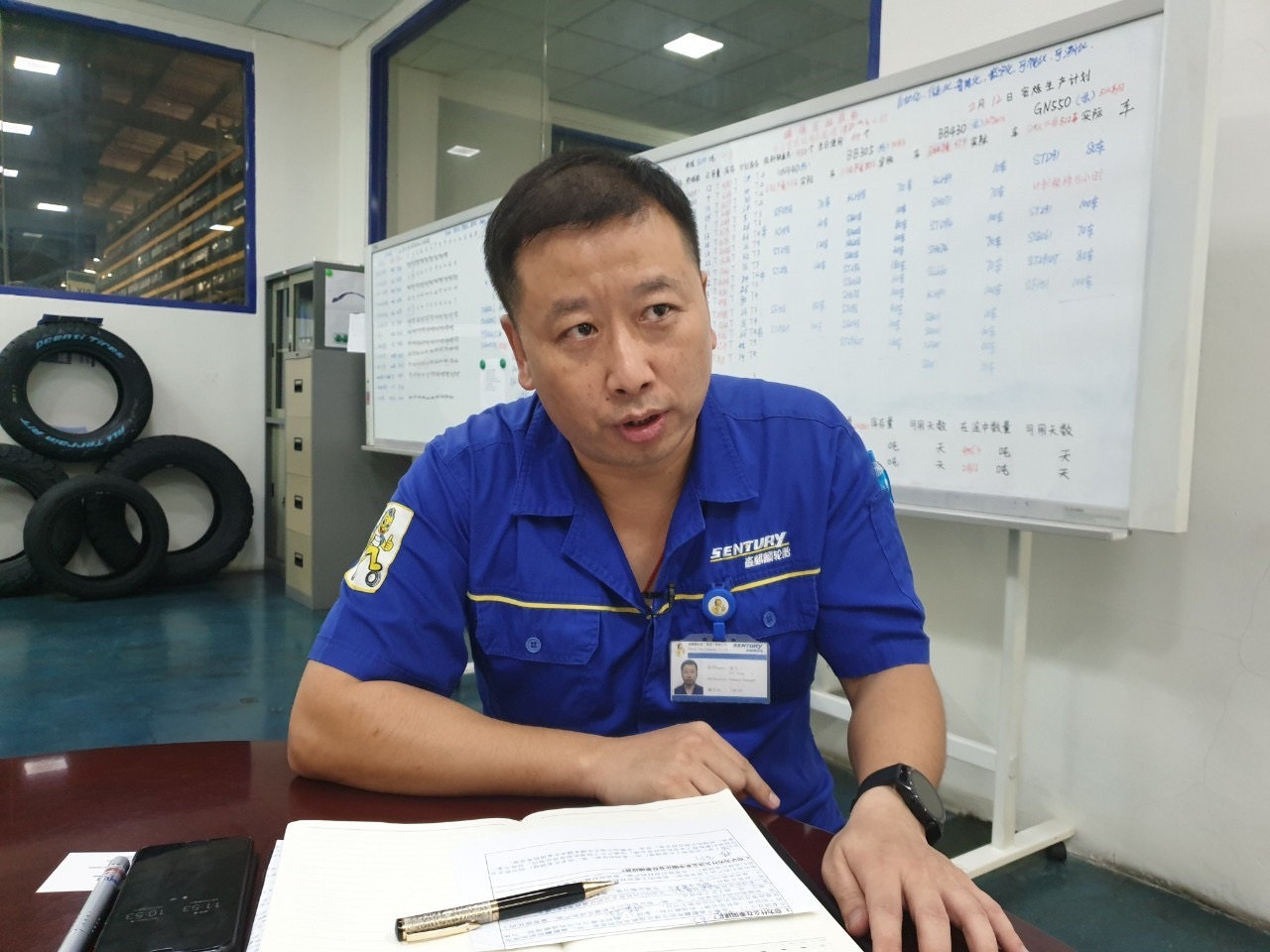 Sentury General Manager Jiang Fei talks to CGTN.
The company, which exports to the U.S. and Europe, says it is within easy traveling distance of Suvarnabhumi airport and the Laem Chabang deep water port.
Investing overseas is also in line with the Chinese government's Belt and Road Initiative to boost trade across Asia, Africa and Europe, said Jiang.
Thai economic analyst, Dr. Somchai Phagaphasvivat, says the EEC has been a big success for Thailand in attracting overseas companies.
He says it has allowed Thailand to capitalize on its geographical position at the heart of Southeast Asia, its skilled workforce and its close bilateral relations with China and other countries.
The Thai government offers both corporate and personal tax concessions to foreign investors and their employees.
"In the past, China was far behind other investors but thanks to the EEC and thanks to the liberalization of China it has now become the biggest," said Phagaphasvivat.
"The airport high-speed rail agreement is very important because it will link the main investment area with transport infrastructure," he added.
"Out of the total foreign investment applications, 59 percent were for the EEC including the construction of the high-speed train linking three airports," said Thailand's Deputy Prime Minister Somkid Jatusripitak.
Duangjai Asawachintachit, secretary-general of Thailand's Board of Investment, said the Thai government has worked to attract Chinese companies to invest in Thailand in 2019.
"Their investment here was partly because of the U.S.-China trade war but also because of higher wage costs in their country," she added.
China's first high-speed rail partnership with Thailand is a 600-kilometer-long line connecting the capital Bangkok with Nong Khai at its border with Laos, now under initial construction. In the future the line is planned to be an integral part of a trans-Asia network linking China with Singapore.