Cedar banks on BRI to expand global footprint
Cedar Holdings, a leading bulk commodity supplier, is planning to expand its presence in Mongolia and Southeast Asia this year, to cash in on the ensuing opportunities from the Belt and Road Initiative.
"The BRI has helped broaden China's source of resources and made it easier for other BRI economies to access high-quality bulk commodity products at low cost," said Han Gang, vice-president of Cedar Holdings.
"We are going to explore the Mongolian market this year. Mongolia has rich natural resources and has an important role in the BRI," he said, adding that Southeast Asia, a key steel importer, would be another focus area.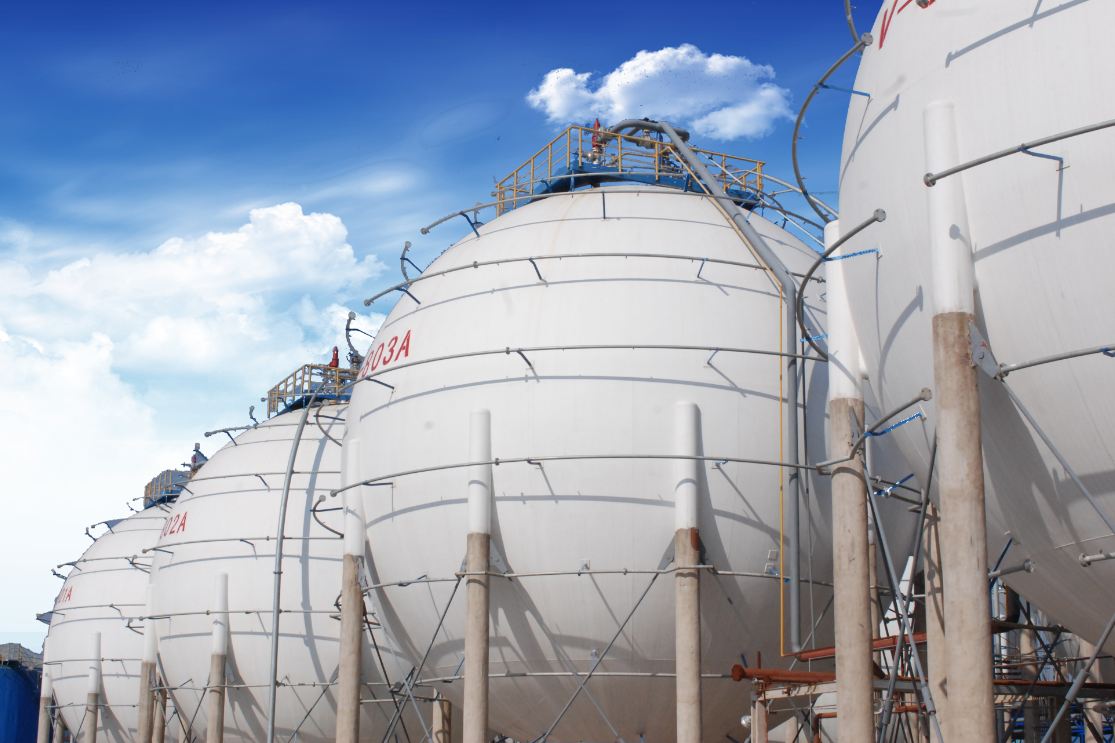 Natural gas tanks at a Cedar Holdings facility in Zibo, Shandong province. (Photo: China Daily)
The Guangzhou-based company made the Fortune Global 500 rankings last year, mainly due to its fast-growing business in the bulk commodity supply chain platform, which offers upstream and downstream markets with commodities and services.

To make it simple, Han explained that Cedar can purchase iron ore from India, export it to China to manufacture steel and then sell the products to countries that need steel. During this process, Cedar will leverage technologies including block chain to manage risk while doing bulk commodity business.
Jiang Yang, former vice-chairman of the China Securities Regulatory Commission, said: "The BRI has created huge development opportunities for bulk commodity, a segment that is playing a critical role in driving world trade and economy."
He pointed out that countries and regions participating in the BRI have abundant resources and large populations and are the world's fastest-growing and most dynamic economic areas.
"Under the BRI, we have our footprints in dozens of countries and regions in the Middle East, Southeast Asia, India and Africa," said Han, adding "and the opportunities are even more."
In June last year, the bulk commodity firm acquired a 51 percent stake in Granite Capital, a subsidiary of Integra, a Singapore-headquartered petrochemical commodity trader.
"The acquisition is of significance to expand our business in BRI markets as Integra supplies raw materials to a string of BRI markets including Europe, the Middle East and Southeast Asia," said Han.
Han said that it is also in line with the firm's strategy in the overseas markets-to merge and acquire companies that have a mature network abroad.
"Just like Integra, many foreign companies have already set up a mature supply chain and their networks fit well with the nation's BRI markets. These will facilitate our global expansion," he said.
In addition to mergers and acquisitions, he added that the company will also strive to build its own network and push forward for the establishment of a "globally-competitive" supply chain.
"Through such efforts, we hope to build a global commodity network and help raise China's voice in the global price setting for commodities," he said.