MIIT steps up push to help companies resume work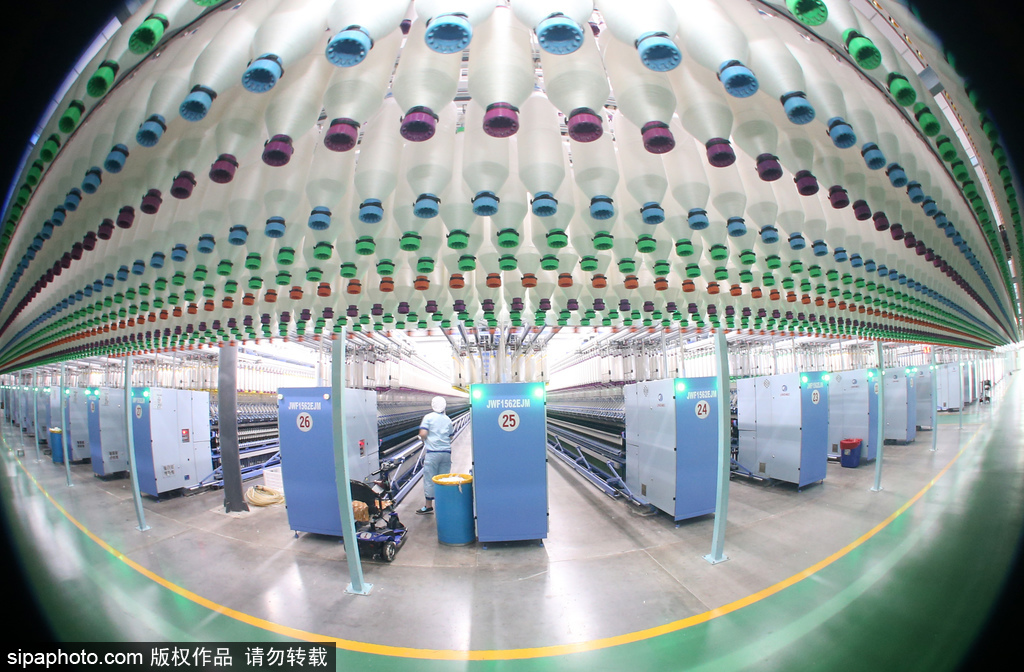 The Ministry of Industry and Information Technology, the country's top industry regulator, unveiled new measures, including financial support, to encourage small and medium-sized enterprises to resume production as soon as possible. (Photo: Sipa)
The Ministry of Industry and Information Technology, China's top industry regulator, said on Tuesday that it will step up efforts to facilitate companies to resume production, as part of the country's broader push to maintain economic stability amid the novel coronavirus outbreak.
Xin Guobin, vice-minister of Industry and Information Technology, said during a telephone conference with local industry regulators that due to the impact of the epidemic, companies in some industries are seeing weaker demand and are facing constraints to production expansion.
Temporary difficulties in labor shortage, logistics, supply chain, and cash flow have prevented some companies from resuming work, according to the ministry, which is better known as MIIT.
Xin said the ministry will take more targeted measures to solve these problems, and help more companies resume work.
First of all, more efforts are needed to ensure more medical supplies for epidemic prevention, which can ensure the health of employees who go back to work.
Also, more measures will be taken to ensure the sustainable operation of supply chains. State-owned enterprises are encouraged to make full use of their abundant resources to produce more medical supplies and daily goods.
Xin said the ministry also will partner with other departments to offer financial support to small and medium-sized enterprises.
A number of companies have already resumed work in China. In East China's Shandong province, for instance, more than 11,000 enterprises have gone back to work as of Monday, data from the ministry show.