The hit of traditional Hanfu among youth turns to big business
At a tea party in Beijing complete with traditional music, a group of youngsters is celebrating the revival of Hanfu – a uniquely Chinese style of clothing. "Hanfu are ethnic Han Chinese clothing that build on ancient forms but are infused with modern characteristics," said Yun Dou, a Hanfu enthusiast.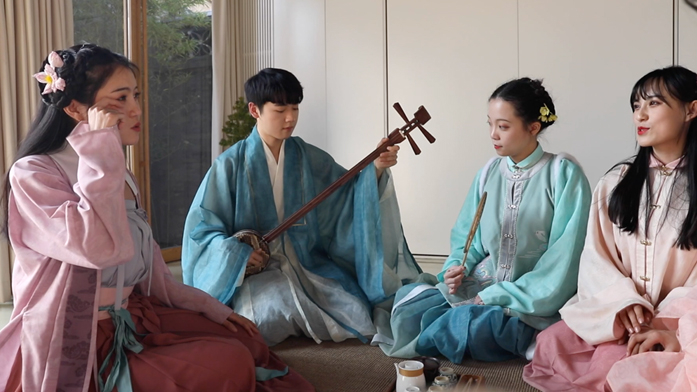 (Photos: CGTN)

To some, Hanfu is a symbol of national pride. To others, a form of social capital, and to most, they simply look gorgeous. Most of these outfits are only sold online.
On Taobao, one of China's biggest e-commerce sites, the search for Hanfu has surpassed that of regular shirts. During the November 11 online shopping bonanza, over 25 million U.S. dollars worth of Hanfus were sold in one day.
The Mirror is one of many companies proud to sell them. "Our business really took off in 2018. That was when we feel the scene for traditional clothing had reached a new level," said He Yutao, partner of The Mirror.

The techniques and prices of Hanfu vary greatly. The high-end items are often handmade with refined embroidery. But the majority of Hanfus are mass produced by machine. The Mirror sells theirs for around 300 yuan, or about 43 U.S. dollars a piece.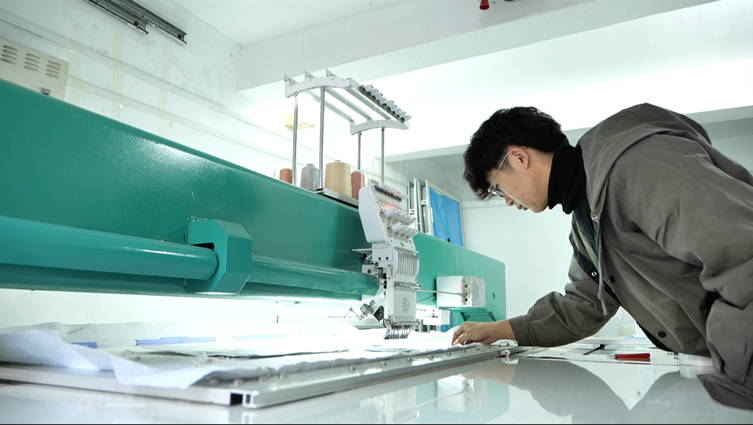 Today the majority of Hanfu is produced with machines.

Their Hanfus are designed in their Hangzhou office in eastern China. Samples are sewn and embroidered here before they're sent to two nearby clothing factories for mass production.
Their designer finds inspiration from modern art. He tries to innovate patterns without changing their old form. There's no official model for what Hanfu should be like, but a consensus among enthusiasts is that they should not deviate from verified forms from historic artifacts.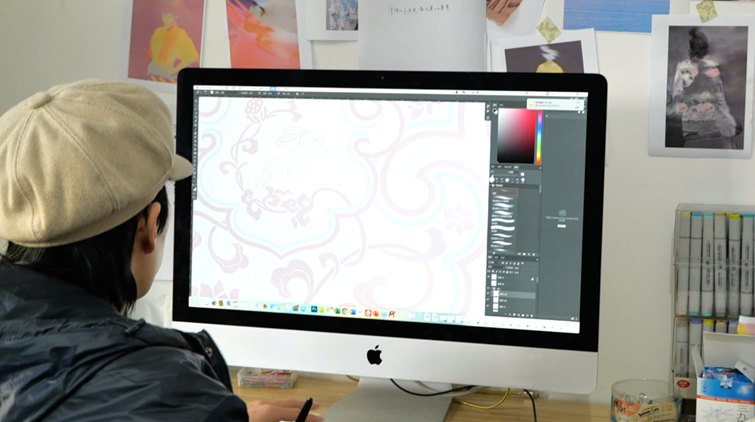 A Hanfu designer working on the patterns.
Propelled by the massive buying power of China's new generation, Hanfu will likely become even more popular.