Hangzhou Theatre Festival presents global and home-grown creativity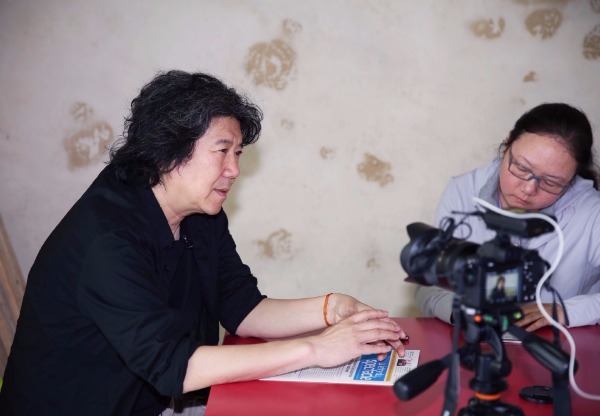 As one of China's most influential theater directors himself, Meng Jinghui has been leading the exploration of immersive theater works across the country.(Photo: Xinhua)
From September 11 to 29, the Hangzhou International Theatre Festival will play host to 24 plays from China and abroad, including five uniquely immersive theater productions.
The Golden Beetle, directed by Zhang Ziqi and Liao Shuyi, will open the festival, featuring female directors' inner observations. The play will be held at the arts center of Liangzhu in northwestern suburb of Hangzhou, Zhejiang province, designed by Japanese Pritzker Prize-winning architect Tadao Ando.
The Golden Beetle attaches a great importance to the performers' body movements and multi-media presentation of imagination and creativity, creating a highly immersive experience, the festival's artistic director, Meng Jinghui, said during a press meeting on Thursday in Beijing.
Meng believes the power of the play lies in looking at the relationship between the individual and the collective, the dynamic and the static, as well as the connection between people and the environment they stay in.
As one of China's most influential theater directors himself, Meng has been leading the exploration of immersive theater works across the country, as shown by his 2015 work Mermaid Beside the Still Water and this year's Stolen Heart. Both Zhang and Liao have also been participating in production of these two plays.
Meng says this year's event will be the first domestic theater festival that highlights immersive theater productions.
Under Ice from Lithuania, welcomed by last year's Festival OFF d'Avignon, part of the prominent Avignon Festival in France, and the Belgian piece The Forgotten Land, featuring Chernobyl's nuclear catastrophe in 1986, as well as works from Brazil and Denmark will also be on show.
Staged at the same time are also domestic experimental works created by the younger generation, alongside traditional Yueju Opera and Peking Opera works, both of which are inscribed on the list of national intangible cultural heritages.