China key contributor to transport infrastructure development in Cambodia: Cambodian minister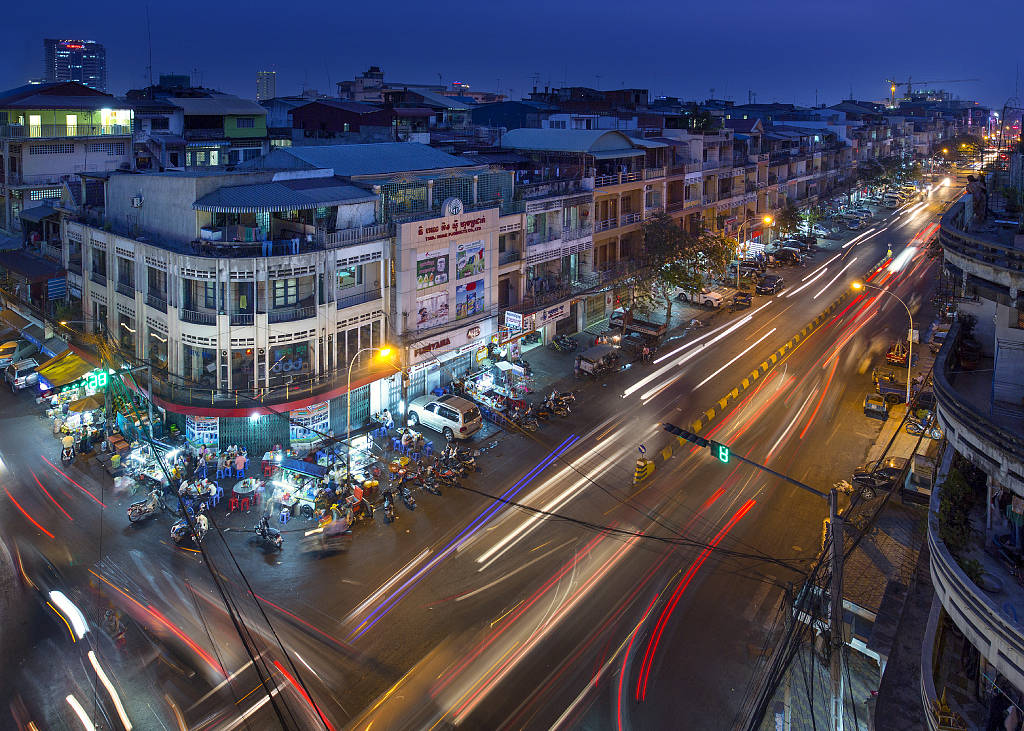 Photo: VCG
PHNOM PENH, Nov. 19 (Xinhua) -- China has played and will continue to play a key role in helping develop transport infrastructure in Cambodia, Cambodian Minister of Public Works and Transport Sun Chanthol said on Tuesday.
"I'm very grateful to the government of the People's Republic of China for having provided a great amount of grant aid and concessional loan to Cambodia for transport infrastructure development," he said in a speech during the opening ceremony of a Cambodia-China's Hunan province business forum here.
He said transport infrastructure is crucial to support Cambodia's socio-economic development and that it facilitates trade and investment, enhances competitiveness, creates jobs, and helps reduce poverty.
To date, China had helped Cambodia to construct roads in the total length of 3,287 km and eight large-scale bridges in the aggregate length of 7.95 km, the minister said, adding that China had also built a new container terminal for the Phnom Penh Autonomous Port.
Moreover, he said China Road and Bridge Corporation has been actively developing a 190-km expressway stretching from capital Phnom Penh to the deep-sea port province of Preah Sihanouk.
He said the project will greatly contribute to boosting the economy when it is finished.
Meanwhile, Chanthol said the China-proposed Belt and Road Initiative (BRI) has also importantly contributed to the development of transport infrastructure, hydropower plants, airports, ports and special economic zones in Cambodia.
BRI, a reference to the Silk Road Economic Belt and the 21st Century Maritime Silk Road, was proposed by China in 2013 with the aim of building a trade, investment, and infrastructure network connecting Asia with Europe and Africa along the ancient trade routes.