First interchange overpass built by Chinese firm in Mongolia open to traffic
Xinhua Silk Road Information Service
1555404864000
The main bridge of the Yarmag overpass in Mongolia's capital Ulan Bator built by China Railway 20 Bureau Group Co., Ltd. recently opened to traffic. It's the first interchange overpass built by a Chinese firm in Mongolia.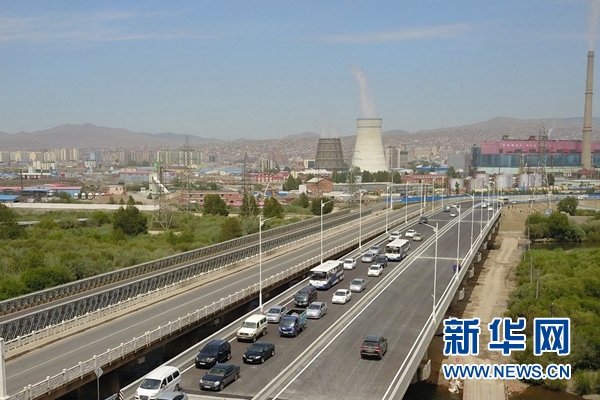 Photo: Xinhua
As the largest municipal engineering project currently in Mongolia, the bridge will greatly improve traffic congestion in the capital.
The 4,312.2-meter interchange designed with a two-way, four-lane road is the main route to Chinggis Khaan International Airport and the development zone from downtown Ulan Bator.
After the opening of the Yarmag overpass, the road from the city to the airport will be increased from two lanes to six lanes, and the transit time can be shortened by more than half.
The total investment of the project is $30.26 million and it enjoyed Chinese government's preferential aid loan and export buyer's credit. It is constructed by the China Railway 20 Bureau Group under a design-procurement-construction general contract.
The project started construction in April 2017 and the construction of the ramp roads and repair of the old bridge will be completed by the end of 2018.