Silk Road city Xi'an sees soaring foreign trade
XI'AN, Feb. 18 (Xinhua) -- Xi'an, capital of northwest China's Shaanxi Province, gained a 29.58 percent year-on-year increase in import and export volume in 2018, the city government announced in its work report.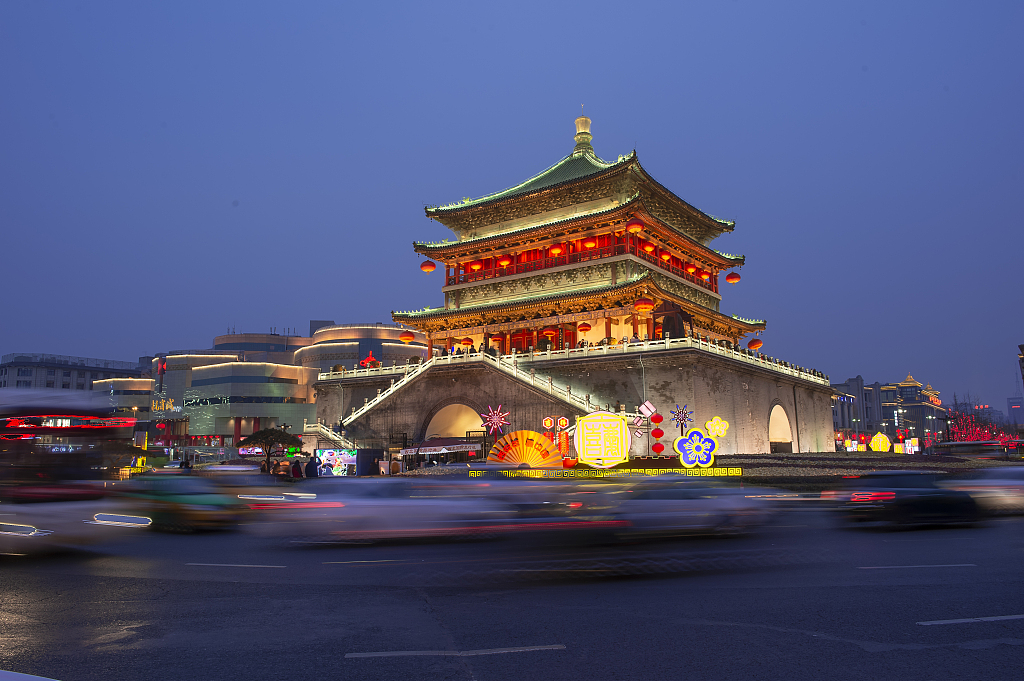 Xi'an, capital of northwest China's Shaanxi Province on Feb. 19, 2019. (Photos: VCG)
Xi'an's total foreign trade valued at 330.4 billion yuan ($48.8 billion) in 2018, accounting for 94 percent of the volume of the whole province, the report said.
The city's foreign trade dependence degree, the ratio of foreign trade volume to the city's gross domestic output (GDP), rose for three consecutive years to 39.57 percent.
The foreign trade market has become more open and vibrant, said Lyu Hengjun, head of the city's bureau of commerce.
Trade between Xi'an and the United States grew by 17.5 percent and its trade with the Republic of Korea grew by 33.9 percent year on year. Trade with countries along the Belt and Road including Singapore, Malaysia, India, Vietnam and Russia also increased.
The city maintained an open economy with strong upward momentum, as the actual use of foreign direct investment rose by 19.7 percent to $6.35 billion in 2018.
Xi'an, known in ancient times as Chang'an, is the starting point of the Silk Road and plays a key role in the Belt and Road Initiative.
According to local customs authorities, the city launched 1,235 China-Europe freight trains in 2018, 6.4 times the number in 2017, transporting a total of 1.2 million tonnes of goods with a value of $1.72 billion.