Investment, trade fair opens in northwest China to boost economic cooperation
LANZHOU, July 4 (Xinhua) -- The 25th China Lanzhou Investment and Trade Fair opened Thursday in Lanzhou, capital of northwest China's Gansu Province to deepen economic and trade cooperation and promote green development with countries along the Belt and Road.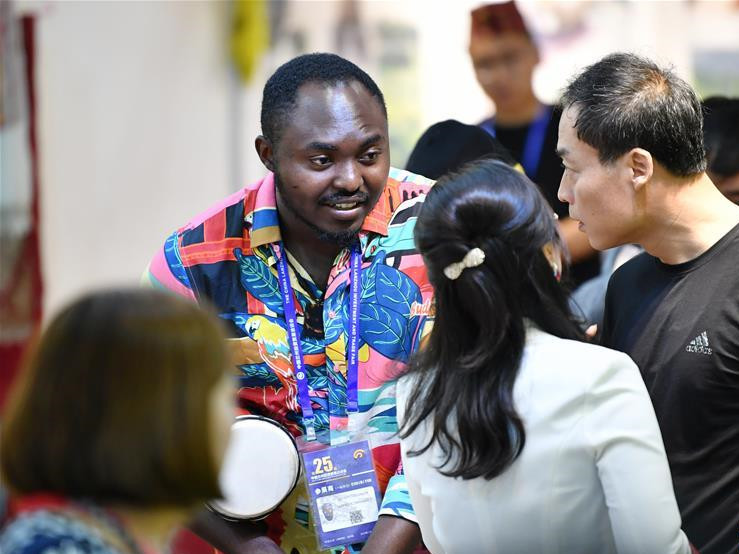 A businessman from Ghana talks with guests at the 25th China Lanzhou Investment and Trade Fair on July 4, 2019. (Photo: Xinhua)
The five-day event has attracted more than 600 foreign guests from 42 countries including Russia, Singapore, and Argentina, with Serbia being invited as the guest of honor, according to the organizing committee.
Conferences, forums, and exhibitions focusing on 10 green industries such as energy conservation, advanced manufacturing and circular agriculture will be held during the fair.
The fair will also feature more than 30 investment and trade promotion activities.
First held in 1993, the fair has become an important platform for the opening up of northwest China and has grown in importance as the country accelerates opening up to central and western Asia in recent years under the BRI.
Gansu Province saw rapid growth in trade revenue with BRI countries this year, which rose 6.7 percent year on year in the first five months and accounted for over half of the province's total foreign trade revenue.