Visitor restrictions at tourist sites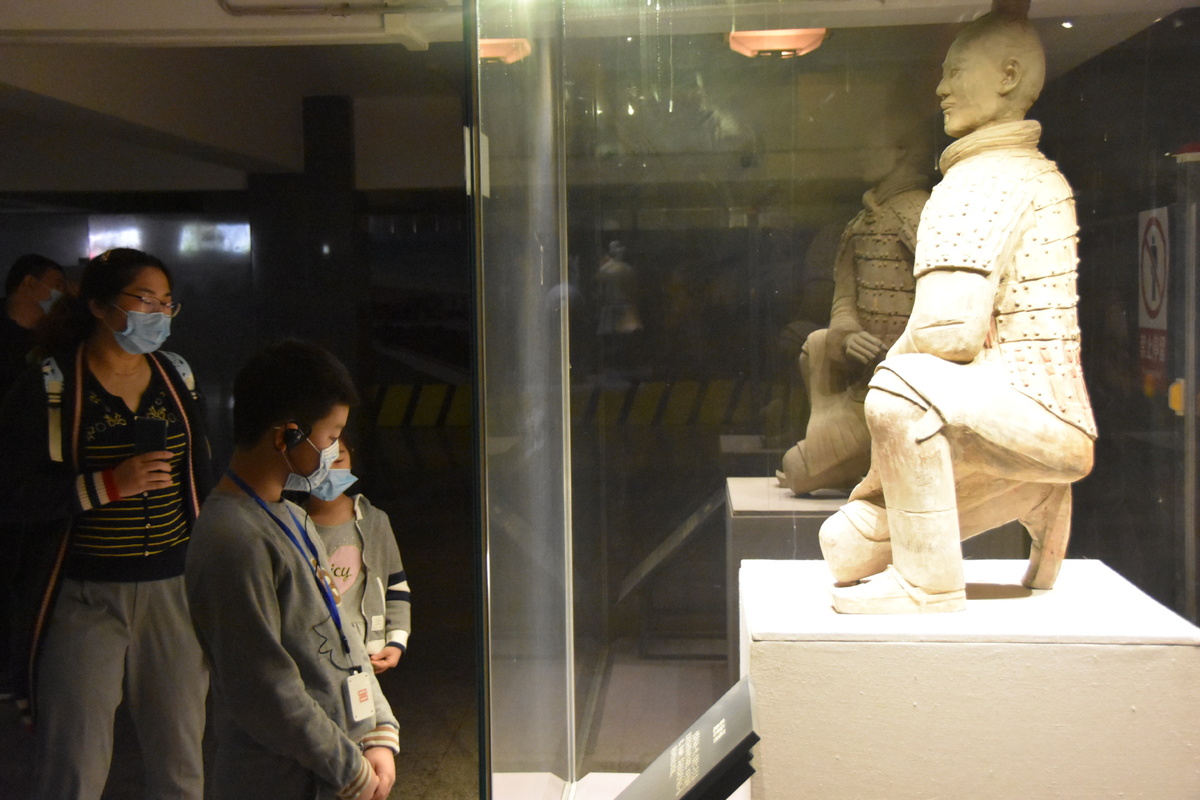 Visitors appreciate terracotta warriors at Museum of the Terracotta Warriors and Horses of Qin Shihuang, Xi'an, Shaanxi province, on March 25, 2020. [Photo/Xinhua]
Museum of the Terracotta Warriors and Horses of Qin Shihuang, Xi'an, Shaanxi province
The museum started allowing entry to individual tourists on March 25 and tourist groups are still not allowed. Ticket booths at the museum are closed and only online reservations are accepted. Visitors can order tickets through its website or at its official WeChat account.
The maximum number of visitors at the museum should not exceed 8,000 daily and temporary closure measures should be enforced when the number of tourists exceeds the limit.
Tourists need to verify their identity and health information by scanning a QR code made by the municipal government and need to have their temperatures taken before entering the museum.
Visitors must keep a distance of more than 1.5 meters from each other. Tour guide services are suspended, but a self-service guide on its WeChat account is available.