Russia to adopt China's 5G frequency range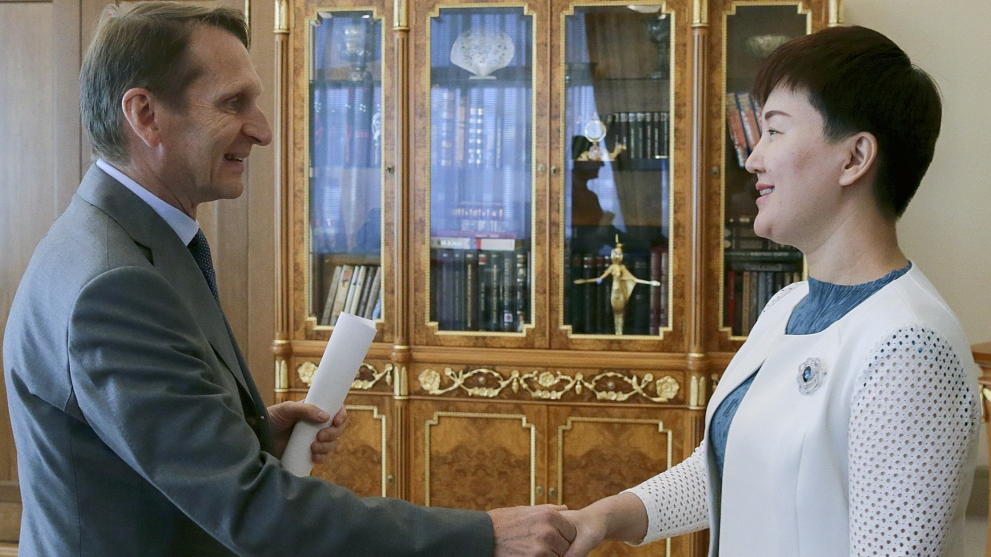 Russia will release its latest 5G development draft plan by 2020, as the country's 5G development faces the risk of "lagging behind in progress," the country's Ministry of Communications said.
According to Russia's Kommersant newspaper report on Monday, the Ministry of Communications proposed adopting the 4.4-4.99 GHz bandwidth for the national 5G networks.
The demand for equipment at frequencies of 4.4-4.99 GHz will be low since the frequencies are adopted only by China and Japan, making it possible to build 5G networks mainly with Russia's domestic equipment, the plan indicates.
In June, Huawei signed a deal with the Russian telecom company MTS, aiming to develop a 5G network in the country over the next year.
The deal will see "the development of 5G technologies and the pilot launch of fifth generation networks in 2019-2020," MTS said in a statement.
The ministry has begun working on the project with the Russian telecommunication equipment manufacturers, and will submit a report on its plan in November.
Meanwhile, the Ministry of Industry and Trade reported that they are going to set up a consortium, consisting of software, hardware developers, as well as electronic component makers.
According to a Sputnik report, the first 5G commercial network in Russia is scheduled to be launched by 2020.