A Post-80s Couple Making Xun for 11 Years
Discover Shannxi
1592982511000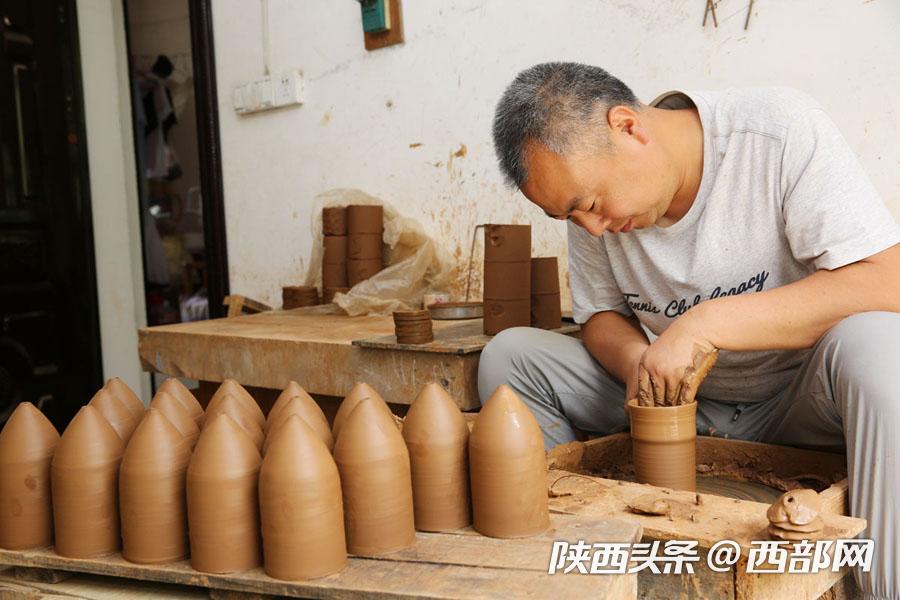 The manufacturing process is complicated, including taking soil, crushing, filtering sedimentation, placing, pulling the blank, drying, punching, tuning, firing, etc. Amoong them, pulling the blank is particularly difficult to master and it takes a long time and great efforts.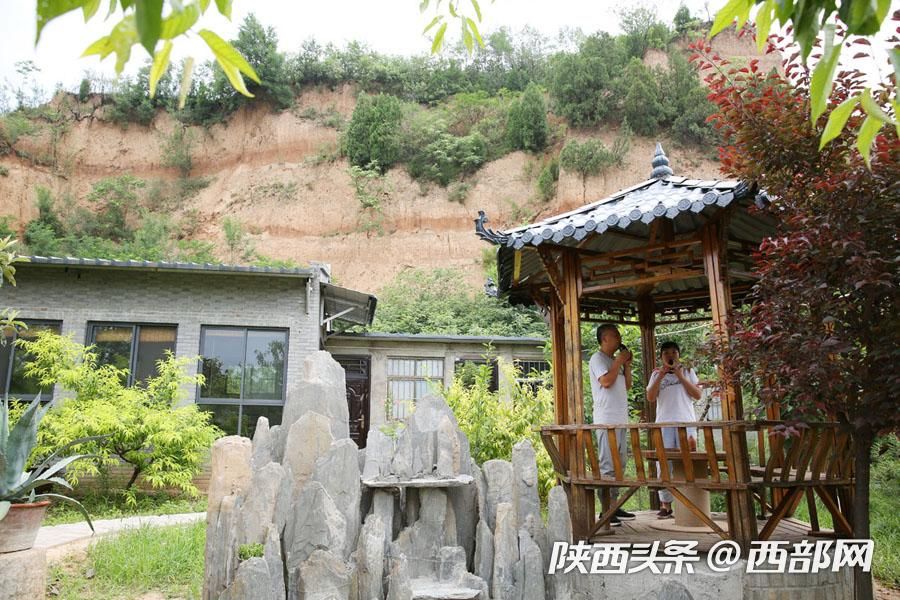 In Xingjiao Temple Village beside Xingjiao Temple in Chang'an District, Xi'an, there is a Pottery Xun workshop under the Shaoling loess. A post-80s couple have been doing pottery Xun (an egg-shaped,wind instrument with six holes) here for 11 years. In their workshop, their built a small garden, which has a pavilion, a rockery, and a variety of flowers and fruit trees. They always blow Xun in the pavilion when tired of work. Surrounded by the reverberating music, they enjoy their work with satisfaction.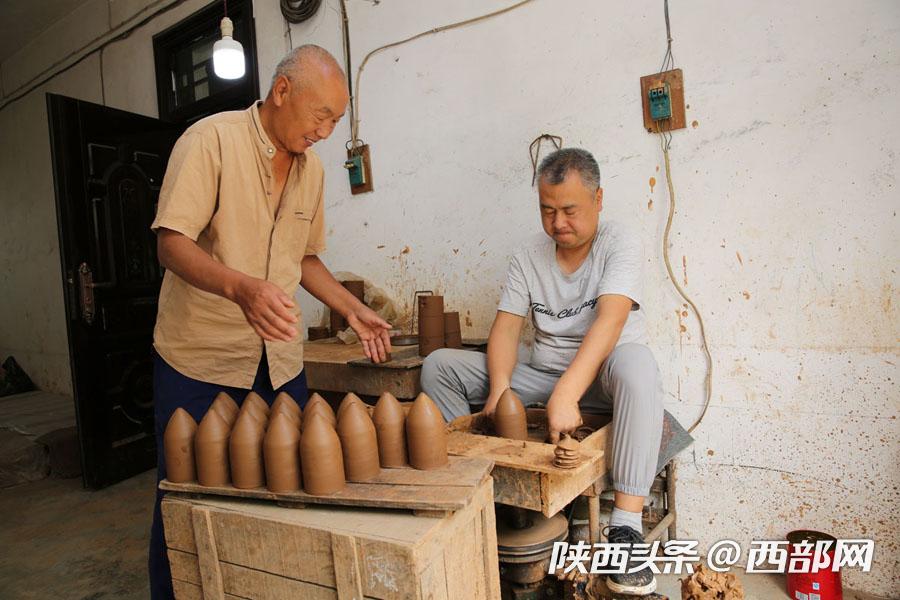 They didn't have any employee and only assistance is from their parents. The 69-year-old father would help aside and pass a mud ball to put the Xun blank on the pallet.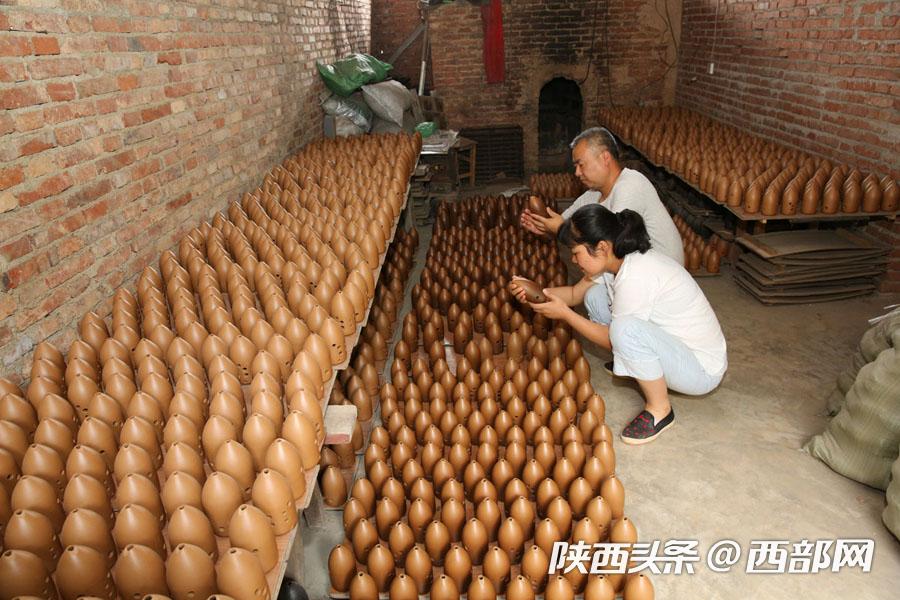 In front of the earthen kiln, there are neatly arranged pottery Xun waiting to be fired in the kiln. The couple worked hard and made 15,000 every year. In recent years, they focuse more on quality and only make 5000 Xun every year, but they earn more money from them because they are fine performance-used Xun.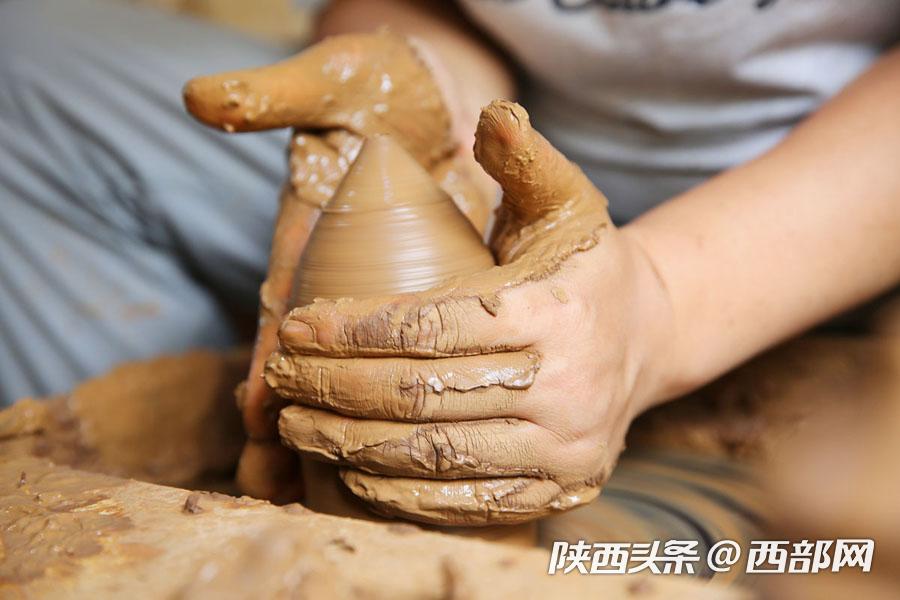 Looking at Tian Yi pulling the blank, you will find it magical, like watching a magic show. His dexterous hands can turn a piece of solid cylindrical mud into a pen barrel and then into Xun billet in only 2 minutes.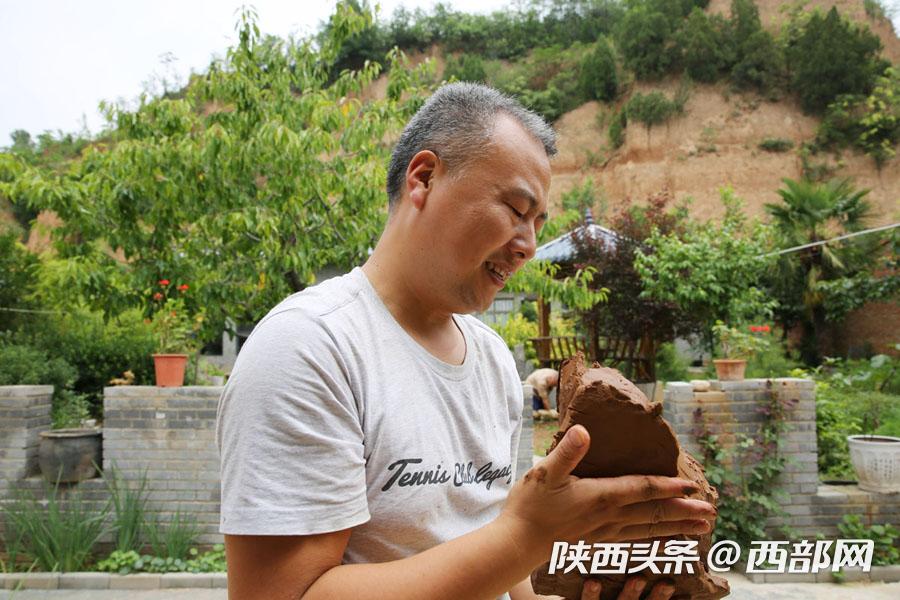 Loess deposited after tens of millions of years is a good raw material for mud embryos. After being crushed, filtered and piled up, this kind of hard and viscous loess can be used to pull embryos and make Xun.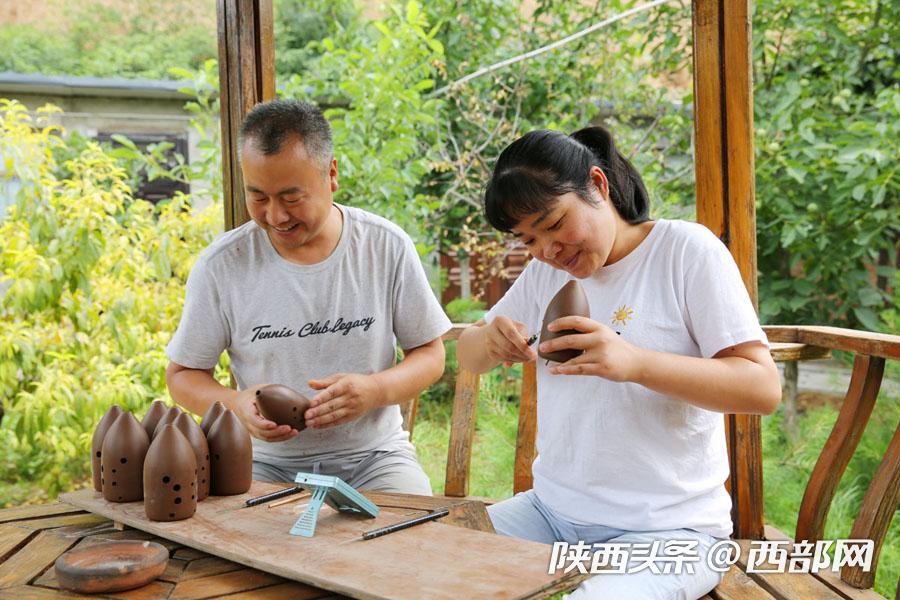 Tian Yi and Niu Guoqing started to make Xun the year they got married. They went out to work separately, but after marriage, theywanted to start their own businesses. They chose to make less popular Xun. At first, they made Xun for display but soon they found that they could not make any money at all, so they decided make professional Xun. Now a piece of Xun can sell for 160 yuan at least, and some can even get about a thousand RMB.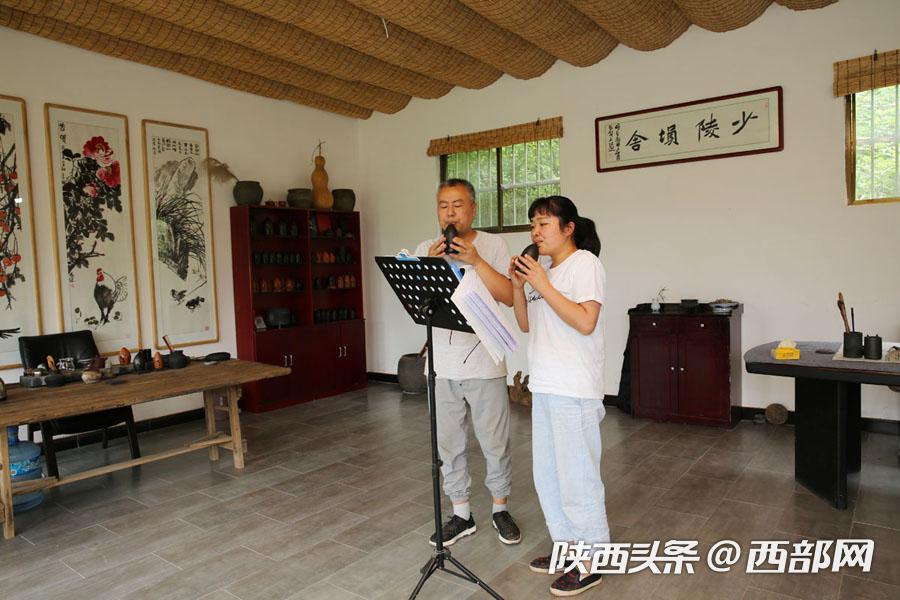 It has become Tian Yi and his wife's greatest wish to make fine Xun with a history of 6,000 or 7,000 years. Xun, the ancient musical instrument gains vitality because of their devotion.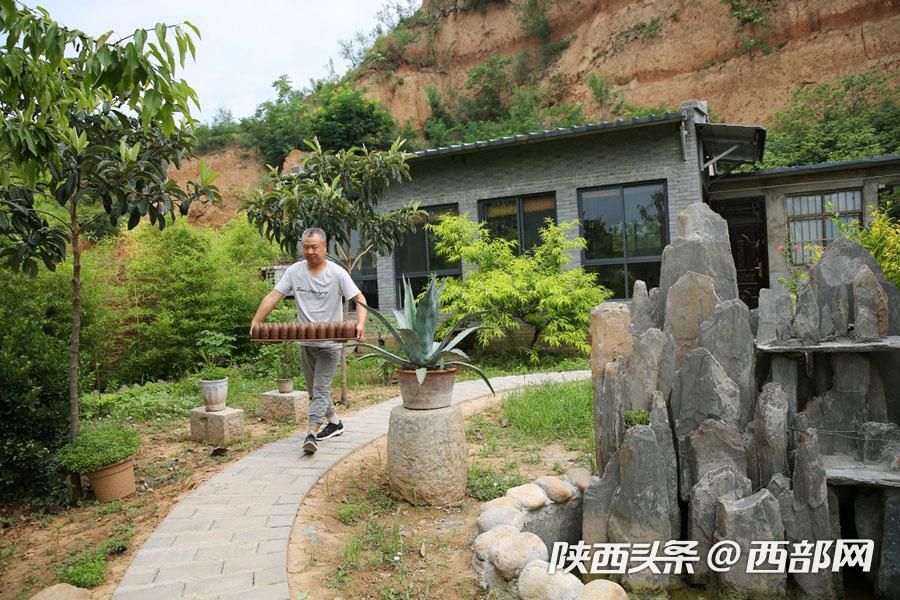 The workshop is close to the slope of Shaoling Loess. There are several red-colored loess belts with a deeper color than other soil, which are good raw materials for making pottery Xun.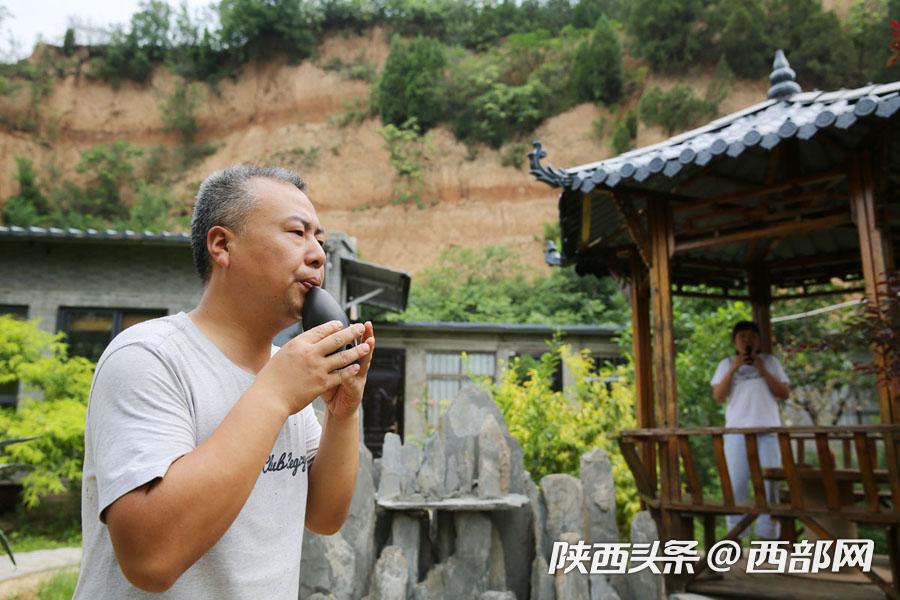 The master of Tao Xun's workshop is Tian Yi, 37 years old this year, and the hostess is Niu Guoqing, 33 years old this year. When they first started doing Tao Xun, they even didn't know how to play Xun. They learned to play Xun and now they often go to perform Xun as they are better at it over time. Putting work on hold and palying un for a while would give them a beautiful mood.