The world's leading 5G+AI Intelligent Locomotive System launches
People's Daily app
1567692029000
With the vibration of rails and a big red board on the head of the train, the first 5G high-power electric locomotive, HXD3D, slowly entered the Xi'an railway reserve area on Wednesday.
After the train stopped, a maintenance worker came to transfer the data. In less than 90 seconds, 15.6GB data of video was automatically stored. The speed is so high that it shocked crew members. It indicates that the '5G+AI Intelligent Locomotive System' has been put into operation.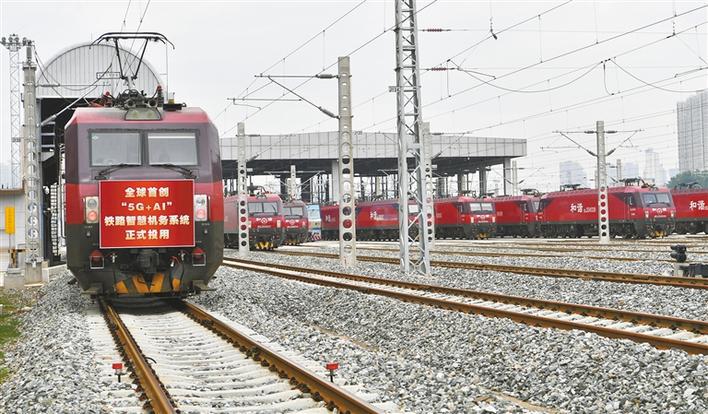 Photo: Shaanxi Daily
Old locomotive systems suffered from a slow speed of data transmission, low efficiency and the high cost of manual analysis. But this situation has now changed totally. Xi'an Railway Administration cooperated with Huawei to innovate a better solution — the AirFlash 5G high-speed dump and an AI intelligent analysis solution.
This solution is used every day to realize the deep integration of '5G + AI' technology and railway locomotive service. The technology is based on a new "Port to Port" architecture, and applies advanced technologies such as millimeter-wave bandwidth, multiple antennas and beam assignments to provide ultra-wide, intelligent and secure solutions. With the latest 5G + AI solution, there will be more reliable and convenient locomotives running across China.
(Compiled by Bai Yuanqi and Ma Luyao)