PSBC takes crucial step toward index investing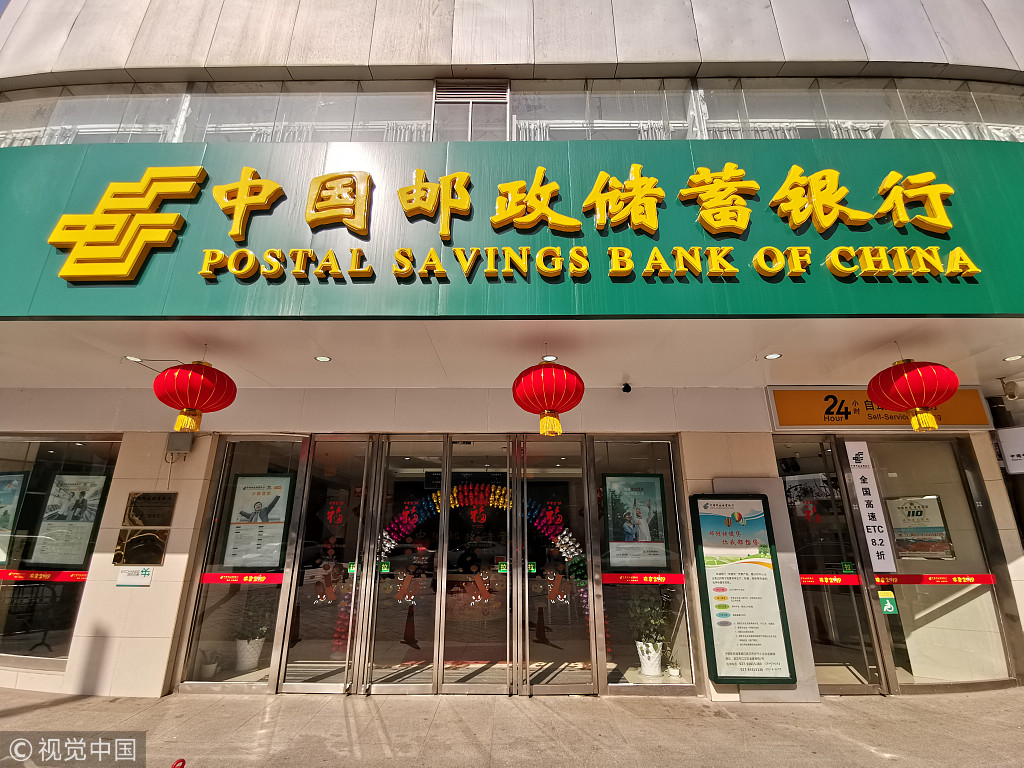 A branch of the Postal Savings Bank of China is seen in Wuhan, Central China's Hubei province, on Jan 23, 2019. (Photo/VCG)
Postal Savings Bank of China, a large State-owned commercial bank, issued domestic and overseas multi-asset allocation indexes recently, marking a crucial step of its asset management services towards index investing.
Adopting quantitative models to analyze the prices of general categories of assets, the indexes will comprehensively track the trends of these assets in the mainstream domestic and overseas markets to lower the overall portfolio risk through diversification and effectively allocate such assets.
Among the two indexes, the PSBC Wealth Management Overseas Multi-Asset Allocation Index, which focuses on the global market, is based on the cross-asset trend trading strategy and the risk parity asset allocation strategy. It covers a group of assets, including stock indexes of developed countries, treasury bonds, and commodities, such as crude oil and gold.
Developing the index system for multi-asset allocation and index-related product system will help give full play to the advantages of banks' wealth management services in terms of stable net value performance, risk diversification, specialized management, and diversified asset allocation. This will promote a smooth transition of wealth management products from an expected return model to a net value model.
Next, PSBC will further enrich the index system for allocation of general categories of assets and issue wealth management products linked to these indexes.
At the end of the first quarter, the assets under management by the bank reached 860.93 billion yuan ($120 billion), which were allocated to a range of general categories of assets, including fixed income, equity, foreign exchange, and alternative investments.