Xi'an set to regulate names of public places
Global Times
1566055993000
Xi'an, the capital city of Northwest China's Shaanxi Province, has recently started up a campaign against nonconforming names of places around the city. Most of the names with exaggerated and xenocentric descriptions come from residential communities and are opposed by local residents.
After an investigation, the government of Weiyang District of the city released a list of 19 nonconforming names on its official website last Tuesday, 18 of which are names of resident communities.

According to the government, most of those names are "exaggerated," "xenocentric," or "bizarre." For instance, nonconforming names on the list include "Capitol Hill," "European Aristocratic Family," "Jiajia Sport," "EE New City," "Paris Mansion," "Santiago Community," "East Rome's Garden," and "Champs-Elysées Community."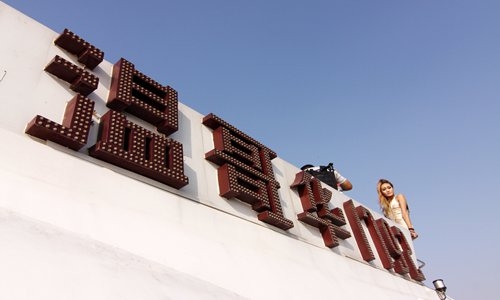 "It is like parents wants to make their kids special through giving them special names," Cui Hansi, a Tianjin-based real estate insider told the Global Times on Monday. "Developers wants to attract potential consumers this way."
Cui also noted that many developers are now doing everything they can to make their projects sound as impressive as possible. However, this not only misleads the consumer; it also erodes the image of a city.

According to a survey by Xi'an-based news outlet Huashang Daily, more than 70 percent of local citizens support the government's decision to regulate the names of public places as this can protect consumers when buying a house. Some residents in the "problem" communities said that the names of their communities were embarrassing.

Since China was forced to open its market in the late Qing Dynasty (1644-1911) and began to integrate with the modern West after the reform and opening-up period began in 1978, some people have been blindly worshiping foreign things and fawn on foreign countries. However, in recent years, with the improvement of China's national strength and self-confidence, many people are calling for localization and less xenocentric behavior.

"Names should have Chinese characteristics. I don't know why they give a foreign name to our community; what a shame." a citizen surnamed Zhang told the Huashang Daily.

Xi'an is not the first city that has decided to regulate local names. Cities in Shanxi, Guangdong, Zhejiang and Fujian provinces have also launched action against nonconforming names in urban developments, news site thepaper.cn reported.

According to local news outlet xiancn.com, the regulations for naming of buildings in the city will be applied next month.