Rare golden monkeys born in China's Shaanxi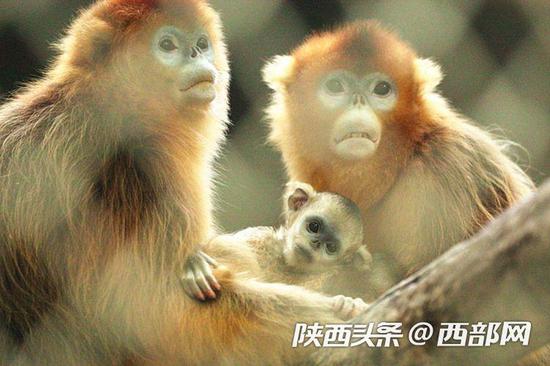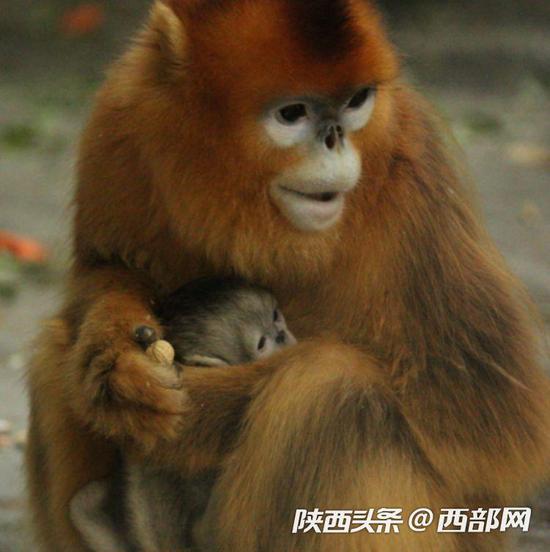 XI'AN, May 8 (Xinhua) -- Two healthy golden snub-nosed monkeys, one of the most endangered species in the world, were born in a wildlife breeding center in northwest China's Shaanxi Province, the center said Friday.
The baby primates were born on March 30 and April 27 respectively, bringing the total number of golden snub-nosed monkeys born in the center to 17 over the past three years, according to the breeding center of the Shaanxi Academy of Forestry.
"The elder one now often climbs up and down in the cage, and the younger one is still carried in the arms of its mother," said Chen Yali, a nurse at the center.
Their genders are not known yet as their mothers are closely protecting them, allowing no workers to approach, Chen said.
The primates belong to the Sichuan golden snub-nosed monkey species living in the Qinling Mountains of Shaanxi, who usually give birth in the spring.
Included in the International Union for Conservation of Nature Red List of Threatened Species, golden snub-nosed monkeys are mainly found in Sichuan, Gansu and Shaanxi provinces, as well as Shennongjia Nature Reserve in Hubei Province. There are around 16,000 golden snub-nosed monkeys living in the wild in China.