Northeast Asia food festival held in NE China
CHANGCHUN, Sept. 4 (Xinhua) -- The Northeast Asia Culture Tourism Food Festival opened Tuesday in the border city of Hunchun, northeast China's Jilin Province.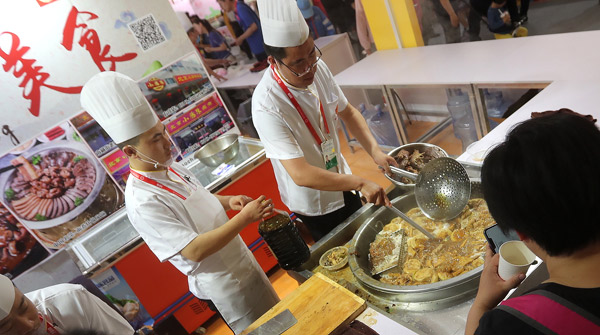 (File photo: China Daily)
Food enterprises from China, Russia, Japan, the Democratic People's Republic of Korea (DPRK), Republic of Korea and Mongolia are taking part in the festival.
Nearly 100 booths have been set up for displaying food and another 30 added for presenting tourism products and culture of the participating countries.
Hunchun is located at the junction of China, Russia and the DPRK. The festival has built a bridge for cultural exchange and tourism cooperation, said Jiang Zhiying, secretary of the CPC Yanbian Korean Autonomous Prefecture Committee.
"We hope to deepen communication and cooperation and push forward the tourism industry, common prosperity and development in the region," said Kim Jaeshin, senior advisor at the United Nations Development Program.
The festival will last for six days. A tourism forum and another food festival displaying the food of China's ethnic minorities will also be held.