Xinjiang sees nearly 75,000 new entrepreneurs in 2019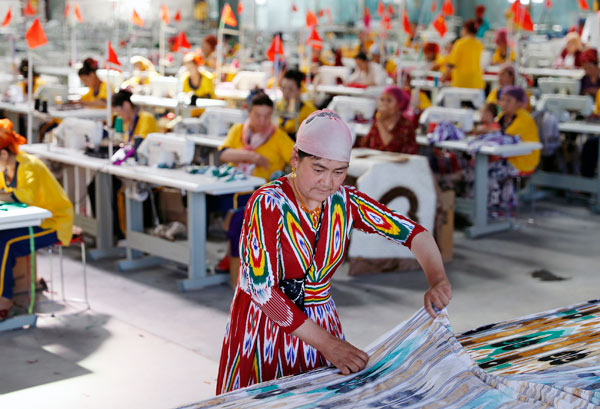 Seamstresses at work at a sewing factory in Xinjiang Uygur autonomous region. (Photo: Xinhua)
URUMQI - Northwest China's Xinjiang Uygur autonomous region rolled out multiple supporting policies and helped nearly 75,000 individuals start their own businesses last year, the regional human resources and social security department said.
The regional government said it has expanded loan sizes for self-employed residents and labor-intensive small and micro businesses to ease their financing difficulties.
A total of 74,700 new entrepreneurs created 144,300 jobs last year, official data showed.
The regional government stepped up construction of incubator bases and entrepreneurship training to facilitate businesses and improve professional skills for the public, especially among migrant workers, college graduates and ex-servicemen.
According to the government plan, Xinjiang will continue to introduce favorable policies to add another 30,000 self-employed people and create 90,000 jobs in 2020.