UK wants to share in China's prosperity via BRI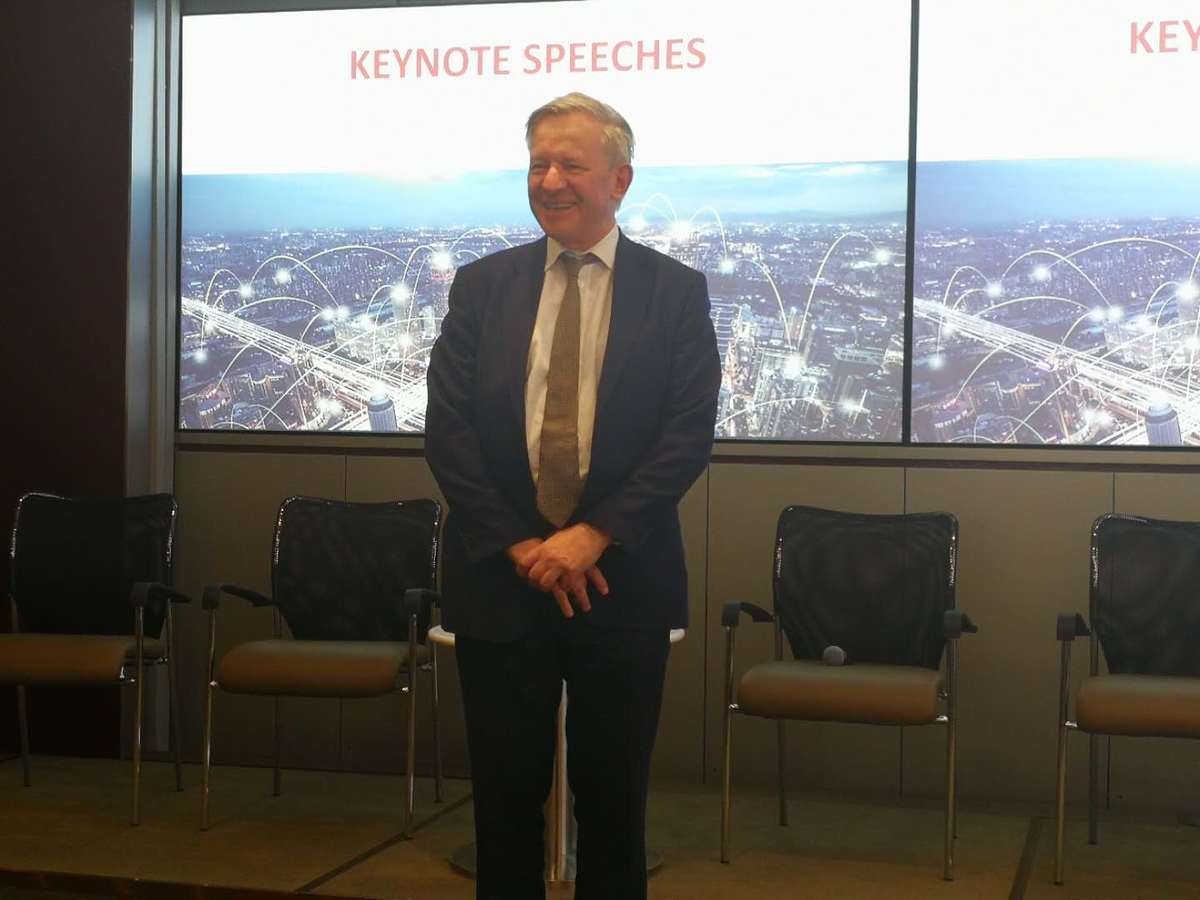 Sherard Cowper-Coles, CBBC chairman-elect, delivers a speech in Beijing on May 14, 2019. (Photo: chinadaily.com.cn)
British companies are well positioned to benefit from China's prosperity and to support the country's growth, through participating in projects in countries involved the Belt and Road Initiative, the China-Britain Business Council chairman-elect said.
If British businesses cannot accompany China on its journey through the Belt and Road Initiative, Britain cannot be part of China's prosperity, CBBC chairman-elect Sherard Cowper-Coles said in Beijing on Tuesday.
Jeff Astle, managing director for China operations at the council, echoed Cowper-Coles by saying British businesses have seen much more tangible opportunities through the initiative.
Astle saw constructive long-term positive opportunities for UK and China businesses transitioning from investment and infrastructure into an operating phase where British service providers can really benefit.
As a matter of fact, many UK companies have already started to profit by playing an active part in projects in the countries involved the Belt and Road Initiative.
UK engineering consultancy Mott MacDonald has been working with PetroChina in Iraq and the UAE, especially in Dubai and Abu Dhabi, for more than 10 years. The Chinese project has helped Mott MacDonald make $6-10 million in fee revenue each year over the past decade, said Martin Tai, energy division general manager and team leader of the company's China Going Out Initiative.
After attending the second Belt and Road Forum for International Cooperation in April, Astle said the trend of BRI investment will continue and new opportunities will be generated with green financing, standards compliance and transparency.
He said those who are interested in doing business with Chinese partners in countries involved the Belt and Road Initiative should work together to create an ecosystem of a "one-stop shop", providing diversified services to share in China's prosperity along the Belt and Road.