Grandjoy to launch three new, upgraded malls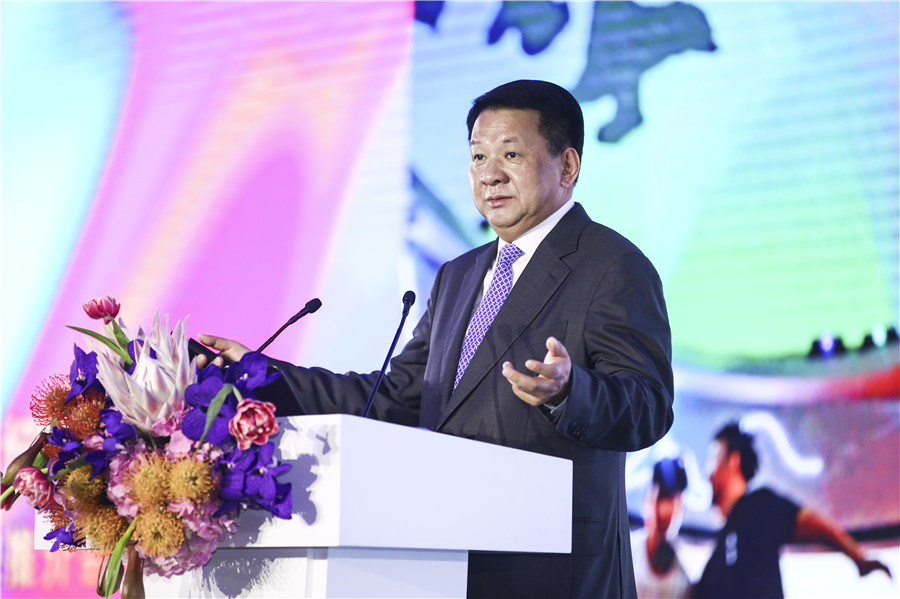 Zhou Zheng, chairman of Grandjoy and vice-president of COFCO, delivers a speech on Nov 18 at its brand opening ceremony. (Photo: China Daily)
Grandjoy, the property arm of State-owned conglomerate COFCO, will launch three new malls in a new, rejuvenated style starting 2020, as the company scrambles to leverage more cultural designs to tap into rising diversified demands from middle-income earners.
Joy Breeze, its latest mall brand, will first open in Beijing's Daxing district next year. A further two will begin operation in Beijing's Fengtai district and Suzhou, Jiangsu province in 2021.
"Grandjoy has been actively upgrading its business after the consolidation. With the new move, Grandjoy will continue to elevate our business through integrating cultural elements so as to serve people's needs of living better," said Zhou Zheng, chairman of Grandjoy.
In January this year, COFCO Real Estate acquired the former Grandjoy for 14.76 billion yuan ($2.15 billion). COFCO said earlier that the consolidation would inject valuable commercial real estate assets into its core business.
"The consolidation will drive Grandjoy to become a property firm that is professional, international, market-oriented and standardized. It will also play a role in improving efficiency and sustainable development," added Zhou, who is also vice-president of COFCO.
As the name Joy Breeze suggests, the fresh mall hopes to offer a warm, fashionable and comfortable experience while shopping, especially for middle-income earners aged between 25 to 45 years old.
The Economist predicted that China's middle-income earners will grow rapidly to 470 million by 2020. People with middle to high incomes will account for 81 percent of the total consumers in the country.
Latest data showed that Grandjoy's shopping malls have hit a sales revenue of 17.2 billion yuan from January to September this year, up 22 percent year-on-year. The footfall exceeded 165 million, which increased 33 percent year-on-year.