East China province launches freight train service to Germany's Dusseldorf
HEFEI, July 5 (Xinhua) -- A new freight train route started service Thursday linking Hefei, capital of eastern China's Anhui Province and Germany's Dusseldorf, local authorities said Friday.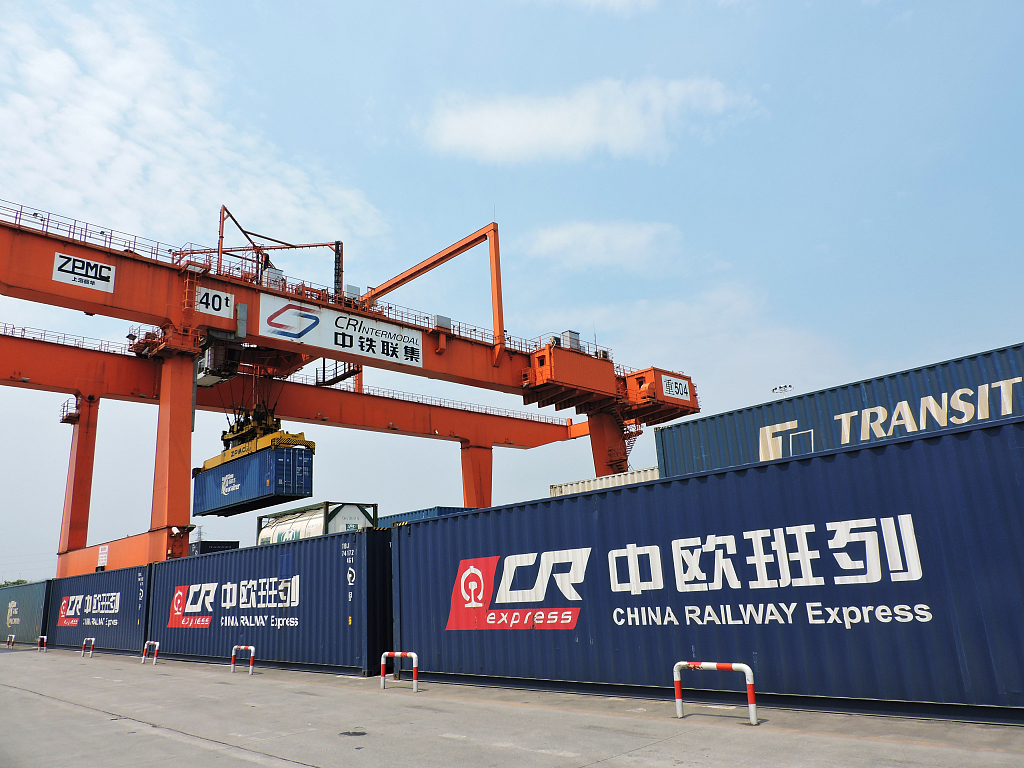 (Photo: VCG)
The first freight train on this route, carrying inverters, dehumidifiers and mechanical equipment, left Hefei at 11 p.m. Thursday and will arrive in Dusseldorf in 16 days. Two-way freight trains are scheduled to be launched along the route once every week, according to the Hefei International Land Port Development Co. Ltd., which is in charge of the freight operation.
In recent years, Hefei has opened 15 freight train services linking the city with Central Asian and European cities including Hamburg, Duisburg, Almaty and Helsinki.
The China-Europe freight train service is considered a new channel for Hefei's export, and it is expected to help the city and Anhui Province better integrate with the country's Belt and Road Initiative.