Shaanxi participated in the 17th China International Agricultural Products Fair
Sanqin Daily
1575634290000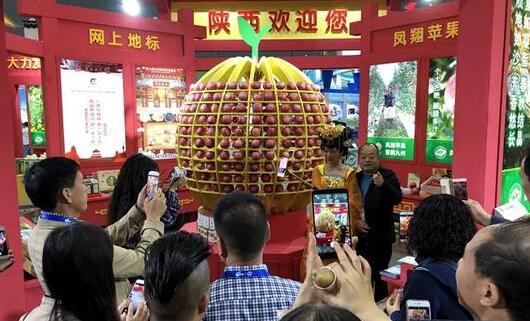 Photo: SXDaily
During the 17th China International Agricultural Products Trade Fair, Shaanxi Exhibition Group has signed 13 sales contracts for agricultural products, with a total amount of 280 million yuan.
Shaanxi focuses on promoting "3 + X" industry, there are more than 200 brands of agricultural products are on show such as apple, kiwi fruit, grains, tea, goat milk powder, edible fungus, konjac.
In the meantime, there are many product promotion activities, such as Ankang selenium rich tea, investment promotion in Central China, Luochuan apple, Meixian kiwi fruit, Yulin small grains, Xianyang malanghong apple, Zhouzhi kiwi fruit, Jingyang Fu tea and other featured agricultural products are introduced to domestic and foreign purchasers. More than 50 exhibitors from Shaanxi are organized to conduct production and marketing docking with purchasers from Jiangxi, Beijing, Guangdong, Jiangsu, Fujian, Anhui and other places.
Reporter: Wen Chen
Compiler: Ma Luyao