The 2023 Global E-sports Summit to kick off in Hangzhou
People's Daily
1678357056000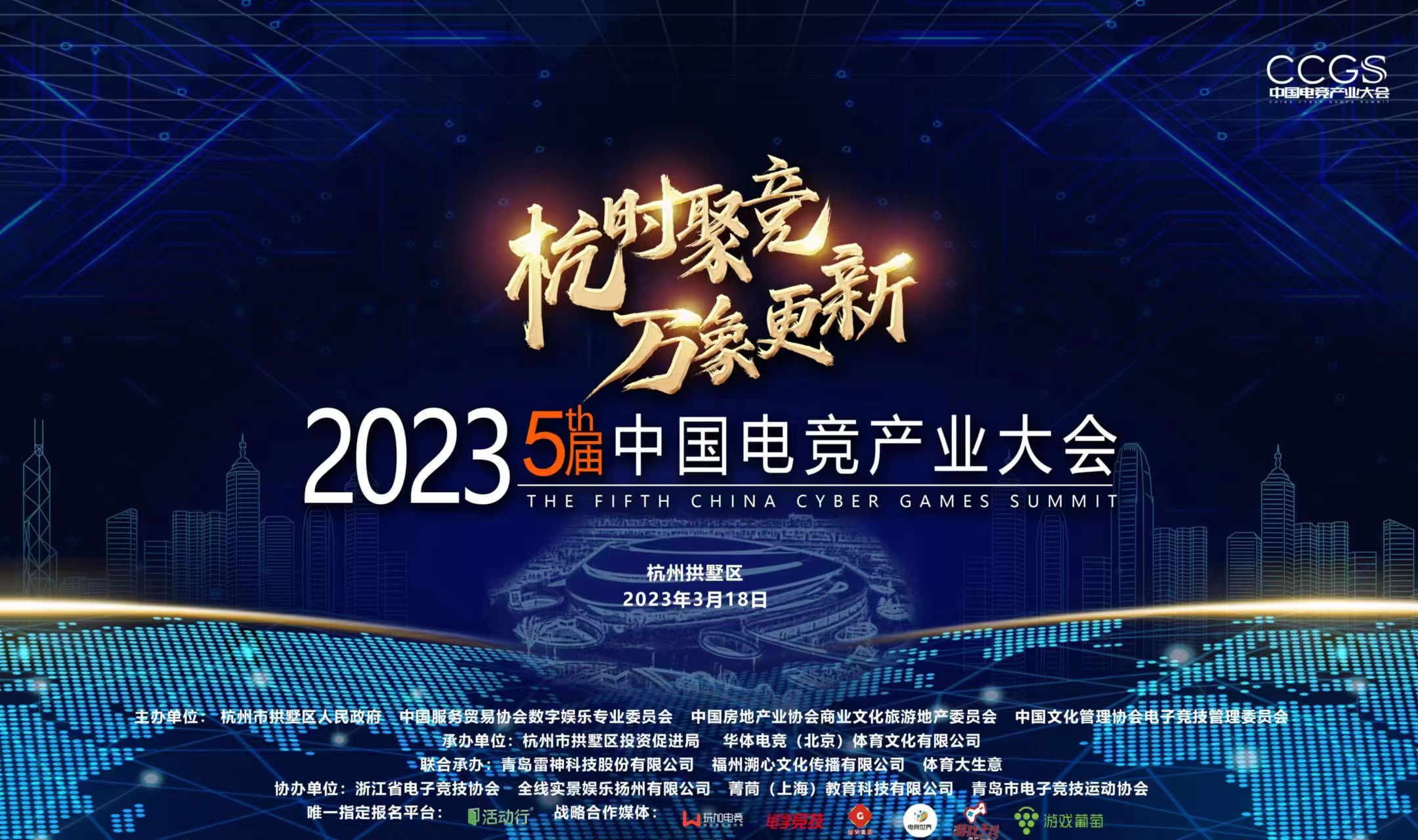 With e-sports being newly selected as an official medal event of the 2023 Asian Games, the 5th Global Esports Summit will be held in Hangzhou on March 18.
Jointly sponsored by the Gongshu District People's Government of Hangzhou, the Digital Entertainment Committee of China Association of Trade in Services, the Commercial Cultural Tourism Committee of China Real Estate Association and the E-Sports Management Committee of the China Culture Administration Association,the summit is undertaken by the Gongshu District Bureau of Investment Promotion, the Huati Gaming, the Qingdao Thunderobot Technology Co.,Ltd, Trace Culture Co., Ltd.and the Sportsmoney.
Deputies from multiple areas of the esport industry will exchanges ideas and explore new products,technologies, and paths at the summit, which will not only promote the standardization of the industry, but will also bring unprecedented opportunities.
At the same time, an investment fair and a talent training forum will also be held along with the summit with the aim of building the world's first-class international e-sports cooperation platform.
During the summit, Huati Gaming will also jointly release the "2022 China e-sports Industry Research Report" with iResearch. Based on the new situation of China's e-sports industry, the report will provide all-round data support and accurate analysis for the whole industry by integrating consumer insight, case analysis, market monitoring, and enterprise operation strategies.
It is the first time that e-sports will appear as an official competition on the stage of a mainstream international sporting event.The Gongshu District of Hangzhou, where the Asian Games e-sports venue is located, has been focusing on e-sports industry in recent years, by successively releasing a series of preferential policies in recent years,and trying to make full use of the "legacy" of the Asian Games to further promote the integration of e-sports and technology, tourism, education, finance, culture as well as other industries.